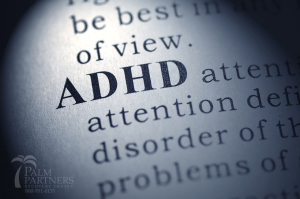 Author: Justin Mckibben
In most drug and alcohol treatment centers the use of Adderall and Ritalin are prohibited, so how do clients who truly suffer from Attention Deficit Hyperactivity Disorder, commonly referred to as ADHD, deal with their symptoms while in recovery? The question is a pretty relevant one, because a lot of young people especially deal with this dilemma in early recovery. Many individuals have been diagnosed with ADHD since they were children, and have even been prescribed stimulant medications to combat the symptoms, such as Adderall.
Upon choosing to commit themselves to treatment in a residential inpatient substance abuse rehab program, many will be concerned with the expectation that that have to stop taking any stimulant drug they may have been prescribed for their ADHD.
The Concern with Substitution
For an addict, the idea of relying on a substance is a scary but, but some persist that it is necessary while others contest that without giving up all substances they will not have a successful recovery. A stimulant addiction is especially difficult when trying to make progress out of the stages of drug dependence when you are still taking some form of stimulant. Adderall falls into the same class of drugs as cocaine, methamphetamines, and other amphetamines. Basically, Adderall is suspected to contribute to the chemical dependency for a stimulant addict.
Some would insist that the only way to consider an addict clean is them having none of the Adderall in their system. This side of the argument states that recovery is only possible when the individual does not rely on habit forming and mind or mood altering medications or other substances; it is more of a 'purist' ideal. The problem is, the addict would now face the trial of trying to get acclimated with ADHD without medication, and what are the best methods of trying to cope with the symptoms of ADHD while sober?
When taking into consideration the ideas from a more 'purist' recovery point of view there are some factors that are consistently true. Some of the most important work in rehab for the recovering addict is to learn new and more effective coping skills and healthy strategies for managing their life and their behaviors. The 'purist' recovering addict would most likely include addressing ADHD without the medication the individual may have relied on for years as part of the recovery process. Issues like being unable to focus or having an increasingly difficult time trying to listen, if the person is restless and cannot manage to keep calm or still, or even developing outbursts of anger and they are constantly distracted, are expected to be dealt with by means of any method other than using medications that curb the behavior chemically.
Methods without Medications
Cognitive Behavioral Therapy (CBT)
CBT in particular is one form of a behavioral intervention which addresses specific thought patterns and behavioral habits. Self-management skills are important for everyone to learn, especially addicts and alcoholics in recovery. However this can prove extremely difficult for those with ADHD because this mental health issue is infamous for the inability to control one's own thought processes. CBT introduces various ways to approach situations differently while encouraging healthier habits.
As an addict of alcoholic with ADHD, making better choices in our diet and eating habits can actually help reduce many of the inconvenient symptoms and clear the mind so that application of other therapy such as CBT can become more effective. With a chemical imbalance, our food has a substantial impact on how our mind and body will operate.
With an indistinct depiction of where an individual's brain has abnormal functioning, therapists have a greater advantage with how to assist recovering addicts and alcoholics with new ways to rehabilitate the brain, creating new reactions that help them to stay calm and focused in otherwise troublesome situations. The most effective and positive form of treating ADHD without Adderall or other stimulant medications in recovering addicts is the combination of behavioral techniques, healthy diet, and neuro-feedback.
Dual Diagnosis ADHD
Dual diagnosis also affects millions of other people working to deal with ADHD in recovery. A co-occurring disorder is dominantly present in many cases of adults with ADHD, and recovering addicts will often suffer from another mental illness such as:
Depression
Anxiety
Personality disorder
Schizophrenia
Eating disorder (anorexia, bulimia, overeating)
Dual diagnosis programs are typically set up to include helping recovering addicts to heal from the symptoms of two or more disorders simultaneously. So when someone who is an addict with ADHD and another disorder is trying to attempt recovery without a stimulant medication, the fact that symptoms can sometimes be very much the same for both disorders must also be taken into consideration when trying to figure out what steps to take to cope with ADHD.
Outside Opinions
Although it is true that Adderall is a stimulant and a medication that some would say is too dangerous to risk using to control ADHD, other opinions outside the more 'purist' conception would say that as long as the medication is not abused, it is an outside issue. There are those who believe that as long as the individual has a genuine need for their medication, and consults with their sponsor in regards to a 12 Step program, then the decision is between the person and their doctor. They may still agree that it is a risky situation and should be taken into serious consideration, but many of us recovering addicts and alcoholics in the rooms of recovery are not doctors and have no authority to tell another addict what to do, that is up to their physician.
That being said, there are alternative forms of maintenance, so it is probably best to explore other options to help address an addicts issues with ADHD. Stimulants like Adderall are very dangerous, and they do have addictive chemicals and long term damaging effects, so continued health and sobriety may depend on getting off these kinds of medications as quickly as possible and developing new coping skills. Some people do develop addictions to their ADHD medications, and abuse them by justifying it with their disorder, so being self-aware will also help you to decide the best course of action once you realize how much you truly depend on those stimulants to keep yourself sick.
ADHD and other mental health disorders can complicate the idea of recovery, but there is a way to safely and effectively recover from addiction or alcoholism and live a happy and productive life without dependence on medication to alleviate the issues created by ADHD. Getting free of drugs and alcohol does not mean having to take on all the stress of your disorder alone, there is help out there from people who have gone through it and come out the other side more alive than ever. If you or someone you love is struggling with substance abuse or addiction, please call toll-free 1-800-951-6135