Our Facilities
Palm Partners Recovery Center is a state licensed and accredited drug and alcohol treatment facility located just minutes away from the Atlantic Ocean in beautiful Delray Beach, Florida. Not only does Palm Partners Recovery Center provide a safe and secure setting in which individuals can build a strong foundation for recovery, our tranquil surroundings offer a comfortable and serene atmosphere for this important process.
YOUR RECOVERY IS OUR PRIMARY OBJECTIVE: THE JOURNEY STARTS HERE
MEDICAL DETOX CENTER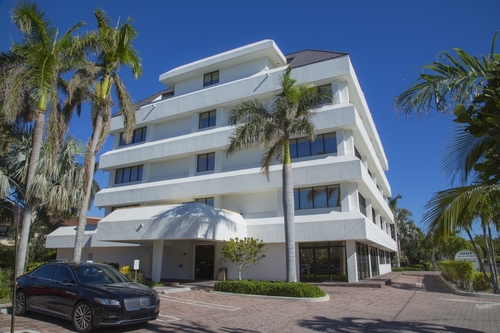 Our private and secure medical detox center is filled with 24-hour staff of attentive and experienced professionals, including a nursing team and access to therapist and clinical staff.
RESIDENTIAL PROPERTY
At the residential level of care, clients will be given the opportunity to function as part of an active recovery community. Each apartment if fully furnished and complete with appliances and amenities. Our residential property even has a pool and volleyball court for extracurricular activity.
Down below you will find more information about our facilities and you can also view our 360 tours.
MAIN CAMPUS
Our main campus is where clients will have access to a variety of comprehensive and innovative treatment programs. Here each individual will have the opportunity to experience a number of holistic options and proven treatment modalities, working with our team of experts to strengthen mind, body, and spirit.
PHOTO GALLERY