Understanding Depressive Disorders
Pretty much every person will experience feelings of sadness. Negative emotions are just another part of the complexity of life. Being a conscious and caring individual means dealing with all kinds of personal adversities. That does not necessarily mean you are dealing with clinical depression. However, when you consistently find yourself trapped in feelings of helpless despair and hopelessness, it is possible you are experiencing the symptoms of a depressive disorder.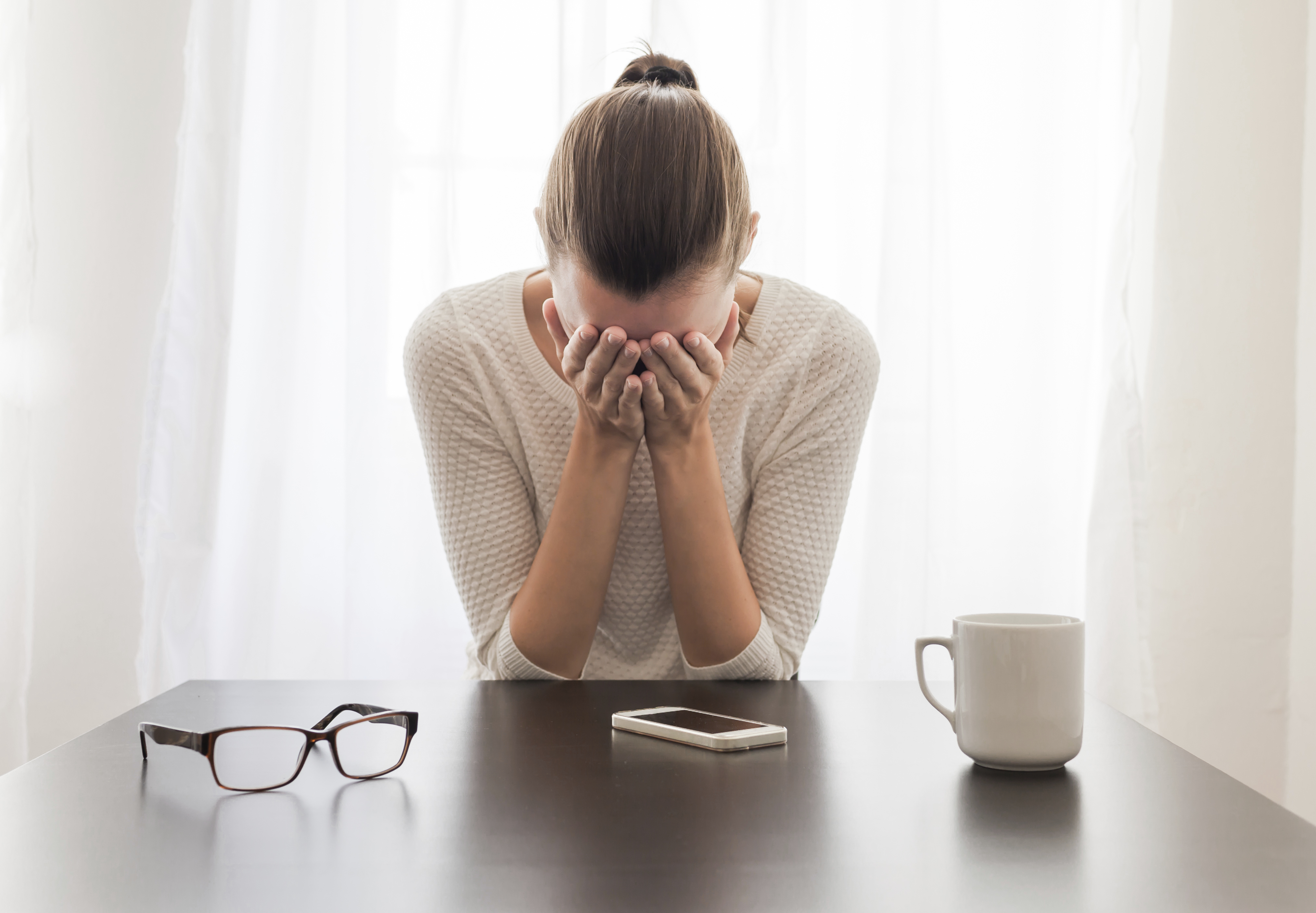 Defining Depression
Depression is a mental health disorder that as prevalent as it is complex. Statistically, depression effects one in every 15 adults any given year. In 2016 alone, an estimated 16.2 million adults in the United States had at least one major depressive episode. While many people experience depressive disorders in different ways, according to the National Institute of Mental Health (NIMH), depression is one of the most common mental health disorders in the United States.
Before we define depression, it is important to note that because people can experience depression differently, there are different forms of depression. Some symptoms will vary, and some forms with manifest differently in different individuals. For now, let us concentrate on what the NIMH calls major depressive disorder or clinical depression. The NIMH describe this condition as:
"a common but serious mood disorder.  It causes severe symptoms that affect how you feel, think, and handle daily activities, such as sleeping, eating, or working. To be diagnosed with depression, the symptoms must be present for at least two weeks."
Sometimes unique circumstances will result in the development of particular kinds of depression. These include, but are not limited to:
Persistent depressive disorder
Perinatal depression
Psychotic depression
Seasonal affective disorder
The mental health community recognizes a large variety of other specific forms of depression. However, the common link is generally the feelings experienced during depressive periods. These symptoms can vary from mild to severe, and when you take into account the
Emotion VS Depression
In society, people throw around terms like depression or depressed a lot, without really appreciating the gravity of these conditions. While it is possible that you experience intense feelings of sadness or low energy due to certain circumstances, that does not mean you are struggling with a genuine depressive disorder. By helping people to better understand the true meaning of depression, perhaps more people will be able to obtain a proper diagnosis and receive the help they need.
Experts and patients alike tend to point out that one of the primary differences between depression and everyday sadness is that it can feel almost impossible to function when suffering from depression. It isn't just difficult to cheer up; it can be immobilizing and inescapable. Depressive disorders often dominate daily life and impede an individual's ability to perform even the most minor tasks.
Another reason that mislabeling appropriate emotions as depression is harmful is that it plays into the stigma of depressive disorders. Because people think sadness is equal to depression, they often create this expectation that depression causes people to be outwardly sad and negative. You may imagine people with depression being unkempt and gloomy, but in reality so many people hide depressive disorders behind the biggest smiles. That is why a huge part of treating depression is about being able to properly identify it and diagnose those who need help.
Understanding the Different Symptoms
There are symptoms one can watch for that can indicate possible depressive disorders. A single symptom does not necessarily yield a comprehensive diagnosis, but having an idea of what to look for can help. The following signs and symptoms are common for people with depression:
Pessimism
Hopelessness
Helpless
Irritability
Restlessness
Guilt
Worthlessness
Consistently sad, anxious, or "empty" mood
Loss of interest or pleasure in things you care about
Fatigue and decreased energy
Difficulty concentrating, remembering details, or making decisions
Difficulty sleeping, early-morning awakening, or oversleeping
Appetite and/or weight changes
Thoughts of death
Suicidal thoughts or suicide attempts
Aches or pains, headaches, cramps, or digestive problems that do not ease even with treatment
You may not experience every symptom on this list. You could experience only a select few symptoms, while others may experience most or all of them. The frequency of these symptoms can also suggest the need for proper diagnosis. According to the American Psychiatric Association (APA) symptoms must last at least two weeks for a diagnosis of depression.
Other Related Health Risks
Symptoms may also vary depending on the stage of the disorder, and it is best to speak with a mental health professional about any symptoms you may be experiencing. Depressive disorders can also co-occur with other medical illnesses and disorders, such as:
Diabetes
Cancer
Heart disease
Parkinson's disease
Substance use disorder
With those who experience substance use disorder, receiving a proper dual diagnosis is essential to a program of lasting recovery. In order for any form of treatment to be effective it is critical to fully understand how each of these conditions can feed off the other. In cases of dual diagnosis individuals often become trapped in a cycle of depression and self-medicating through drug use, and if one of these conditions is not treated, it will more often than not undermine any progress made in recovery from the other.
How to Get Help
Luckily, depression can be treated. The sooner someone is able to receive a complete diagnosis and gain access to treatment resources, the more effective it can be. Many times depression is treated with different psychotherapy strategies, and sometimes with medication. However, experts agree that medication is most effective utilized in combination with some form of therapy.
The truth is the majority of people who struggle with drugs or alcohol are also struggling with a mental health disorder like depression. That is why having more opportunities for holistic treatment is such a critical option in healthcare. For those suffering with depression and addiction, dual diagnosis treatment is vital to a successful recovery.
If you feel you may be struggling with depression, seek out professional and experienced mental health treatment opportunities. The best thing you can do is get an accurate diagnosis from a mental health expert, who can then help you design a comprehensive treatment plan that will give you the opportunity to get the care you deserve.