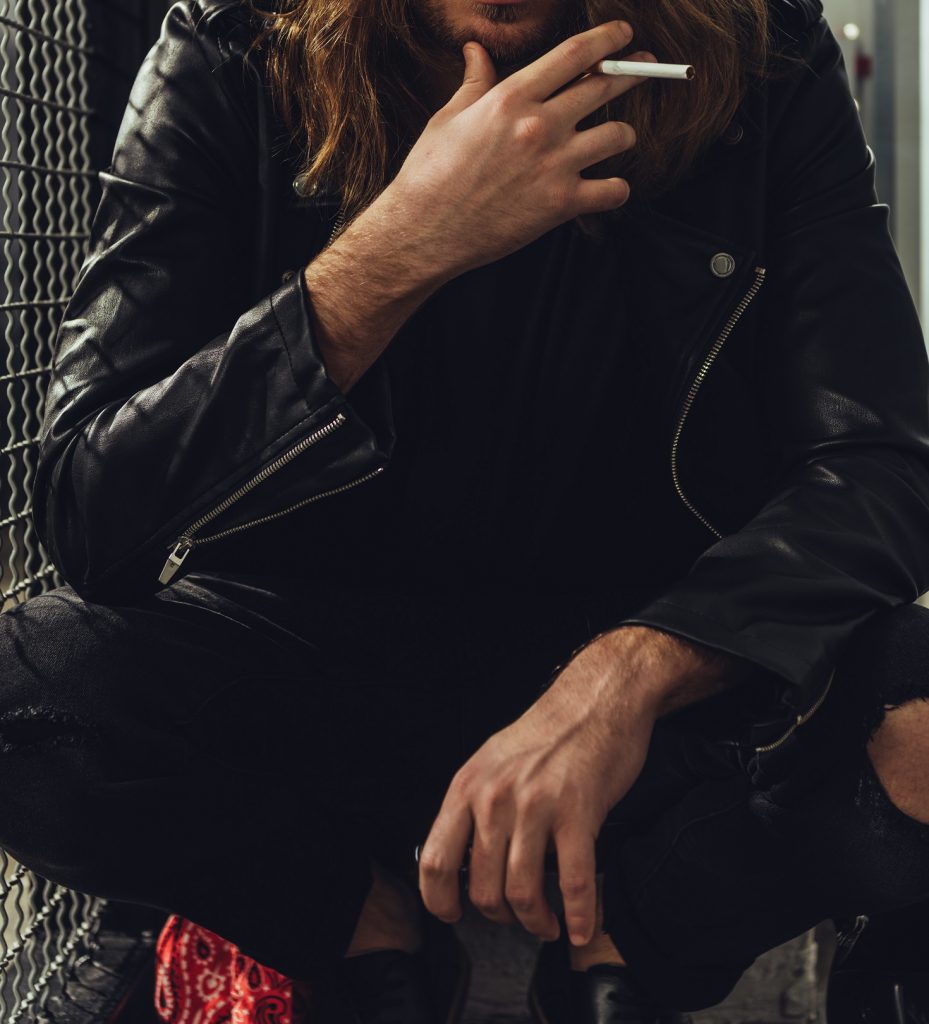 For those not familiar with Wes Scantlin, he is the lead singer and only remaining founding member of the American post-grunge band Puddle of Mudd.  Originally born in Kansas City, Missouri, Wesley Reid Scantlin has been part of the music scene since the 90s. During a career characterized by ups and downs, Scantlin found himself in a very public struggle with substance abuse. However, this month he is celebrating 11 months sober.
As we celebrate his progress, let us consider how hard Wes Scantlin has to fight based on his history with drugs and alcohol.
Wes Scantlin and a Hectic History with Controversy
Over the past decade-plus, Scantlin made a habit out of getting in trouble. One need only look at some of the more prominent parts of his arrest record to start to notice a pattern.
2002
Scantlin and then fiancée, actress Michelle Rubin, were both arrested for allegations of domestic violence after witnesses reported seeing them fighting on the side of a California highway.
April 4, 2012
Scantlin was arrested in Culver City, California. The charges include:
Cocaine possession
Driving without a license
The rock star agreed to attend drug counseling to escape a five year jail sentence.
September 4, 2012
Scantlin was arrested while traveling on a cross-country flight from Boston to Los Angeles due to drunken disorderly conduct. In this case, the airplane actually had to make an emergency landing in Austin, Texas.
May, 2013
Scantlin was again arrested on charges of domestic violence. Later that year, he was arrested on charges of felony vandalism after using a buzz saw to destroy property on his neighbor's patio.
January 16, 2015
He was arrested for taking a joyride on a baggage carousel and entering a restricted area at the Denver International Airport.
April 2015
Scantlin was arrested and charged for disorderly conduct at the Mitchell International Airport in Milwaukee, Wisconsin.
July 26, 2015
Arrested in the early morning after leading sheriff deputies from Renville County, Minnesota on a high-speed chase in excess of 100 mph. Scantlin faced a felony charge of fleeing a police officer in a motor vehicle and two gross misdemeanors of driving under the influence of alcohol (DUI). The breath test revealed Scantlin's blood alcohol level was over four times the legal limit. Nevertheless, the charges were eventually dropped.
August 5, 2015
Less than two weeks after the high speed chase and arrest, Scantlin was arrested in Sturgis, South Dakota for driving under the influence.
January 10, 2016
Scantlin apparently tried to re-enter the house he lost in foreclosure the previous year. He was arrested for destroying property inside the residence.
April 2, 2016
Wes Scantlin was arrested at his home in Los Angeles following a standoff with 30 armed police officers.
August 16, 2016
Scantlin was caught drinking just before a flight to Louisville, Kentucky. He was removed from the flight and so had to cancel a scheduled performance in Louisville.
August 23, 2016
Scantlin's neighbors called law enforcement after he had allegedly rigged a fake bomb onto his car in an attempt to deter thieves from entering his home. The simulated explosive consisted of wires attached to the car motor and a gas tank. The bomb squad had to be called in and four surrounding buildings had to be evacuated.
September 9, 2017
Scantlin was arrested at Los Angeles International Airport after he tried boarding a plane with a BB gun, along with other charges. His bail was set at $850,000.
Compounding his legal troubles, Wes Scantlin managed to miss court dates for some of these incidents. Not to mention other issues involving the IRS and court cases concerning financial institutions. But Scantlin's problems with drinking, drugs, driving drunk and getting into trouble didn't just hit him from a legal stand-point. These issues also had a very real impact on his career.
Too Messed Up for the Music
Another tragic side-effect of Scantlin's substance abuse issues was the damage it did to his reputation as a musician. More than once, Scantlin had drug-fueled meltdowns on stage that caused outrage from fans and his bandmates.
In the videos from a March, 2016, concert in England, Scantlin can be seen sitting on a wooden chair shirtless and flicking off his band mates as they abandoned him on stage. He rambled into the microphone as the crowd yelled their outrage at the notorious front-man.  Reportedly, these seemingly routine incidents typically included the singer taking drinking liquor from a bottle and bragging about being high on cocaine. It was one of many instances where the singer had abruptly brought the end to a drunken show, enraging fans and provoking one crowd in Ohio to boo the band off the stage. In Versailles, he was so intoxicated he was actually forced to sit down and lip sync most of the show.
Needless to say, Wes Scantlin has been through a lot. From feuding with his band members, to trying to attack the audience at his shows, to destroying his guitar and other band member's instruments. Things did not look good for a while, and sadly it appears as though the fans had pretty much gotten used to it.
Getting a New Start
Now that Scantlin is making progress in recovery, he reflects on the help he has had along the way. In a recent interview with Rock Titan, Scantlin states:
"The last year has been… Getting out of incarceration and then going to CRI-Help in Burbank, California, in North Hollywood, that was awesome — it was really great."
"I'm 11 months sober now almost to the day, and I feel great. And we're just playing shows and rocking."
Scantlin said he ended up going back to drug rehab for more addiction treatment, but also credited his family and his fans for sticking with him over the years. Being clean, the Puddle of Mudd singer also reflects on where his dream of being a rock star came from.
"I saw Van Halen in 1984, on the 'Jump' tour, and I was, like, 'I wanna do that.'"
"But you don't see all the other stuff that goes with it. So I've learned to deal with it. And I've got a great family, and they've been behind me and supportive the whole time. And all the fans are all supportive. It's good to stop doing something that's killing you."
During the interview with Rock Titan before a show on July 7 in Chester, Pennsylvania, Scantlin did confirm there are plans for a Puddle of Mudd to finally release a follow-up to the last album in 2009. Hopefully, with his second chance and this new start in sobriety, Scantlin will be able to push through and make the music he loves again. Surely, fans will be excited for an opportunity to see him live and sober on stage in the future. With the singer being so close to a full year of sobriety, it might be the first year of a new start for his life as a father to his son Jordan, and as a musician.
As with any recovery story, we are hopefully Scantlin continues to grow in his sobriety and that he can become another prominent celebrity voice to share about finding hope through adversity.
It can be surprising sometimes to learn that some of our favorite celebrities have struggled through so much. Watching actors, athletes and musicians overcome their struggles can make their successes all the more inspiring. It reminds us that even the people we believe are living glamorous lives can still fall victim to hardship. Addiction does not care who you are, or what your net worth is. But we all have the same opportunity to recover. If you or someone you love is struggling, please call toll-free now. We want to help.