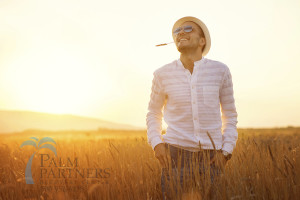 Author: Justin Mckibben
Our emotions are such an important part of who we are and yet they can be our worst enemies at times, especially in recovery. The way we feel can decide how we handle situations and relationships when we don't have our emotions in check, and the chain of events we indulge in often result from our emotional sensitivity and awareness. In recovery it is important to develop your sobriety, and a vital piece of that is your emotional sobriety. To most emotional sobriety means your ability to properly perceive an experience and how you cope with the feelings created by what happens to you.
Emotional sobriety means a lot of things, and it presents itself in all sorts of ways. It is how we communicate with others, how we treat ourselves, and how we nurture our growth through circumstances while maintaining our principles and doing the best we can to learn from our mistakes. Here are 6 signs of TRUE emotional sobriety, so you will be able to see the change that makes all the difference in your heart.
Acting on Gratitude
Gratitude is something that we are often reminded is essential to our sobriety. But being truly grateful is not just saying you are grateful, it is acting upon that feeling by contributing to others or remaining accountable to our principles. Gratitude is an action, and a real sign of emotional sobriety because it shows the willingness to step outside yourself and act on a feeling of appreciation.
Staying Humble in Conflict
It is not easy to consistently show humility, and that goes for anyone, recovery or not. Pride and ego are very tricky, and they have a tendency of showing up when we least expect them to try and protect us from the things that we may disagree with or not understand. To be humble when someone attacks you is especially difficult and shows that you have developed true emotional sobriety, because the ability to set aside pride and anger or fear to remain teachable or tolerant is a shining example of emotional growth.
Service to Recovery Community
It takes a great deal of selflessness and emotional sobriety to know when you should be doing service, and taking the time out from whatever personal situations you are experiencing to give back to the recovery community. The simple fact that you can recognize when you should be doing service, and how it can change your feelings based off of doing something for the good of the group or other individuals can help you to put more action into emotional sobriety beyond just showing gratitude or even staying accountable. Service can reach into our hearts and pull us up too, whenever we start to feel like we are losing that emotional momentum.
Staying Accountable when You Don't Want to
Accountability is not always easy, but for people active in recovery with true emotional sobriety it is easier because it is definitely healthy and necessary when working every day on evolving emotionally. When we pay respect to rules or expectations we don't always want to, but we make sure to do it because we have made a commitment. It not only supports showing gratitude, but humility because we put our personal feelings aside to follow through. This can be especially difficult if we have to hold ourselves or someone we love accountable when there have been mistakes made.
Honesty with Apologies and  Amends
People in recovery should definitely take into consideration on a pretty regular basis the fact that we are not perfect. We have ALL made mistakes, and we should have at some point in the process of recovery began to make amends for some of our wrongs. With that in mind, true emotional sobriety means we keep that practice alive. We regularly accept responsibility for our actions, and we make apologies and amends when necessary. Emotional sobriety means letting go of anger, resentment, fear, and even in some cases our fondness for others to do the right thing.
Thriving Through the Tough Times
Some people say life shows up, I personally believe life never goes anywhere! So when you notice an especially tough time in life has started to put added pressure on you, like a bad break-up or a death of a loved one for example, it helps you strengthen your emotional sobriety by maintaining a positive perspective through it. Not letting the things that hurt you, confuse you or break your heart have dominion over your whole world is so important, because it teaches us how to cope with things that hurt the most instead of our happiness falling apart.
This is probably the most difficult, but the most important, because this is when true emotional sobriety truly pays off. Sobriety can seem easy when we are on top of the world. When there are no trials or tribulations, no depression or stress, then we can feel safer and more confident. When the rain clouds roll in, things like a strong footing on our principles and spiritual conviction will help us thrive, and emotional sobriety helps us to do so without misery because we are able to appreciate the opportunity to grow and to better understand the world we find ourselves in.
 Our hearts and our minds are exposed a great deal in recovery, and when our empty solution to cope with the tragedy or the stresses of life has been removed we find ourselves more sensitive to the emotional compromises that tear us down in active addiction. Emotional sobriety is how we fit ourselves to feel for the first time with wisdom, understanding, and an optimistic perspective that allows us to be of service to others and to growth and become empowered within ourselves. Knowing that pain will come, and accepting it as a part of the human experience instead of hiding from it or numbing ourselves helps us to rediscover ourselves again without fear, and to let more of that life experience into our hearts. Drugs and alcohol hide us from feeling, and from who we are. If you or someone you love is struggling with substance abuse or addiction, please call toll-free 1-800-951-6135