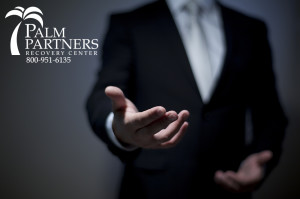 If you're into celeb news then, you've probably heard by now that serial dater Adam Levine has since decided to settle down by getting engaged to model Behati Prinsloo. And, if you're following this news, you've probably also heard that Levine is doing something rather uncommon: he's apologizing to his former girlfriends for the way he treated them, saying that he wants to go into marriage with a clean slate.
Now, I'm not saying the front man for Maroon 5 is in recovery but, if he was, and went about making his amends like this, I'd bet that his sponsor would say something like, "Hey Adam Levine: you're doing amends wrong."
First of all, what I can gather from articles covering this "story" is that Levine issued a statement apologizing to his exes. It sounds like his attempts at making amends with his former girlfriends was merely a blanket statement to all of them, apologizing, via the media. If that's the case, Levine is totally going about it all wrong. When making amends, either as someone in recovery whose working the steps or as a decent human being, you should contact that person individually and first ask their permission to even speak with them.
From what I can tell, that asking permission part is especially important in the case of Adam Levine and his most recent ex, Nina Agdal, in which he broke things off by first ignored her phone calls then informed her of his engagement to Prinsloo via text message. Those kinds of actions certainly do not entitle you to merely apologize and think things are smoothed over.
Speaking of actions, that brings us to the next point of how Levine is doing amends wrong. In a 12 step fellowship program, there's a good reason that the amends step is number 9. That's because we have steps 1-8 to work on ourselves and actually change our behaviors. As soon as we get a clear head (by stopping the drinking or drugging) we can't just jump right into making amends for all the dirt we did in our active addiction, it wouldn't mean anything if we did it like that.
As far as I can tell, Adam Levine pretty much broke up with one girlfriend before speeding into another relationship, one in which he's decided he's changed and has even taken the next step by proposing marriage. That doesn't leave much time to undergo significant personal change and growth, in my opinion.
Lastly, and perhaps most erroneous of all, is Levine's motivation for making amends to his past lady loves. Because there was no change in actions and behaviors and because Levine obviously has a lot at stake, it appears that his main reason for attempting to apologize for his past transgressions is self-serving. Levine wants to prove to his fiancée that he has changed and is ready for marriage. He also – I'm sure – wants a clear conscious for the dirt he did in his past love life. Making amends isn't about looking good and saving your soul; it's about humbling yourself and doing the best you can to put things right.
If you or someone you love is struggling with substance abuse or addiction please call toll-free 1-800-951-6135.