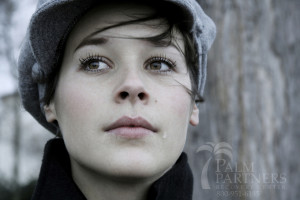 A lot of people who are in recovery from addiction have found a solution that emphasizes the importance of spirituality. Programs such as 12 step recovery fellowships stress the importance of being spiritually fit because it leads to an overall improved quality of life while supporting you with a way to stay clean and sober. And, generally speaking, you can tell when someone is spiritually healthy and when someone isn't. The following are reasons why addicts can't afford to be spiritually sick.
Restless, Irritable, and Discontent
If you work a program of recovery, then you've probably heard the phrase "restless, irritable, and discontent." This refers to how we as addicts felt when we were in our active addiction but also to those times, while in recovery, that we slacked on our spiritual program. When we are spiritually sick, there's a direct correlation to our mood; we become miserable, which, in turn, makes those around us miserable. This leads to the next reason why addicts can't afford to be spiritually sick.
We hold others emotionally hostage
When we neglect to work on our spiritual foundation, we tend to become downright miserable, which then seeps into our relationships. In our active addiction, our selfishness and self-centeredness caused harm to others so, being in recovery is a time to not do that anymore. Yet, allowing ourselves to become spiritually sick is just another way that we become selfish and self-centered (again) and make those around us miserable.
Leads to relapse
Another way addicts can't afford to be spiritually sick is that it's commonly the reason we start the downward spiral towards relapse. Relapse is considered to be a process, of which there are 10 phases, with the 11th phase being the actual use of the drug. Phases 1-10 all relate to state of mind and thought patterns that can be directly tied to the state of one's spirituality or lack thereof.
No growth
Without spirituality, there is no growth; in fact, it is the foundation of all areas of growth: personal and professional. Therefore, without it, you are merely surviving; not thriving. And that is really what life is about. Who wants to 'just get by' when you can actually be happy and successful?
Acting out
When recovering addicts are spiritually sick, they tend to act out on old behaviors, but in other ways than using. They might spend money frivolously or have lots of meaningless sex. In either case, there are direct consequences – such as being broke or getting an STI (formerly STD) – but the ultimate consequence is loss of peace of mind and internal happiness. When we act out, we're searching for an external source of happiness and, while this might work at first, it is always short-lived and temporary. Therefore, we're adding to our misery as well as playing with fire (relapse).
You feel like crap
There's no doubt, even in Western medicine, that there is a strong mind-body-spirit connection when it comes to health. Therefore, when addicts are spiritually unfit, this can manifest in both mental and physical ways. Your PAWS symptoms might reappear and you might just make yourself sick, literally. When we are spiritually sick, we are more susceptible to colds, flus, and infections, not to mention the mental stuff like depression and anxiety. And, when you're sick, you're more apt to miss work, therefore miss out on pay, and fall behind on school (if that applies). Losing pay means being financially strapped which only leads to more stress.
Do you rely on alcohol or other drugs just to get by on a daily basis and feel somewhat normal? Do you have a desire to stop but you just can't seem to be able to? You could be suffering from addiction. Substance abuse and addiction go hand-in-hand and are medical conditions for which there is treatment. Call us toll-free at 1-800-951-6135 to speak directly with an Addiction Specialist, day or night. You are not alone.