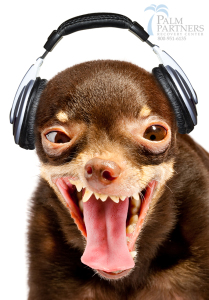 Author: Justin Mckibben
Ladies and gentlemen, this weeks crazy news is one full of risky work activity, country music, skunks, and my favorite… JUSTICE! So we will start off with probably my favorite story of this week and talk about my personal favorite caped-crusader, before discussing some not-so-heroic behaviors, and end with a happy tale of an animal rescue with a cuddly but smelly little critter!
Batman and Spider-man Tussle in Time Square 
New York City's Times Square is seen pretty regularly in a lot of super-hero films being made these days, and is a huge inspiration for the concrete jungles where many comic-book crusaders save the day. Two costumed characters were arrested this past Saturday night along with a third man for allegedly fighting in time square. It's not Gotham, but it will do.
The two characters were doing what costumed heroes with no real villains left to foil have to do to get by, which is typically making a public appearance while hustling for tips on a street corner in exchange for photos with families and other passers-by. When two men allegedly were drunk and disorderly, and started yelling and gesturing at them.
The dark knight and protector of Gotham- Batman (41-year-old Jose Escalona-Martinez) was grabbed from behind and the perpetrator shouted obscenities, before  the evil-doer moved on and allegedly grabbed Spider-man (aka 35-year-old Abdel Elkahezai) on the rear. Reports stated that 23-year-old Thomas Rorke was the supposed suspect in this case.
Spider-man (Abdel Elkahezai) allegedly sprayed Thomas Rorke with his webbing, or at least his prop Silly String, as his spider senses probably informed him that there was no time to for horse-play. Soon enough, punches were thrown. Thomas Rorke appears to have gotten the worst of it, with reports claiming that he was punched repeatedly in the face and chest.
"He (Rorke) was intoxicated and messing with Batman and they got into it," another masked vigilante who's secret identity was 50-year-old Paul Smith, told the New York Daily News. That's just foolish, NOBODY messes with Batman!
"Everybody, no matter what costume they are wearing, has the right to protect themselves. It's like Stand Your Ground in Florida," he told the newspaper.
This particular Spider-man has a rap sheep of his own apparently, besides saving Mary Jane and battling green goblins: Elkahezai has previous arrests for alleged public urination, assault and weapons possession. Not very hero-sounding if you ask me. For shame Spidey!
However, at least one other comic-book hero vouched for Spidey.
"He's one of the best guys, honest, religious," a man dressed as Captain America, who declined to give his name.
All three were arrested, but there have been no further details about the charges filed against these men. Regardless of what happens though, where-ever Batman goes, there will surely be justice!
Drunk Country Music Diva
Lynn Anderson rose to fame in 1970 with her country hit "Rose Garden" and won a Grammy the following year. Anderson was even named vocalist of the year by the Country Music Association in 1971, but apparently she has been branching out a little bit recently and will be making a special guest appearance in court this November 20th.
Police say Lynn Anderson apparently went for a cocktail of booze and pills just before she crashed her vehicle late Thursday evening in Nashville, Tennessee. The responding officer said the 66-year-old diva admitted to have been drinking and that she had ingested prescription medications before the crash, and that ended pretty abruptly. Luckily for Anderson she was released Friday on $5,000 bond.
Bus Driver Busted Trying to Get Busy
Sometimes a bus fare is a little risqué in the Sunshine State. Florida bus driver Rodrigue Macharie, age 43, is accused of trying to pick up a prostitute while on duty. Macharie was arrested this past Thursday in Sarasota County when he solicited tried to practice soliciting prostitution from an undercover police officer working a sting around 9:45 a.m. on Tamiami Trail. The Florida bus driver, who works for the Sarasota County Area Transit shuttling disabled passengers to appointments, apparently wanted to spend the few 45 minutes to spare before his next pick-up spending some money on something he shouldn't have.
"There was a period of disbelief when the bus pulled up and that it looked as if this was actually going to be a transaction," said Sgt. Demetri Konstantopouls of the Sarasota Police Department.
Police said that Macharie paid the undercover officer $20 for an undisclosed sexual act, after which he was abruptly arrested and charged with soliciting a prostitute, go figure.
Authorities clarified the location of the alleged sexual solicitation. The bus driver was placed on administrative leave pending further investigation. Luckily Konstantopoulos said,
"He did not want to have the intercourse inside the bus." Glad to hear it, those seats are SO uncomfortable anyway!
Pop Tart Cowboy
I don't think this is what they mean when they call it 'nose candy' but who's to say? On September 4th 30 year old Cameron Mitchell was arrested after allegedly selling an undercover agent in Halifax, North Carolina cocaine… a crushed-up Pop Tart that he claimed was cocaine.
Halifax County deputies say Mitchell was making a delivery to a convenience store when the incident occurred. The undercover officer claims that upon interacting with Mitchell, he had allegedly "agreed" to sell him some crack cocaine for $20… spoiler alert, it was false advertising!
Later on agents tested the powdery substance Mitchell allegedly sold them, and found out that it contained not one trace of cocaine, what a trickster! Police say that Mitchell had later admitted it was the only the crushed corner of a Pop Tart, which he only sold because he needed the money. Guess he never got the real meaning of 'fake it until you make it' as he was eventually charged with selling a counterfeit controlled substance and creating a counterfeit controlled substance.
Drunk as a Skunk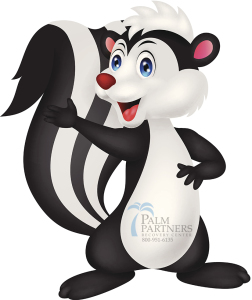 The term drunker than a skunk has a whole new meaning thanks to the famous Ohio wildlife. Apparently a poor woodland creature with a beer can stuck on its head had to be rescued near a fraternity house in southwestern Ohio. Why haze a skunk is what I'm asking.
Oxford police said a resident called about the skunk's predicament, and imagine the reaction when local police found the animal banging around trying to get the can off and running into shrubs in a frantic and probably drunken stupor.
Skunks are known for the offensive spray they can emit when threatened. But Sgt. Jon Varley says an animal control officer was able to free the skunk without getting sprayed
Varley says the city about an hour's drive northwest of Cincinnati have received calls before about skunks and other wild animals, but he insists this was the first one he knew of that had to be rescued from a beer can. I know plenty of people from Ohio, including myself, who have needed to be rescued from beer cans before, unfortunately I was not able to be set free by animal control, and I had to work a little more at it.
Some crazy stories seem just too much to be true, and sometimes when people in recovery think back we can relate with some of our own strange and not-so-sober stories. Being grateful not to be in some of these headlines is a pretty good feeling, and knowing that it is possible for anyone who has any kind of crazy story is even better. If you or someone you love is struggling with substance abuse or addiction, please call toll-free 1-800-951-6135