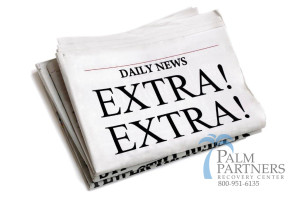 I…I just don't know…Here again, folks, is your crazy news stories of the week.
Man Steals Feminine Hygiene Products
Naples, Fla. – Jesus Diaz, a Lehigh Acres man, was arrested Wednesday after authorities say he stole $287 worth of feminine hygiene products from an area Walmart. We're left asking the question, "But why?"
http://www.naplesnews.com/news/2014/mar/13/deputies-man-stole-287-worth-feminine-hygiene-prod/
————————————————————————
Cross-Dressing Man Throws Rock, Breaks Car Window
Orlando, Fla. —Local police are looking for a man, last seen wearing a blue dress, wig, and silver thigh-high boots, who attacked a passenger-carrying car. The man was caught on tape throwing a drink and then a rock at the car while it was stopped at a light.
The outrageously-dressed man was standing at a busy intersection and asked for a ride, according to the women in the car. When the women refused, that's when the perpetrator threw a drink and then a chunk of cement at the passenger-side window, shattering it.
http://www.wesh.com/news/pd-man-wearing-dress-threw-concrete-at-cars/24936822#ixzz2vwj4UKEh
————————————————————————–
Speeder Confesses to Murder Plans
Port St. Lucie, Fla. – Alberto Moreno, 45, blew past an officer at such high speeds that the officer later reported he could feel his car shake. In fact, Moreno's pick-up was going "so fast that a speed was unable to be determined," according to the officer. According to the arrest affidavit, when stopped and questioned, Moreno slurred "that he was on his way to kill his friend for screwing him over earlier that day and that he knew he was speeding and all over the road as well as drunk."
Moreno's shirt was inside out and backwards and he wreaked of booze.
After performing – and failing – field sobriety exercises, Moreno was arrested on a DUI charge.
http://blogs.tcpalm.com/off_the_beat_will_greenlee_blog/2014/03/alberto-moreno-drove-past-an.html
——————————————————————————–
 Father Solicits Prostitute with Toddler
Daytona Beach, Fla. — Police say Patrick Williams tried to pick up a prostitute for oral sex on a busy road – with his 2-year-old son in the car. To his dismay, the working woman was actually a police officer working undercover.
Williams said he on the way to buy toys for his son and that he had stopped to pray for the woman.
The arrest affidavit tells a different story.  Arresting officers said the undercover officer told Williams that "she had a room and said that the child could watch cartoons" while she performed the sex act on him. Williams, in turn, agreed saying that he could turn his back towards his son so he wouldn't be able to see what was happening. Ew!
http://www.wesh.com/news/father-arrested-for-prostitution-with-toddler-in-car-police-say/24909800#ixzz2vx5lfPvB
———————————————————————————-
Man Builds Motorcycles Out of Bone
Ormond Beach, Fla. — Reese Moore, 65 of Volusia first got the idea as a way to create Halloween decorations for his children. A former snake wrangler, Moore said in the early 1990s he wanted to "do something cool for Halloween" for his sons, and initially thought to make dinosaurs out of an some of animal bones. He then thought, 'I'll build motorcycle for Bike Week.'
Moore says it takes about a year to collect the bones. Hunters help him find carcasses in the woods and local farmers help with gathering dead animals found on the roadside. However, it takes Moore less than a week to sand down the bones and assemble them into his creations.
"I just love working with bones," says Moore, 65. Ironically, he has never ridden a motorcycle.
Moore's creations are exclusively for show; they do not actually function.
————————————————————————————
This Just In: Restaurant Worker Stabs and Kills Boss in front of Patrons
Boca Raton, Fla. – A restaurant worker stabbed and killed the restaurant owner and seriously injured a co-worker last night while horrified diners looked on.
The man, Tilus Lebrun, 42, walked up to Dimitrios Karaloukas, 61, while he sat in his restaurant Jimmy the Greek, pulled out a large knife – believed to be a meat cleaver, and stabbed him three times. Karaloukas, along with restaurant employees and patrons was able to flee the venue. He was transported to a local hospital where he later died of his injuries. Another co-worker, who has yet to be identified, was also stabbed in the attack and transported to Delray Medical Center in critical condition.
Lebrun, who is from Haiti, told the deputy in Creole, "I killed him because he took my photograph on March 2 and posted it on the internet." The deputy said that, while en route to the station, Lebrun repeatedly said Karaloukas had taken his photo without permission.
http://cbs12.com/news/top-stories/stories/vid_14065.shtml
If you or someone you love is struggling with substance abuse or addiction, please call toll-free 1-800-951-6135.