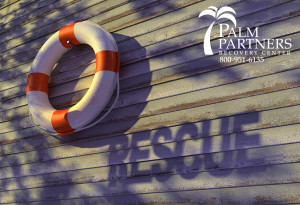 What is drug rehab like, you're probably wondering. Well, depending on your personal outlook, drug rehab can be anything from a source of relief to a source of dread. In either case, drug rehab is a lifesaver, in both literal and figurative senses of the term.
What is drug rehab like: Purpose
Drug rehab is a type of medical care that specializes in treating substance abuse and addiction issues, which are both officially recognized as chronic medical conditions. And, as such, these conditions require highly specialized treatment. Substance abuse and addiction go beyond physical dependence on a substance; they involve psychological and behavioral components that must be addressed by addiction specialists. A drug rehab will have a staff of professionals such as nurses, medical doctors, psychologists, psychiatrists, therapists, case managers and others who are well-versed in the field of substance abuse and addiction.
What is drug rehab like: Phases of Treatment
Most drug rehabs involve at least a few levels of treatment that begin with more intensive, highly structured care that lessens in intensity while adding more and more freedoms, still with a degree of structure for support, stability, and accountability. A good drug rehab program slowly and seamlessly bridges the gap between each level of care so that you are prepared to take on the next thing.
What is drug rehab like: Detox
Medical detox is the first level of care at your drug rehab and believe me, it's a god-send. Many people arrive at rehab hopelessly addicted to alcohol and other drugs and cannot safely or successfully stop drinking or using on their own. This is where the medical detox program can help. You will be assessed and tested to see what drug(s) and how much of it is in your system. Then you will be prescribed – by a licensed physician – certain medication in order to safely and comfortably wean you off. A medical staff will monitor your condition as well as be responsible for administering your medication.
What is drug rehab like: Inpatient
After the 4 to 10 days you are at the detox level of care, you will enter the next phase of treatment, which is known as inpatient rehab, sometimes just called 'rehab.' This part is a residential program that lasts up to 30 days and is crucial for your success at recovering from your substance abuse or addiction issues. It is during this phase of drug rehab that you will learn about the nature of substance abuse and addiction as well as learn essential, life-saving tools to use once you complete the program.
What is drug rehab like: Outpatient
Many drug rehab programs also offer a third level of care, known as the intensive outpatient program (IOP). At this level, you can return home or go on to live in a halfway house or other sober living house while you attend group meetings on designated days/evenings throughout the week. This way, you will also be able to return to work or begin a new job. The way IOP works is that it offers you ongoing support while you begin your reintegration into society and start rebuilding your life, this time while living a healthy, sober lifestyle.
What is drug rehab like: Why Go?
Recovering from substance abuse and addiction requires work. It's not simply a matter of getting over the withdrawal symptoms that develop as a result of being physically dependent on a substance or substances. If you're wondering, what is drug rehab like and you or someone you love is struggling with substance abuse or addiction, please call toll-free 1-800-951-6135.