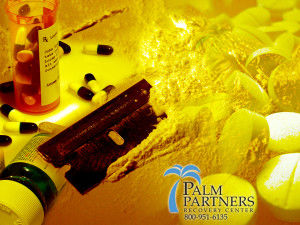 Oxycodone, the generic form of Oxycontin, is a powerful narcotic painkiller that is becoming more and more popular among opiate addicts. Americans being prescribed oxy is at an all-time high and with that comes an increase in oxy abuse.
It is important to only take oxy as it is prescribed to you because the long term effects of oxy abuse can be devastating.
What is Oxy Abuse?
Oxy abuse is described as taking more of your prescribed oxy than as you were instructed to take it by your physician. Oxy abuse can also be described as altering the route or method of taking the drug. So, for example, people who abuse their oxy prescription might crush up the pills in order to snort them, also called insufflation, or they might prepare the pills in a liquid form in order to inject the drug into their veins, known as IV use.
http://drugabuse.com/library/the-effects-of-oxycodone-use/
Long Term Effects of Oxy Abuse: Physical Dependence
If you have been taking oxy for a long period of time, you will develop a physical need for the drug in order to function properly. This is a terrible situation to find yourself in. An effect of long-term oxy abuse is being physically dependent, which means that, when you try to stop or run out of your oxy pills, you become physically ill as well as experience extreme mental distress (known as withdrawal), such as depression and severe anxiety.
Long Term Effects of Oxy Abuse: Drug Tolerance
Oxy is a physically addicting substance, which means that your body and brain become dependent on it, the longer you take it. And, the longer you take it, the more likely you are to build tolerance to it. What that means is this: your body will need higher amounts of oxy over time in order to get the same effect as you did when you first started taking it. Therefore, one of the long term effects of oxy abuse is tolerance which can lead to a slew of other serious issues.
Long Term Effects of Oxy Abuse: Respiratory Distress
Painkillers like oxy work by slowing down the respiratory and central nervous systems, therefore one of the more serious long term effects of oxy abuse is respiratory distress. This occurs as a result of the tolerance you have built up because, as you take the drug for a long period of time and increasingly take higher doses of it, you are putting yourself at a higher risk of respiratory distress, which is essentially you stopping breathing altogether. Symptoms of respiratory distress include difficulty breathing, feeling lightheaded and dizziness from lack of oxygen, overdose and even death.
Long Term Effects of Oxy Abuse: Increased Physical Illness And Risk Of Death
Other long term effects of oxy abuse include being at an increased risk of physical and mental illness and sadly, many times, cases of oxy abuse result in fatal overdose. Depending on how you take the drug, you are also at higher risk of certain diseases and viruses, including infection of the heart, kidneys, and liver; Hepatitis C; HIV, and AIDS.
If you or someone you love is struggling with substance abuse or addiction, or are suffering from long term effects of oxy abuse, please call toll-free 1-800-951-6135.