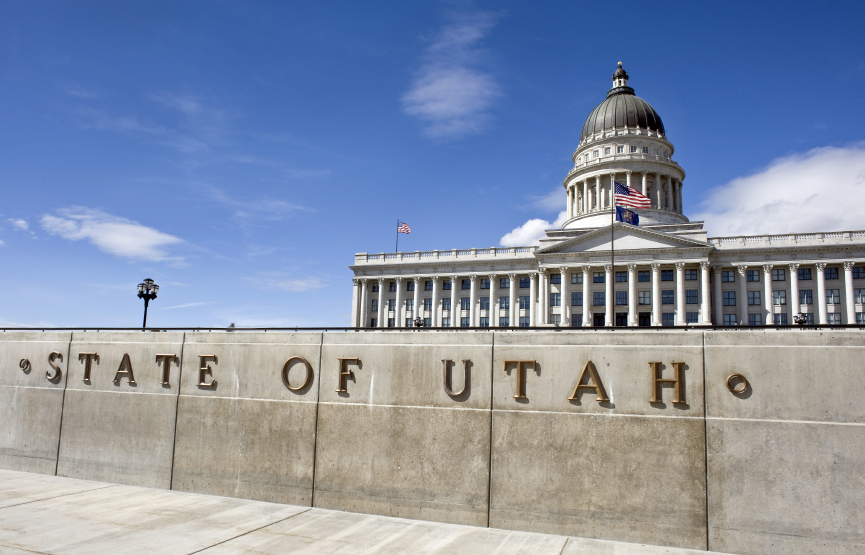 Author: Shernide Delva
Utah has officially declared porn a public health crisis. Republican State Senator Todd Weiler has recognized the destructive, addictive nature of pornography and has recently introduced a resolution to the Utah legislature.
However, critics of the new legislature say it is based on exaggeration and morality rather than scientific evidence on the actual effects of pornography. Furthermore, many argue the senator's resolution relies more on pseudoscience and has no place in governmental action.
Nonetheless, Weiler suggests that pornography exposure causes low-self-esteem in teens and leads to sexual behaviors. The bill he is pushing suggests that pornography represents a public health crisis.
The senator goes on to claim that pornography is responsible for:
Damaging teens' brains
Affecting the state of marriage
Increasing the rates of rape and sexual violence
Causing a host of other social problems.
Weiler is passionate about the porn addiction problem. He has even called on the government of Utah to engage in research and prevention efforts to address this "epidemic."  Is porn responsible for these setbacks? Are these claims fact or fiction?
Digging a bit deeper, one can find a host of arguments for and against Weiler's statements. One argument points to a massive study conducted in the United Kingdom which actually reveals that the effects of porn on teens were too insubstantial to actually make any true claims.  In the study, which reviewed over 40,000 research articles, they found that pornography only explained less than 1% of negative behaviors in teens. The study concluded that blaming pornography for risky sexual behavior is more of a distraction than a solution. Rather, there should be a stronger focus on issues of education, poverty, substance use/mental health and family variables that play a more significant role.
Moving on to the next part of the legislation, Weiler states that pornography serves as a child's first form of sex education and even forms their sexual templates in the long run. Unfortunately, this has been seen to be true in most cases. Often, a young person's first exposure to sexuality is found to be through pornography.
However, many hope the legislation will push towards focusing on sex education efforts for youth in Utah, rather than the addiction in general. Sex education is a huge issue across the United States. Many states, like Utah, have an emphasis  on abstinence-only sex education rather than exploring other more effective options. This could be a very significant setback.
Next question: Is pornography really a biological addiction?
One article reveals actually has been a wealth of research that correlates porn access to a reduction of sexual violence and sexual crimes. Still, other articles correlate porn with an increase in sexual violence. Science remains unsure if porn addiction is a true addiction.
Furthermore, the final terms of Weiler's bill is strongly considered a conservative ideology. Weiler seems to believe that it is only men who watch porn and women who are abused by it. Throughout the resolution, it seems that Weiler's main concern is that pornography reduces the desire for males to marry women and have children. However, studies show that many women view pornography as well.
According to several reports, Utah has the highest rates of pornography in the United States. Weiler believes that pornography is a "gateway" behavior that affects the brains of teenagers. However, in a strange chicken-egg debate, critics argue if whether pornography is the problem, or if underlying issues cause the increase in pornography use.
Whether you believe in porn addiction or not, addiction is a wide spectrum disorder, and it does not always have to be substance abuse. Other addictions are common and real. If you feel like you are struggling to overcome an addiction, the time is now to explore your treatment options. If you or someone you love is struggling with substance abuse or addiction, please call toll-free 1-800-951-6135.