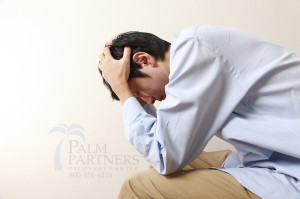 By Cheryl Steinberg
We all want to be different, something we call 'terminal uniqueness' (see #9). As human beings with our own personal experiences, beliefs, values, and gifts, we are unique. But when it comes to addiction and recovery, there are just so many things that we have in common across the board. Here, we'll take a look at the 9 most common reasons people fail to recover from addiction.
#1. Ambivalence  
One of the most common reasons people fail to recover from addiction is that they are ambivalent about the idea of sobriety. They can see how quitting their substance abuse might benefit them yet they still hold onto the idea that there might be some pleasure left in using alcohol and drugs. We call this a 'reservation.'
#2. Complacency
People who get clean and sober and then begin to work a recovery program, but then relapse often report that they had become complacent in their program prior to their relapse. What that means is they got a little too comfortable, even lazy, when it came to doing the necessary work for maintaining their sobriety.
#3. Unwillingness
This one is so important that it covers three main areas of willingness, open-mindedness, and honesty:
To do the work – If the person somehow expects other people to fix their life they will usually fail in their attempts to recover. In order to overcome addiction, it is necessary for the person to take control and make it happen – nobody can do this for them.
To be honest with self – whether it's about experiencing cravings, doubts about sobriety, or how they're feeling on any given day, the person must be willing to be honest with him/herself. This will empower them to know when and what steps to take in order to turn it around.
To be honest with others and ask for help – so many times, people fail to recover from addiction because they're unwilling to tell other people their thoughts and feelings and more so, they're afraid to ask for help, perhaps because they think it's a sign of weakness. This is not the case.
#4. Don't see the value in working a program of recovery
There's a huge difference between abstinence and recovery and, once you get it, you'll realize the importance and value of working a program of recovery.
When you are merely abstaining, it means you're just not drinking or using. You're "dry" or "white-knuckling it," which is really no way to thrive in sobriety. It's like you're hanging on by a thread and it's only a matter of time before you relapse. Now, it's true, some people have gone many years by simply abstaining but, again, it's not a way to thrive. These people tend to be miserable and miserable to be around.
Recovery, on the other hand, is about having support and the tools for building a healthy foundation on which to establish your new, sober lifestyle. It's about being able to enjoy life and accomplish your goals and aspirations, like "normal" people, all without the use of alcohol and other drugs.
#5. Intimate Relationships
People with a history of substance abuse and/or addiction tend to have codependent relationships. In this type of relationship, you lose yourself by putting the other person's needs before your own. This also has a way of leading to resentments, which are Enemy Number One when it comes to recovery. Another concern when it comes to intimate relationships and recovery is that, if you're the type who bounces from relationship to relationship, this is simply a way to avoid looking at yourself and working on you.
#6. Refuse to change people, places, things
Again, people who are unwilling to do whatever it takes for their sobriety are more likely to fail to recover from addiction. People, places, and things aren't the reason for your addiction but they sure can be part of the reason for your relapse. Just follow the suggestion and only allow positive people and things into your space. This is a rule for healthy living, in general, too.
#7. Fear of change
This is a common fear among all human beings, not just people attempting to recover from an addiction. Recovery means radical lifestyle changes and there's a good reason for the old saying "better the devil you know." Sometimes, people are so afraid of making such drastic changes – because they fear the unknown and they fear failure, that they'd rather remain miserable in their active addiction than take the leap.
#8. Unrealistic expectations about sobriety
Quite often in the recovery community, you will hear about the importance of managing expectations. When you have unrealistic expectations about sobriety, which inevitably don't come to fruition, you will be left feeling disappointed and disillusioned with sobriety. Many times, people believe that, by quitting alcohol or drugs, their lives will automatically become easy – even fantastic. But it doesn't work like that. Getting sober is only the start of the journey and it takes work. And besides, life is still going to happen, no matter what. The only difference is that you'll be sober for it and you won't have to turn to substances to cope.
#9. Denial
Another way to put it is convincing yourself that you're not really an addict and/or that you have one more "run" in you. Another way this shows up – a lot – is in the person who might have some significant clean/sober time and who decides it's now 'safe' for them to drink. This usually ends in a humbling moment where the person realizes that, yeah, they're the real deal – at best and, at worst, tragedy, where they don't get a chance to return to sobriety.
Are you struggling with substance abuse or addiction? Do you know someone who struggles? Do you feel you're on the verge of a relapse or that you just can't "get it?" We're here to help. Call toll-free 1-800-951-6135 to speak directly with a human being known as an Addiction Specialist who can answer your questions and tell you how our program is different from others. You are not alone. Call us – we're available 24/7.