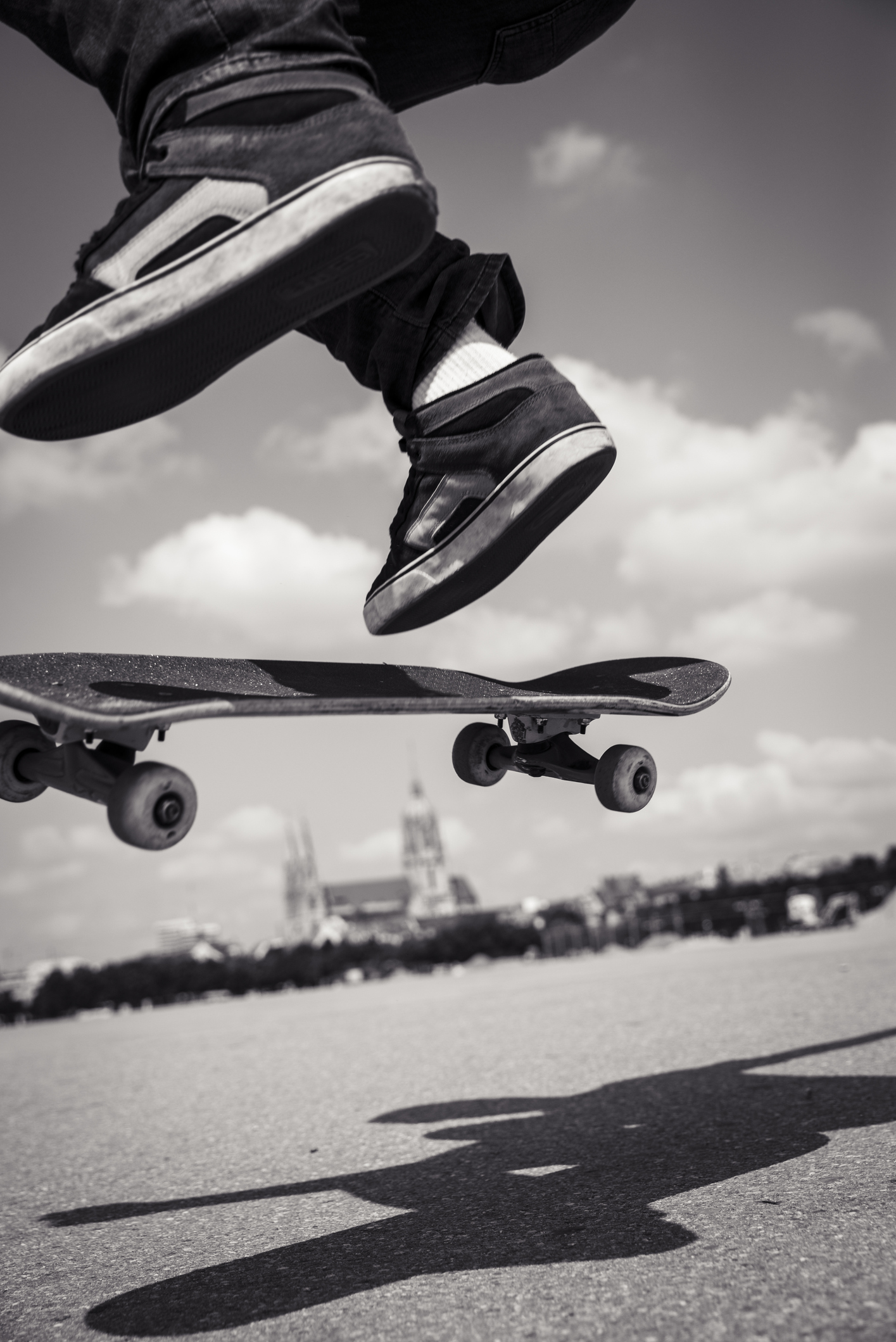 Author: Shernide Delva
Bam Margera is a professional skateboarder, stunt performer and television personality that transcended the sport of skateboarding in the late 90s and early 2000s. He gained prominence after appearing in MTV's Jackass show. He has since appeared in MTV's Viva La Bam, Bam's Unholy Union, and various other projects throughout the years.
Unfortunately, along with Margera's success came an ongoing battle with substance abuse.  Strung in a plethora of shows on MTV and increasing wealth, Margera succumbed to the celebrity lifestyle while his skateboarding took a major backseat. He struggled on an ongoing basis with a serious drinking problem and did not touch a skateboard for five years.
Last year, Margera sought treatment on the VH1 show "Family Therapy, " and the rumor started to spread that he was returning to his skateboard. A few photos popped up on his social media accounts and on March 13, Jenkem published an interview and short clip of Margera skating on a mini ramp.
It was confirmed that Margera is, in fact, sober and living in Spain, skateboarding every day.
Margera says, "In Barcelona I wake up and my mission is to skate all day. I know being in Spain is the best place for me right now to not drink."
In order to get back to skating, Margera had to lose 30 pounds. He says he accomplished this feat through intense cardio every day until he achieved a more comfortable weight.
"When I was in Estonia, I made it a point to do an hour of cardio, 300 pushups and 100 sit-ups every day for like two months. That slimmed me down enough to where I knew I could go to Barcelona without looking like a f*cking fat piece of shit [laughs]. And I just knew the spots in Spain are awesome and I wouldn't get too bothered," he says.
On top of losing weight, Margera had to relearn the majority of the skills he once knew but lost.
"I got so caught up with the fame and bullshit, it was just easier to drink for a long time," he said. "So, that's what I did. I partied with rock stars, and now I'm paying for it."
The Process of Getting Sober:
As mentioned, Margera went publically sober on the reality show "Family Ties." In the interview, he mentioned not realizing that he had a problem when he initially agreed to do the show. At first, he says his decision was motivated by money.
"I didn't realize I had that much of a drinking problem, but I saw the dollar signs they offered me. I was like, wait a minute, people pay a lot of money to get therapy and you're paying me this amount to have therapy done? This is a double win, I'll do it," he said.
 Soon, he realized his problem really stemmed from an addiction and not just partying.
"Once I went in, I realized musicians can party like rock stars because playing a guitar and being drunk go hand and hand, but if you want to skate and be drunk it doesn't work. You're gonna rack your nuts and slam your face, so once I realized that I haven't skated because I've been sippin' on too much alcohol, that's when I got it."
After leaving the show, Margera discovered how difficult it truly was for him to put down the alcohol. That's when he realized, the decision to get sober was more than just for show, it was going to be an everyday reality. These days, Margera says he's learned the tools necessary to maintain his sobriety, and believes he will make it through with the right support system.
"I never had any pill problems and I've never tried heroin in my life, but it's been a real struggle for me to stay off the alcohol. But just as long you're surrounded by good people and you have something to do, you'll be good," he concluded
---
Did you know about Bam Margera's struggles? He brings up some important point about recovery. Often, people are in denial about how urgent their addiction situation is. Regardless of whether you have done "hard" drugs or not, addiction is a disease. Whether it is alcohol or heroin, you need to seek treatment if you are struggling. Do not wait. Call now.