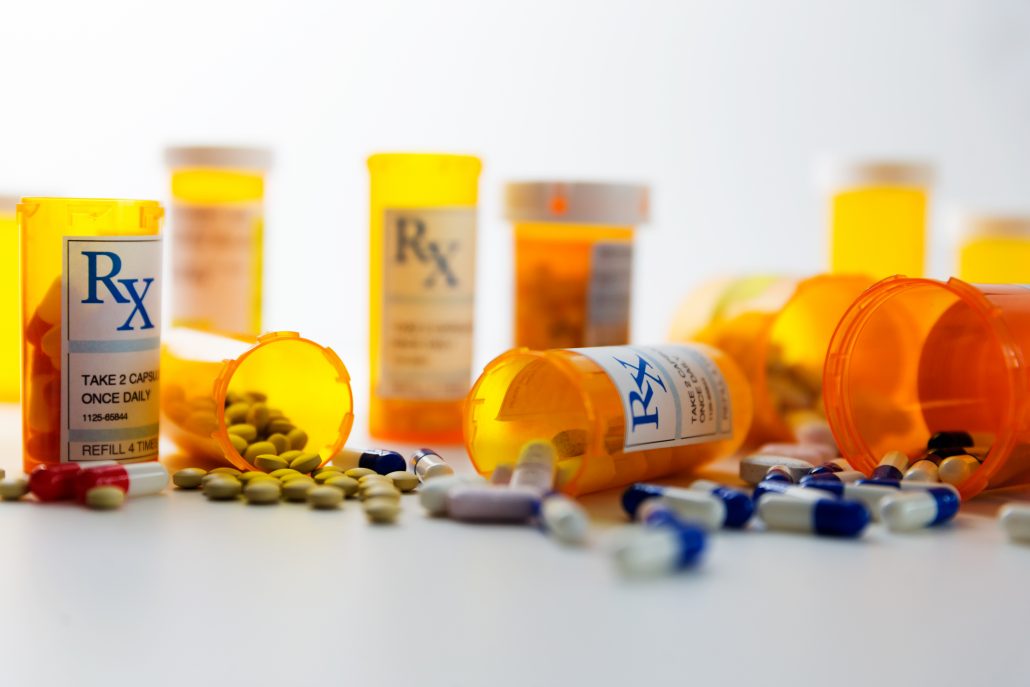 There are a lot of rumors and myths about drugs and addiction, especially when it comes to trying to get off of drugs. For those who don't understand addiction, it is easier to fall for these misconceptions. However, when it comes to some of the more potent substances, such as benzos, you should err on the side of caution.
Benzos include a very long list of brand-name and generic drugs. Some of the most well-known include:
In the era of 'fake news,' it is more important than ever to do your research. You definitely shouldn't believe everything you hear, and sometimes even fact-checking can be confusing. However, there are instances where a little bit of follow-up can go a long way. One thing you definitely want to consider carefully is the myths you hear about the substances you may or may not be using. Being a little skeptical and getting all the information can even save your life.
Myth: Low doses don't cause dependence and addiction
Some people think you should be able to easily consume Xanax without any issue. However, those drugs pack a powerful punch. It may seem like smaller doses without excessive use can't be problematic, but these prescription drugs are potent and can quickly cause dependence.
It is important to note that dependence and addiction are not the same things. Dependence is when the body has adapted to a substance, while addiction is a more complex disorder. But with both of these adverse effects, there is a level of genetic predisposition for each individual. So while low doses may be safe for one person, they are not inherently safe for another.
Fact: Some benzos are much stronger
Ativan is actually 10 times stronger than Valium, and Xanax can be up to 20 times stronger than Valium. So when you say a "low dose" is safe, it definitely depends on how you define a "low dose" of these drugs. It is also important to consider that these drugs interact with the body differently. For instance- Valium has a much longer half-life than Xanax, so it stays in the system for much longer, even at smaller doses. They even metabolize in the body differently.
Myth: It is easy to quit if you haven't been using benzos for a long time
Again, this myth can be broken down based off what your definition of a "long time" actually is. For instances, many experts believe that you should only be on benzos for a period of 2 to 4 weeks. Anything after that is considered to be putting the individual at risk of dependence and withdrawal symptoms. And this can also vary depending on the person.
The brain adapts to the intake of GABA from benzos and will decrease the amount of GABA it naturally creates to compensate. But for some people, this neuroadaptation can take as little as under 1 week.
Fact: Quitting more than once can make withdrawals worse
Then there is the possibility of what some refer to as "kindling". This is what happens when someone repeatedly stops using a substance for a period of time and then goes back to using. With kindling, every time you try to stop again, you experience more severe symptoms of dependence and withdrawal. This kindling effect is most common with:
So while the first time someone tries to quit these substances they don't experience as much pain, the next time may be far more difficult or harmful for them, no matter how long they use.
Myth: You won't experience any side effects after a few weeks
This one isn't so much a myth as it is misleading, because it can actually be true. However, many people are not so lucky. For some people, it takes much longer for their body to repair the GABA receptors that have been warped by continued use of benzos.
FACT: Some people struggle with withdrawals for years after quitting
Some people can get through the first few weeks of withdrawals and heal relatively quickly. Others may need several months to fully recover from the damage abusing benzos has done to their body.
Sadly, up to 10% of people who abuse benzos still experience withdrawal symptoms years after discontinuing use.
Myth: You can quit Cold Turkey
If you're not familiar- the term "cold turkey" refers to quitting the use or abuse of a substance without a weaning off period or medical assistance. Sometimes people make the mistake of thinking that giving up an addiction is like pulling off a Band-Aid; as if it is better to just make it quick and get it over with. However, it is typically not that easy, especially with a drug like Xanax or other benzos.
Fact: Quitting benzos cold turkey can actually be deadly
Trying to go cold turkey off of benzos is not only painful or uncomfortable, but it can be dangerous and even life-threatening. Even with a prescription, one should never underestimate the withdrawals from benzos. Trying to abruptly stop taking these drugs can really shock the system in a bad way. Side effects can include:
Paranoia
Psychosis
Mania
Seizures
Convulsions
The risk of seizures while withdrawing from benzos is actually higher than with alcohol, and these seizures can even cause death. The psychological withdrawal symptoms from benzos can also be life-threatening, as studies show they can cause thoughts of and attempts at suicide.
Important Conclusion on Benzos
If you take anything away from this breakdown of myths and facts about benzodiazepine, remember that this is a major drug of abuse with some extremely volatile side effects. It is never suggested that someone using benzos try to abruptly discontinue use without the guidance of a medical professional.
Probably the safest means to getting off of benzos is by entering a medical detox program. Here, users are monitored and supported throughout the withdrawal process by specialists who can prescribe medications to help wean them off, while treating any adverse side effects. This way, the dangers are addressed with the help of a professional medical staff, and the individual can safely and comfortably taper off of benzos. Inpatient treatment can provide opportunities for cognitive behavioral therapy, and because most people prescribed benzos are dealing with a co-occurring disorder, dual diagnosis treatment is essential to comprehensive recovery.
No matter what the myths and rumors tell you about benzos, do not get fooled into thinking the drugs are nothing to worry about. Benzo dependence and addiction should always be taken seriously. If you or someone you love is struggling, please call toll-free now 1-800-951-6135.