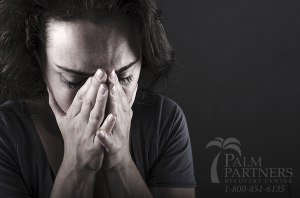 Author: Justin Mckibben
Cocaine addiction treatment may seem a little more intimidating or difficult than it actually is. Some people may even feel that it isn't a necessity, whether they admit to having a problem or not, but either way the right kind of addiction treatment program can mean a world of difference to someone who has been struggling on their own, or even for someone who wants to turn things around before they find themselves in worse shape than they ever expected was possible.
Addiction and drug abuse are a powerful affliction, but the fight for recovery is not one that must be fought alone. The right cocaine addiction treatment facility can put anyone who is suffering on track to lifelong change, without the unnecessary growing pains.
Cocaine Addiction Treatment: Symptoms of Cocaine Addiction
Cocaine abuse and addiction can create powerful drug cravings, and devastating withdrawal symptoms. In animal studies, even lab rats will work harder to get cocaine more than any other drug out there. Symptoms of cocaine addiction vary, but commonly include:
Rapid heartbeat
High blood pressure
Persistent runny nose (cocaine drip)
Weight loss
Paranoia
Hallucinations
Vomiting
Irritability and restlessness
Teeth grinding
Cold sweats
Tremors and muscle jerks
Nasal and sinus problems
Bronchitis and chest pain
Feeling that bugs are crawling under the skin
In serious cases cocaine addiction can lead to what is called cocaine psychosis, which is commonly compared to being similar to paranoid schizophrenia. It can also lead to other issues such as:
Seizures
Stroke
Heart attack
Coma
Death
Individuals who develop a cocaine addiction also often experience more personal consequences that have an immediate impact on their emotional mind state or security including job loss, divorce, financial hardship, incarceration and other problems. All of these things can happen before the addict is even able to realize that they need cocaine addiction treatment.
Repeated and regular use of crack cocaine can lead to addiction, which leads to negative effects on your health. These negative effects can include:
Cardiovascular effects, such as irregular hearth rhythm and heart attacks
Respiratory effects such as chest pain and respiratory failure
Neurological effects, such as strokes, seizures, and headaches
Gastrointestinal complications, such as abdominal pain and nausea
These health effects and medical consequences of cocaine can be life threatening, and because of the dangers presented by cocaine use, it is important to find the right cocaine addiction treatment for you or your loved one who is struggling.
Cocaine Addiction Treatment: Levels of Care
Detox
The first step level of care in the process of cocaine addiction treatment is a safe medical detox. During this stage, you will be assessed in order to find out how much cocaine is currently in your system, as well as the length of time you have been using, so that a proper taper can be assigned to you. You will take a drug test and meet with an intake counselor to give your drug history – these results and any additional information you share are kept confidential. This is done in order to make a treatment plan that will best serve you.
At this level of care in cocaine addiction treatment, you will be kept as comfortable as possible, have your meals and other needs provided, and may be given medication to assist you in your detox from cocaine in both a safe and comfortable way during detox.
Inpatient Rehab
The next phase of cocaine addiction treatment after detox typically lasts at least 30 days of inpatient rehab. The inpatient portion of cocaine addiction treatment offers the recovering addict a safe haven while they recover from the effects of long term cocaine use and addiction. In this level of care while in cocaine addiction treatment, individuals will have all their essentials provided for, including their meals.
During inpatient cocaine addiction treatment recovering individuals will have an opportunity to attend individual and group therapy sessions, as well as work-shops and group activities designed to assist them by explaining the different characteristics and factors of addiction, and about the tools and healthy coping methods in order to continue to live a healthy sober lifestyle.
Aftercare
After completing a stay in a cocaine addiction treatment facility, there is still help on the outside. Aftercare is a way of setting yourself up with a strong and reliable support system for when you leave cocaine addiction treatment and are venturing out into the world. Individuals can come back for continued therapy with a primary therapist, and some facilities even offer alumni programs to keep in contact with those who complete their programs to check on their progress and provide other support.
Sober living houses are also a pretty good aspect of a strong aftercare program. By moving into a sober living facility or halfway house, the recovering addict puts themselves in a position to be surrounded by others in recovery, and to independently pursue their sobriety while building their own support systems during the gradual transition back into the work-force and society.
Cocaine addiction treatment can be a frightening concept for some who do not know what to expect or how they will cope without using, but it often means the difference between a life worth living and suffering from a fatal illness. The truth is, the right cocaine addiction treatment can not only make the process possible, but it can create an experience that gives new meaning to recovery. If you or someone you love is struggling with substance abuse or addiction, please call toll-free 1-800-951-6135