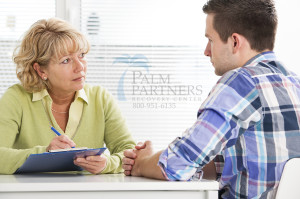 In order to discuss crystal meth addiction treatment, it is important to understand what crystal meth is and how it affects the user. The term "meth" is short for methamphetamine, which is a highly addictive stimulant that affects the central nervous system. Methamphetamine causes increased activity and talkativeness, decreased appetite, and a general sense of well-being – also known as euphoria. Crystal meth is an altered form of meth that is stronger and even more addictive as it gives the user a quicker, more intense high. Street names for crystal meth include "speed," "crank," "glass," "chalk," "crystal," "ice," and many others.
Crystal meth addiction treatment: Use and Health risks
Crystal meth is used recreationally for the desired "high" it produces. Besides the euphoric rush, crystal meth users experience increased wakefulness and physical activity and decreased appetite. Methamphetamine causes cardiovascular problems, such as rapid heart rate, irregular heartbeat, and increased blood pressure. Hyperthermia (elevated body temperature) and convulsions can occur from an overdose of crystal meth, and if not treated immediately, can result in death.
Crystal meth addiction treatment: Long-term effects of crystal meth use
One of the most detrimental long term effects of crystal meth use and abuse is addiction. Therefore, it is necessary for crystal meth addiction treatment. In addition, long term meth users experience psychosis (paranoia, hallucinations, repetitive motor activity), changes in brain structure and function, memory loss, aggressive or violent behavior, mood disturbances, severe dental problems, and weight loss.
The Drug Abuse Warning Network (DAWN), which collects information on drug-related episodes from hospital emergency rooms throughout the nation, has reported a greater than 50% increase in the number of ER visits related to meth abuse between 1995 and 2002.
Crystal meth addiction treatment and abuse has also increased substantially. In 1992, there were approximately 21,000 treatment admissions in which crystal meth was identified as the primary drug of abuse, representing more than 1% of all treatment admissions. By 2004, the number of methamphetamine treatment admissions increased to more than 150,000, representing 8% of all admissions.
Crystal meth addiction treatment: Withdrawal
Crystal meth addiction treatment is crucial because the withdrawal can be uncomfortable at the least, and at the most, can lead to a potentially fatal situation. Once crystal meth addicts stop using, they experience fatigue, depression, increased appetite, excessive sleeping, anxiety, irritability, headaches, and suicidal ideation (obsessive thoughts of suicide).
Crystal meth addiction treatment: Detox and Rehab
Currently, the most effective crystal meth addiction treatment is a combination of therapies such as cognitive behavioral therapy and contingency management interventions. This is best done in a safe and comfortable setting known as inpatient rehab. A good crystal meth addiction treatment program will offer a medical detox as well as a 30 day inpatient stay during which the person who is addicted to crystal meth can begin the healing and recovery process.
Crystal meth addiction treatment: IOP
After rehab, it is advisable to continue treatment in what is called an intensive outpatient program (IOP). This is a program that will continue to offer comprehensive behavioral therapeutic support including behavioral therapy, family education, individual counseling, and 12-Step support, while the client can begin to enjoy more freedom and less structure.
Crystal meth addiction treatment: Sober Living
While attending the IOP, it is also advisable for the client to live in a sober halfway house or sober house where they will continue to receive support and be given a level of structure while beginning the process of reentering society. There is drug testing for accountability, peer support, and encouragement for clean and sober activities, and this has been shown to be effective in the crystal meth addiction treatment and abuse.
If you or someone you know is struggling with a substance abuse disorder, addiction or is seeking crystal meth addiction treatment, call us toll-free at 1-800-951-6135 to speak directly with an Addiction Specialist. We can help and remember: You are not alone.