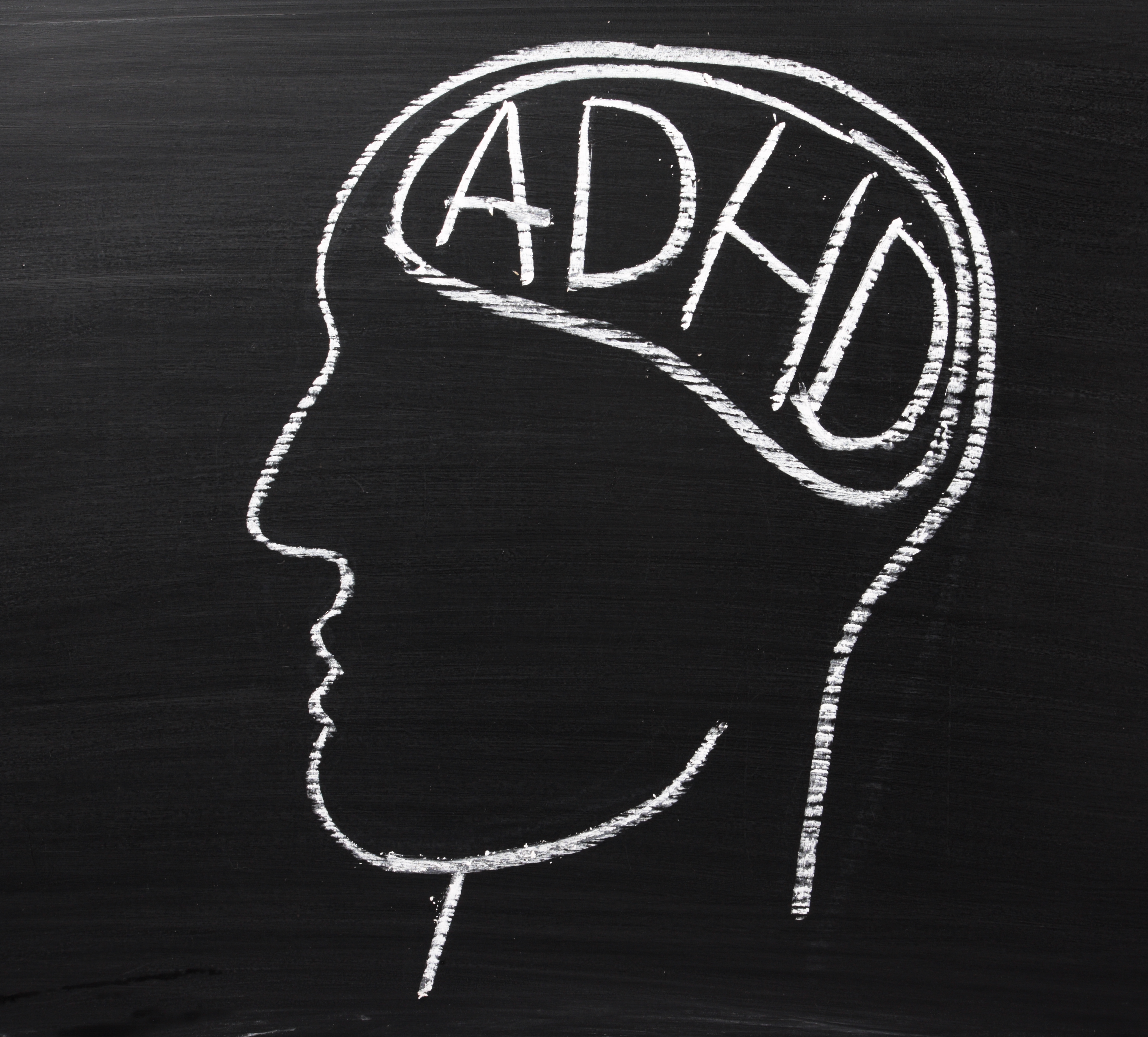 Author: Shernide Delva
According to research, 25 percent of adults treated for alcohol and substance abuse have ADHD.
The two often go hand in hand, according to WebMD.
Common hallmarks of ADHD such as low attention span and impulsiveness make a person diagnosed with ADHD more vulnerable to patterns of addiction. Furthermore, the stress of undiagnosed ADHD make drugs and alcohol more tempting, the study notes.
"I see a lot of young women who will tell me that they've been able to gut it out and get through, but it's been because what typically takes someone an hour or two to do at work takes them four hours. They've been getting to work early and staying late," says Dr. Timothy Wilens, Chief of Child Psychiatry at Massachusetts General Hospital.
A 2010 study titled "A Sobering Fact: ADHD Leads to Substance Abuse" explained the connection between substance abuse and ADHD. It turns out, the risk of substance abuse among those with ADHD is "two to three times higher" than for people without the disorder.
Of course, what comes first?  In a chicken-or-egg fashion, we must look into whether ADHD leads to substance abuse, or whether the treatment of ADHD (with drugs like Adderall and Ritalin) plays a role.
In a Vice article, Niall Greene explained how he was not aware of his ADHD for most of his life. He just knew he constantly needed stimulation throughout the day. Soon, that stimulation emerged in the form of drinking and drugs. From the time he was 15, he blacked out every time he drank. By his 20s, he was doing cocaine compulsively and would sometimes take five ecstasy tablets at a time.
He says he was not doing this for fun. He was doing it out of desperation.
By 18, Greene moved to New York where he "spent every penny on drinking." After bouncing from city to city, Greene realized he could not maintain a job. Nothing in his life was stable. He was spending all his money on gambling and alcohol.
Finally, he entered rehab where he met with a psychiatrist who diagnosed him with ADHD. It was the first time anyone had mentioned the disorder to him.  Greene looked everywhere for information on how to deal with adult ADHD, but there was little to be found.
Does Adult ADHD Even Exist?
That's because until recently, Adult ADHD was not "thought to exist," according to Dr. Howard Schubiner, an expert, and researcher on the disorder.
"It was thought to be a disorder of children that dissolved when they hit puberty," he notes.
The CDC estimates that 6.4 million children ages four to 17 have been diagnosed with ADHD in the United States. But then those kids grow up.
Now, doctors are realizing that ADHD is not something that simply goes away with age. Some 4.4 percent of adults in America struggle with ADHD, which in 2000, cost the United States $31.6 billion in health care costs and lost work hours.
The complex part of the epidemic is that ADHD manifests in a variety of ways in adulthood. While hyperactivity is commonly associated with ADHD, this does seem to lessen into adulthood. However, inattentiveness does not.
"It's still there, but kind of internalized," Schubiner says.
One way it internalizes is through addiction. In a 2005 study, 20-40 percent of adult children with ADHD had a history of substance abuse.
Studies show that people with ADHD typically turn to drugs as a way of making up for the deficit of dopamine in their brains. Still, Schubiner and other researchers question whether common treatments for ADHD—stimulants like Adderall and Ritalin—may also lead to the addiction spiral.
For now, there is no evidence to confirm this.
"There's very little evidence that treating ADHD increases the risk for cigarette or substance abuse—it reduces the risk," says Wilens.
A study of 25,000 ADHD patients noticed a downward trend in criminal behavior (including drug-related offenses) after those with ADHD took medication to treat the disorder.
"The signals seem to say if you continue on your medicine, there probably is a continued reduction in the risk [of substance abuse]," Wilens says. "At the very least, it doesn't worsen the risk."
"I think everybody in the field agrees, if you can get a toehold on the addiction, you should think about treating the ADHD relatively quickly," he says. "If you treat ADHD aggressively and you monitor for substance abuse, you're going to reduce [delinquency]."
After Greene was diagnosed with ADHD and completed treatment, he says he finally found stability. However, he struggles to spread awareness because Adult ADHD comes with a stigma.
"It's like the black sheep of mental health conditions," he says.
Last year, Jerome Kagan, Psychologist, and Professor at Harvard University debunked the existence of ADHD altogether:
"(ADHD) is an invention. Every child who's not doing well in school is sent to see a pediatrician, and the pediatrician says: "It's ADHD; here's Ritalin." In fact, 90 percent of these 5.4 million (ADHD-diagnosed) kids don't have an abnormal dopamine metabolism. The problem is, if a drug is available to doctors, they'll make the corresponding diagnosis."
Kagan believes ADHD is over diagnosed, and says most people simply need guidance.
However, for Greene, this was far from the case. Treating his ADHD helped him to feel in control for the first time in his life. Three years ago, Greene started Adult ADHD NI, a nonprofit dedicated to aiding other adults across Northern Ireland with the disorder. His mission is to help others struggling like he once was, regardless of those who think ADHD does not exist.
"I embrace the challenge," he says.
---
There clearly is a relationship between ADHD and substance use disorder. The question is, how did we address it? If you had either conditions and are struggling, please reach out for help. If you or someone you love is struggling with substance abuse or addiction, please call toll-free now.