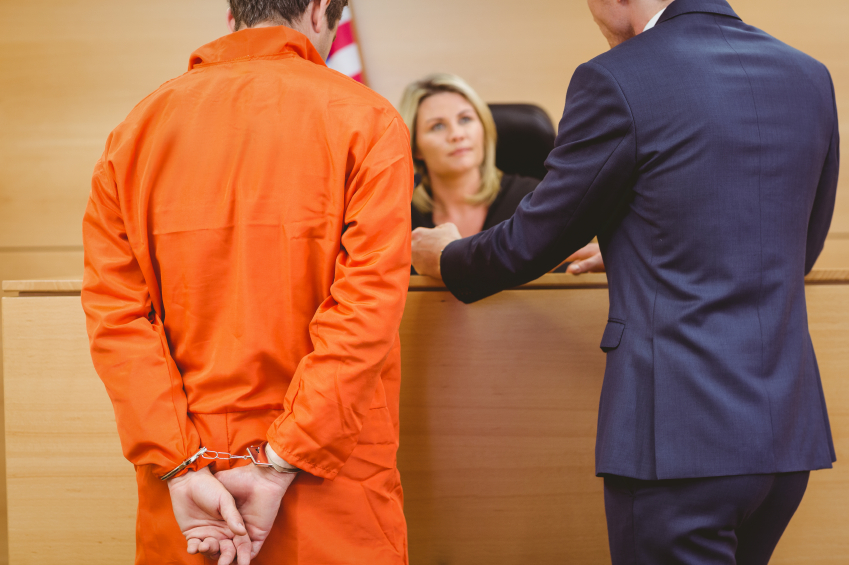 Author: Justin Mckibben
On a few separate occasions we have touch on the ridiculous story of Ethan Couch, the 19-year-old teen who drove drunk back in June of 2013 and caused an accident that killed 4 people, and his infamous Affluenza Defense presented by his attorneys. Couch's drunk-driving case sparked national outrage after his affluenza defense was actually successful in his initial court case, and the spectacle made some serious headlines.
Wednesday the country was in a new uproar as Ethan "Affluenza Defense" Couch was ordered by a judge to spend the next two years in a county jail for violating the terms of his probation.
4 Terms of Imprisonment
Early news reports explained that State District Judge Wayne Salvant imposed four consecutive 180-day jail terms on Couch for his probation violations; one term for each of the four people who lost their lives when Couch recklessly drove drunk years ago and "almost" got away with it.
Although, even though he was a minor (16 years old at the time of the accident) a lot of people felt like he had pretty much got away with killing four people after he was originally only sentenced to 10 years' probation. He was also sent to an isolated home near Newport Beach, CA for intensive therapy, which people felt even more upset about because his punishment seemed more like a vacation.
Breanna Mitchell, Brian Jennings, and Holly and Shelby Boyles were all run down by the teen that was discovered to have Valium and a high level of alcohol in his blood. The prosecutors trying to charge the teen with the deaths wanted the boy to be sentenced to 20 years in prison, but he received 10 years of probation with the affluenza defense.
What is the "Affluenza Defense?"
The term "affluenza" was made popular in the late 1990s by Jessie O'Neill who wrote the book "The Golden Ghetto: The Psychology of Affluence."
Since giving life to the word, it has been used to describe a condition in which children (typically from richer families) grow up with a sense of privilege that makes them experience other hindrances such as:
Being irresponsible
Making justifications for poor behavior
Experiment in drugs and alcohol
Just reading this makes me outraged! It is absolutely astonishing and downright offensive that the affluenza defense even exists!
Basically, to my understanding, this is saying that Ethan Couch should be let off the hook because he has been so predisposed to getting his way and being over-privileged that he just didn't know any better and has a tough time understanding why the rules apply to him…
Awwwwe, the poor little guy!
I want to see a case where a kid from a place like where I grew up is acquitted of murdering four people with a vehicle because of the "Section 8 Defense"- because he is so poor and ill-equipped to live. We make excuses and let the rich kid get away with multiple homicides because he was too rich NOT to try drugs, but the kids who grow up in drug-dealing neighborhoods should be held to higher standards?
Don't get me wrong- he was only 13 and should not spend the rest of his life in prison for something he can't comprehend, but if we are going to start argue in his defense it should not be on the grounds that he's just too spoiled and we have to let it slide.
Couch squandered his opportunity to avoid jail time and his probation was violated after a video of him playing an underage game of beer-pong surfaced online last December. Judge Salvant gave Couch's diabolical defense team two weeks to gather evidence for a possible reconsideration of his sentence, and he told Couch outright,
"You're not getting out of jail today."
This recent appearance marked the first time Ethan Couch was in an adult court since his case was transferred out of the juvenile system after he turned 19 earlier this week.
While the affluenza defense may be a pretty good indication Ethan Couch could use some treatment and therapy, most people still feel like some real-life repercussions for his completely unconscionable and ultimately lethal actions should be imposed. Some are just content to see him serving any time for what he has done. Two years may not do justice to the deaths of four innocent people, but it's a start and maybe it will teach Couch something.
Sometimes it takes something terrible to happen before people will make the choice that changes everything, but it doesn't have to be like that. If you or a loved one are struggling with substance abuse or addiction, please call toll free 1-800-951-6135.