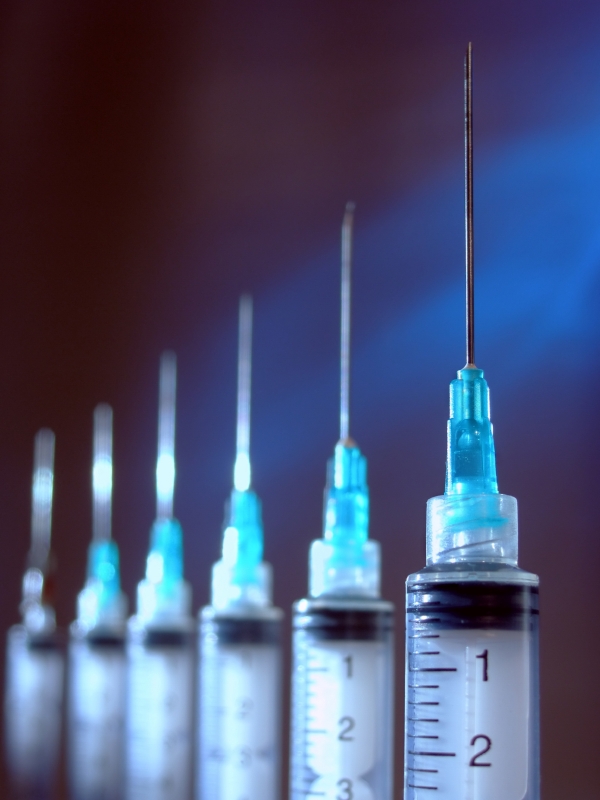 Author: Shernide Delva
The state of Florida's soaring rates of IV drug use and overdose deaths have made the idea of providing addicts access to a safe needle exchange program tolerable.  After years of deliberation, Gov. Rick Scott has signed off on a pilot program in Miami-Date County, run by the University of Miami, to establish a needle exchange program for addicts.
Looking at the track record that needle exchange programs have had in reducing rates of HIV/AIDS and Hepatitis prompted organizations like the Florida Medical Association to get behind the program. It also resulted in a Republican-led Congress to lift the ban on using federal money for such exchanges.
For now,Florida's program is just a pilot. The University of Miami won't be able to use state or local tax dollars to help get it up and running. However, in a written statement, Bill Piper, Senior Director of National Affairs for the Drug Policy Alliance, expressed optimism:
"Hopefully, this pilot syringe program is just the beginning of major changes in Florida," he wrote.
The program was introduced to the governor on March 2nd by the Florida House in response to the increasing HIV infections occurring in the South Florida communities. The goal is to allow drug addicts to exchange their dirty needles for free, clean needles and syringes.
The process to get this plan approved has been a long one. For four years, Sen. Oscar Braynon D-Miami sponsored the bill but was unable to get it through the House and Senate. Finally, after the statistics in South Florida show the increase in intravenous drugs use, they were able to get full support for the idea.
"It took a while for us to get people to understand what this program did," Braynon stated.
The rise in heroin use has exploded, and new cases of HIV/AIDS increase each year. In fact, Florida leads the nation in new cases of HIV/AIDS. Unfortunately, as infections have risen, county health departments have been shrinking under Gov. Rick Scott and the state's top health officer, Dr. John Armstrong policy to cut programs and employees at the Department of Health.
The HIV/AIDS epidemic is most severe in the Miami-Dade and Broward counties which have the highest rate of new infections per 100,000 residents of any area in the country, according to state and federal data. A study found that the cost of treating patients with bacterial infections as a result of dirty needles is close to 11.4 million a year.
The University of Miami plans to use a mobile unit to reach addicts and encourage them to replace dirty needles for clean ones. The effort will include helping people find drug treatment and counseling programs, as well. Since the university is responsible for finding money to pay for the program, there is no cost to state taxpayers. The university plans to fund the program through donations and grants.
Rep. Julio Gonzalez, a conservative Republican from Naples, who is an orthopedic surgeon, supports the idea of a mobile unit. Gonzales stated in a recent interview that an addict's world is "a very, very horrible place," and they are often unable to "leave that world to go someplace else to go get a needle to protect themselves."
"This is a very palpable, very real, very threatening disorder that threatens not only the lives of people that are affected but their families, their communities, our budget," he said.
He described in a recent interview, seeing patients so infected that they could not digest food and their veins were so damaged from their drug use that medical personnel were unable to find a vein.
While harm reduction is never the best solution, often it is a viable option to reduce the horrible effects drug addiction can have in a community. Still, if you are struggling, committing to a life of sobriety is the ideal option.  If you or someone you love is struggling with substance abuse or addiction, please call toll-free 1-800-951-6135.