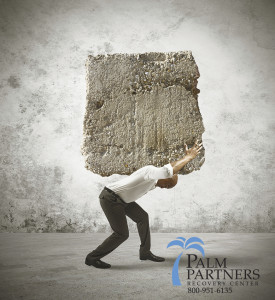 In a nutshell, someone with a martyr complex, also called martyr victim complex or martyr syndrome, is someone who cares for and helps others while sacrificing their own needs. They have a victim mentality that leads to feelings of helplessness. In extreme cases, they submit to abuse as a way of showing an abuser, through their suffering, that the abuser can change their ways. People with a martyr complex also use guilt-trips, nagging and other types of passive-aggressive strategies.
Someone with a martyr complex uses self-sacrifice and victimization as a way to avoid taking responsibility for their life. They generally are unhappy and feel unfulfilled because they deny their own needs for the sake of the needs of others.
Here's some more information on the martyr complex and how to overcome it.
1: Examine why you operate this way and be willing to change
Often times, someone with martyr syndrome had a parent who operated the same way. This parent probably lived for and through the child, meaning that their own happiness and fulfillment rested squarely on their child's shoulders. In order to please the parent, the child would have taken on the parents' needs and wants while sacrificing their own needs. And thus, the cycle begins.
If the child tried to assert their independence, the parent would see it as a betrayal, and resort to one of their techniques, such as guilt-tripping their child, "Is this how you treat me after all I have done for you?"
Another scenario that often leads to someone developing a martyr complex is the childhood experience of having to grow up too fast. For example, if there was an absent parent and the child had to assume the role of taking care of the household or taking care of their younger siblings.
2: Communicate
Stop expecting others to read your mind. And stop assuming you can read theirs. People with a martyr complex often expect – on some level – that others will recognize their so-called self-sacrificing and either return the favor or lavish them with praise. Martyrs seem to think they do everything for everyone else and get nothing in return. Speak up! It's your responsibility to say what's on your mind. If you have a request, make it; don't just expect it.
3: Set healthy boundaries
Another way to put it is to stop being a people-pleaser. Don't say 'yes' when you want to say 'no' it'll only cause you to hold resentments against others. It is possible to be both polite and respectful while declining someone's request. And, people will often respect you more if you stand up for yourself in this way.
4: Take responsibility
Whatever situation you find yourself in, you always have the power and responsibility over how you deal with your circumstances, regardless of the reasons why you're where you are. Ask yourself, "What's my part in this? How did I contribute to the problem?" Then ask yourself, "What can I do to make the situation better?"
For example, someone you live with constantly leaves dirty dishes in the sink. Rather than saying something about it, you finally cave and with a huff and a roll of the eyes you wash the dishes. This is total passive aggressive behavior, by the way. Now you have feelings of resentment towards the person and you've just enabled them to continue with this behavior. Instead, ask the person kindly to wash their dishes when they're through eating.
5: Take time to practice self-care
Give yourself permission to do some self-care. Make time for yourself every day to do something healing or fulfilling. Things like getting a pedicure, taking a bubble bath, going for a bike ride, writing in your journal (self-reflection), or meditating are ways of showing yourself some love because these activities serve to replenish you in one way or another. Making self-care a priority will recharge your batteries and help you to have more energy when dealing with others and in general.
If you or someone you love is struggling with substance abuse or addiction, please call toll-free 1-800-951-6135.