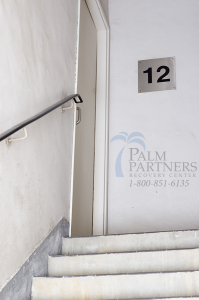 By Cheryl Steinberg
In light of the untimely, tragic death of comedian and actor Robin Williams, we thought it would be interesting to start a discussion about the 12 Steps and whether they can help or harm someone who struggles not only with addiction but depression or another mood disorder. And we thought it would be interesting to get some insight from people outside the rooms; that might lend some unbiased insight into 12 step fellowships.
So, here it is. Normies Weigh In: Are the 12 Steps Harmful for Some?
#1. Perpetuating Negative Stigma
Non-alcoholics who are aware of some of the vernacular common to us 'in the program' feel that, by calling others "normies" and "Earth People," we are reinforcing the idea that we are somehow different – but not just different – abnormal. Because when we call others 'normies' – the abbreviation for "normal" we are by default saying that we are not normal. Also, by calling others "Earth people," we are saying that we are somehow aliens on this planet. Now, in my personal experience, when I was in my active addiction, I wholeheartedly believed that I was an alien from another planet. But, now in recovery, it begs the question: Is using language that implies negative connotations only perpetuating the negative stigma that's attached to addiction?
#2. Admitting Powerlessness
I wonder, is admitting that you're powerless is always helpful, especially for those with depression? One normie said, "I think admitting to having a problem in general is the right first step, but to admit powerlessness is unhealthy… I think admitting powerlessness is more harmful because it doesn't help. Admitting that you want and need help is more useful after admittance." I think that this is such a powerful quote.
#3. Self-Deprecation
Some who have never read the 12 steps disagree that listing defects and shortcomings can motivate a person with depression. One non-alcoholic said, "I think listing positive qualities is better." She also mentioned that some of her family members benefited from AA, and added that her belief was that, if you care for and love others, it is only natural to support their decisions to quit drinking. Regardless of whether they're in AA or not.
#4. Prayer as a Solution to Mental Illness
Upon reading the 12 steps for the first time and then asked if she thought they could help someone with depression, one woman admitted, "I have never seen the steps [written] out before. Is it church? I do not think all [the] steps would help a depressed person. Seven to ten might be helpful to some people dealing with mental illness. Eight to ten would help the people around the mentally ill person and thus may bring closure and more support. But the rest I would personally find unnecessary, maybe even harmful for a person that is dealing with mental illness. Just believing in a higher power can't always fix things. Meds can be needed. And therapy to help get to the root of the problem."
In a past life, I worked as a social worker for a non-profit that served the homeless and low-income people of my city. I saw a lot of untreated substance abuse and mental illness on a daily basis. One of the other organizations in the town was a religious-based one that preached prayer as an answer to homelessness and mental illness. As someone who is dedicated to working for social change and a self-proclaimed realist, I don't see prayer and meditation as the solution to these issues. And as someone with both depression and a history of addiction, I supplement my recovery program with outside help: talk therapy and medication. I believe that these issues need major interventions, on a community- and even federal-level.
#5. AA is the Only Way
Another woman, a non-alcoholic, who wasn't particularly pro- or anti-AA said that, if AA didn't help, it "would be pretty depressing to go get help and it not work. I think people should research and be able to decide what they think is best. What works for some does not necessarily work for others. And then there's the whole religion aspect of it." Perhaps this is the sort of thing that leads people who are considered to be dual diagnosis to feel like the program just isn't working.
Mara Wilson, the child actress who worked alongside the late Robin Williams in Mrs. Doubtfire wrote: "To focus on someone's pain instead of their accomplishments is an insult to them." I think this is such a profound statement.
There are many different ways to recover from alcoholism and addiction. It's important to find what way or ways fit you best on your journey of healing and recovery. Palm Partners Recovery Center is a holistic treatment approach that incorporates several different modalities of therapy and introduces clients to the many different avenues to recovery, including but not limited to 12 Step philosophy. If you or someone you know is struggling with substance abuse or addiction, please call an Addiction Specialist today at 1-800-951-6135.