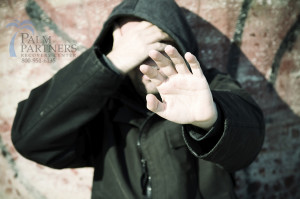 Stigma is an ugly thing, simply put it is just a negative stereotype. Defined as a mark of disgrace to be associated with specific circumstance, quality, or individuals a stigma is just another way that addicts and are put into a category and assumed to all be the same. The prejudice against addicts and alcoholics is not only created by those on the outside looking in, but is often recycled by addicts in recovery themselves. People in recovery sometimes support these stigmas by labeling each other or themselves, by judging each other, or by putting unfair expectations on one another. All these things are issues we as a recovery community must do our best to recognize and reconsider. Here are 5 ways recovering addicts contribute to the addiction stigma.
Calling ourselves Junkies, Scumbags, Etc.
This is probably one of the simplest ways that we as addicts contribute to the addiction stigma, and it is something many of us are guilty of. I know I personally have used this kind of language to describe myself to other addicts, or even jokingly called my friends in recovery by names like 'junkie'. It is not always meant to be hurtful or destructive, and in some ways we use these terms to identify with our fellows. But even though we may use these terms with the best of intentions, it is still contributing to the negative perception of addiction.
At the same time by calling our friends and fellow addicts 'crack-heads' or 'dope-fiends' we are labeling them as a group to a name that has a negative image attached to it. Subconsciously these words produce the ugly mental picture so commonly shown in the media of what a drug addict is, and often times this is so far from the truth. People may hear that word n think of someone homeless, dirty or violent while the individual is actually none of those things.
Although we may do this to try and relate to each other and the newcomer, or take the power or sting out of these words by defying the expectations surrounding them, we are still feeding into the negative image we now have, and promoting the names for others to describe us as such.
Looking down on other addicts…
Being in recovery and being judgmental of other addicts also feeds into the stigma of addiction because it continues to ridicule the individual who is sick, and treats addiction like a the defining characteristic instead of a disease. Yes, there are similarities and there is a common problem, but treating addicts who are either still using or new to recovery like they are less than just supports the idea that addicts are bad people.
Now if you know that you have been a thief in addiction, and you know others have too, it is OK to be cautious of your belongings. However, to be overly suspicious and/or accusing of an addict as a thief is only compounding onto the stereotype that EVERY addict is a thief, with no exception. When we start to promote the idea that every single addict is the same and did all the same things we welcome being considered guilty by association in all areas.
"Right" or "Wrong" Recovery
Now as addicts we know that there is a great deal of work that has to go into long lasting sobriety. Recovery is a program of action and personal development, which we later use to create new coping skills, relationships, and possibilities. But one way the stigma of addiction is added to by addicts is the dispute over the 'right' or 'wrong' ways to recover.
Now personally I work a 12 Step program. There are all types of programs out there to choose from and the one I chose has worked miracles in my life. That being said, the literature itself states that there is no monopoly on recovery. No one method is the 'cure all' and we as addicts should not take it upon ourselves to decide if the program of another individual is the right program for them.
Trying to label others as doing the 'right' or 'wrong' recovery can contribute to the stigma of addicts by making those outside of recovery see it as a group of self-righteous and demanding ex-addicts. Sure there are those who would debate that, or would stress that if there is things 'right' or 'wrong' about someone's recovery they should be aware, but there are also those who are very clear on the fact that most fellowships do not have RULES, instead they have SUGGESTIONS.
Refusing to work a program…
Some in recovery just flat out refuse to work a program. This can also contribute to the stigma of addiction because if a person is dry, or 'white knuckling' their sobriety then it makes some people believe in the idea that all recovering addicts are miserable.
People who refuse to work a program may not all be miserable. But if you have what I have, and you're the type of real deal addict or alcoholic I've become familiar with, you have to work some kind of program or you will have a miserable sobriety.
This can hurt the image others have on recovering addicts or alcoholics because then they will believe there is no hope for these people to be free and happy from the grips of their illness. Some will only see that addicts are degenerate and hopeless people whether they are using or not, and this is especially harmful to the person who needs recovery, but sees no point because of this stigma.
Rejecting addicts who relapse…
Relapse is not part of recovery– that is to say it is not a requirement. But relapse happens sometimes, and for some of us it is just part of the journey. I'm never surprised anymore when someone relapses, because if they have what I have it isn't a miracle when they use or drink, it's a miracle every day that they don't. Thankfully many never do.
That being said, when we ridicule and reject the addict or alcoholic who relapses, we are just putting more stocking into the stereotypes against us. We feed into the idea that addiction is more of a choice than a disease by coming down on each other or pushing someone aside when they relapse. Relapse is a characteristic of the disease of addiction, it is not necessary, but sometimes it shows up.
We feed into the stigma of addiction as recovering addicts when we ostracize the addict who has gone back out, because it promotes the idea that the addict who uses is below us or less deserving, that an addict should be outcast, even by his own! This is a terrible injustice. We should always have our hand out, trying to help the addict or alcoholic who still suffers. Those who stay sober are no better than the addict who relapses. We need to help one another, because we are in this together.
Not every addict or alcoholic has the same experience, and not every addict or alcoholic needs to hit the same bottoms or even remotely the same life-style other than their drug use or alcohol addiction. No matter where you are from or what you have done, if you are an addict or alcoholic you are suffering from a deadly disease, and there is help out there for you. If you or someone you love is struggling with substance abuse or addiction, please call toll-free 1-800-951-6135