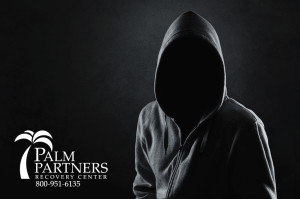 The truth is sometimes much more simple than the stigma. But one must wonder when will the veil be lifted, and the prospect of drug-dealers, criminals and addiction not be limited to specific people, places and social backgrounds. It has been proven time and time again that the stereotypes we usually see in the media or in our own expectations are not reliable and often dangerous because it blinds us to the real ugly side of suburbia, politics, and today's drug culture.
Stigma and Stereotypes in Social Media
One example of stereotypes actively working in the community that is publicly being exposed, and to an extent ignored, is the case of Kenneth Lewis who is an assistant state attorney for Orange and Osceola County as part of the Florida prosecutor's office. Mr. Lewis has been stirring up a lot of stigma and controversy of his own regarding social media posts that included him referring to drug addicts as "crack hoes" and suggesting that Supreme Court Justice Sonia Sotomayor was appointed only due to affirmative action.
Lewis admitted to writing a Facebook post on May 11 that said:
"Happy Mother's Day to all the crack hoes out there. It's never too late to turn it around, tie your tubes, clean up your life and make a difference to someone out there that deserves a better mother."
He apologized for the posts including the one saying: "Reason enough why no country should ever engage in the practice of Affirmative Action again. This could be the result. Where would she be if she didn't hit the quota lottery? Here's a hint: 'Would you like to supersize that sir?" accompanied a picture of Sotomayor.
While these statements feed into the negative stigmas of drug addiction being exclusive to poor people and bad areas, as well as racial undertones, Lewis' superiors have not punished him on the basis he does have a freedom of speech that his office has no right to police. But maybe what makes this worse is that despite the public outcry both controversial posts remain active on Lewis' Facebook page.
So while he has issued a few fleeting words of apology, he has yet to be penalized in any form for the outstanding remarks he made, and again this instance gives power to the stigma that only poor people, terrible mothers, and 'crack hoes' are addicts, and that specific races only get their jobs through affirmative action. Lewis said he hoped his posts would be "inspirational", because we all know nothing inspires an impoverished minority like stigma!
Drug Dealers in Suburbia
Then there is the case of young Caucasian drug-dealers from the suburbs. One particular case that comes to mind is that of Owen Merton Barber IV,  Daniel Petrole Jr., and Justin Michael Wolfe.Who in their early 20's were jet-setting to Hawaii or Atlantic City to buy $200,000 townhouses with money earned building a drug empire in rich schools and "nice, safe" neighborhoods which went completely unquestioned by their families until it was too late. Eventually, Barber murdered Petrole, allegedly at the request of Wolfe. DEA agent Frank Chellino stated on of the boys accused seemed "well-mannered" and "stable." No one suspected a thing. These same kinds of descriptions were given to the other boys involved. This noteworthy drug enterprise was run by former soccer-playing little leaguers who society admires as upstanding citizens and all-American boys.
All these young men were portrayed in the media as educated boys 'gone bad'. The issue of crime in stories like this becomes a human interest piece riddled with "how could this happen?" and "what were they going through?" questions. The public is encouraged to identify with the suspects and murderers who come from rich white areas, and they are characterized by stories of charity, family, and religion to induce sympathy and recognition, but when this story plays out with the typical 'poor person' or minority individual it is not a 'good kid gone bad' it's more like a 'bad kid gone worse'.
An associate of the boys under investigation explained,
"American society doesn't want to face the fact that white kids deal and use drugs. They simply can't look in my face and see that a nice-looking white kid is selling drugs to their kids, because that would mean that their kids could do this too. The fact is we do sell drugs to their kids, in their rich neighborhoods and in their rich schools."
Statistically Speaking
Whites are 66% of 18-25 year olds, 70% of young drug users.
Blacks are 13.5% of18-25 year olds, 13% of young drug users.
Hispanics are nearly 15% of 18-25 year olds, 12% of young drug users.
According to the Justice Department, drug users tend to buy from same-race dealers. So when you do the math nearly 3/4 of users who are white would primarily rely on white dealers, not the Jamaicans or Dominicans of popular imagery.
Ultimately while society often suspects that drug-dealers and drug addicts all fall into the stereotypes of poor, degenerate, 'crack hoes', or minority individuals, the truth is the majority of drug dealers in America are not what you would suspect to see on a cop show, and even the addicts are not always what you would guess from the movies. Anyone these days can be a suspect. Not just the usual suspects. The description should be expanded, and the 'boy next door' who has drug money in his closet and is dating the DEA director's daughter (actual FACT from the story mentioned above) should not be underestimated.
The real truth of the matter is that your typical drug user is NOT the impoverished minority. It is NOT the welfare queen. It is young, white, suburban males. Yet, all too often, we act like these cases are the exception, not the norm.
Addiction has no social barriers. It is an equal opportunity disease. And the substance used DOES NOT MATTER. For too long, we've deemed certain substances "acceptable" to abuse while others are "unacceptable." It's okay, we seem to say, to drink excessively, but marijuana's different. Cocaine is upscale; crack is whack. Prescription pills are understandable, but only "real" addicts use heroin.
We're focused on the symptoms, not the problem. We're saying one type of substance abuse is "better" or "different" than another. That this addiction is different than that addiction. We're qualifying, and we're getting lost. The disease is the same. The substance is merely the symptom. No one wants to be an addict when they grow up. Let's break down the stigma, and let's start talking about the solution. #nomoreshame
If you or someone you love is struggling with substance abuse or addiction, please call toll-free 1-800-951-6135