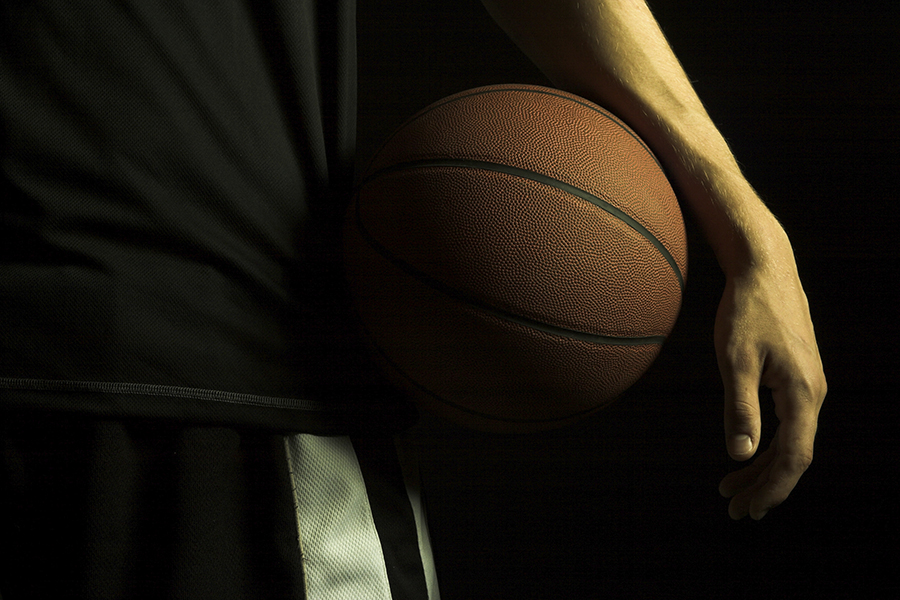 Author: Justin Mckibben
Ball is life. You may have heard this said once or twice, especially if you know any hardcore athletes or fitness fanatics who have a healthy appetite for sports. Staying active is a huge part of staying happy for some people, and it gives them an outlet for their passions, so it is no surprise that there is a group of people who are using sports to help them battle with their addictions. More specifically, these guys are using basketball to overcome their adversities. It seems for some, ball truly does mean life. Because what this group is doing is helping save lives.
Rebound for Life
Byron Thompson, founded this new athletic rehabilitation program "Rebound" years ago in Milwaukee to help himself in a battle with his alcohol addiction. Thompson has said,
"Absolutely. It definitely saved my life,"
"It's a starting over. So I had to start over and it's helping other guys to start over and just realize that people are out using substances and not living the way they were born to live,"
Rebound has been designed as an outlet for men who are working through a substance abuse program, regardless of whether it is voluntarily or court mandated, and it uses basketball as a more exciting and exhilarating way to bring people together who may not normally meet.
But it is not all fun and games. Building an emphasis on the discussion of strategies for overcoming addiction through group meetings is what has been so vital to the success of this outreach program. Thompson went on to say,
"We're not just gonna roll out the basketballs. We're going to get together and we're going to talk about issues. We're going to help each other out. If somebody needs a ride, if somebody needs a job, if somebody needs housing, we're going to help each other. We've had guys that don't even play basketball just come for the meeting part because that's the community. That's where we network. That's where we meet people who have done it before,"
So while some may hear the idea initially and think that it's a group just trying to white-knuckle it by burning off aggression on the court, it is more than just exercise and diversion. Rebound is about bringing men together for a common goal while also providing a means by which some men can work off some energy and feel closer to others through team activities.
Success Stories
The Rebound program has done a lot for the people in the community. Ryan Perez had played basketball and football at Greendale High School, but his biggest struggles came after going to college at UW-Oshkosh when he began to fight an uphill battle with addiction to pain medication and then heroin. Perez shared some of his own experience, stating:
"There came a point in my addiction where there was, it was kind of like life didn't mean anything anymore. I guess maybe I did think about (ending my life). I needed to find a new way. I didn't know how to until I asked for help and that was one of the biggest things. I never wanted to ask for help,"
So many men and women across the country can relate. Too many addicts never get the help they need because they never ask for it. Be it out of fear, denial or just not knowing the help is there, too many people don't get the opportunity. But once Perez finally got help, he found that Rebound had so much to offer him, and Perez has been sober for going on 3 years, and he wants to help other men do the same.
Patrick Reilly is a placement director and recovery coach for SALS Recovery Houses & Coaching in Waukesha who talked about his own experience with addiction, and said that Rebound has supported so many different people.
"Addiction doesn't discriminate. If you look out on the court — there's old, young, black, white, gay, straight — it doesn't really matter. Addiction touches everyone,"
Thompson runs the Rebound program on Milwaukee's East Side, and Reilly is the director of the Rebound West in Waukesha. Both of these ball-players believe the pre-game meetings are a must, and insist that a lot can get done in that 15 minutes between shooting hoops. Reilly is happy to have found a purpose in life, and said:
"It's not uncommon to have a guy with 24 years of sobriety sitting with a guy who has 24 hours. If we can get those two talking, it was worth it that night. It means everything."
It is incredible how many men can be brought together for a few hours to play a game that they love, and talk about the changes in their lives. It almost sounds like a 12 step meeting, but with a lot more running and sweating. These men seem to have a strong fellowship, and hold each other accountable while still challenging each other on and off the court. For those who are in the midst of addiction, Reilly has this message:
"I promise you, I promise you, it gets better. There is hope. It can be done. You can start over and you can enjoy life without substances. There's help in Milwaukee. Just pick up the phone,"
"It really does work, and there is fun to have — even at a place of desperate time. Really — reach out for help. There are programs like this all over,"
So if you aren't sure what kind of recovery you can have once you have stepped away from drugs or alcohol, keep in mind there are groups out there that run at a different pace. Some challenge one another to pursue all types of passions, be it art or athletics. Rebound uses basketball to box-out addiction and score some serious points for team sobriety.
Recovery can mean finding a new love and new motivation for the things you once loved, or being inspired to try new things that add energy and excitement to your new life. But before you can run laps around the court you have to take that first step away from drugs and alcohol and towards a solution, and that begins with getting help. If you or someone you love is struggling with substance abuse or addiction, please call toll-free 1-800-951-6135