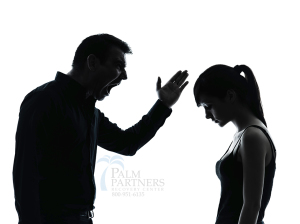 Author: Justin Mckibben
The families and friends of addicts and alcoholics suffer a great deal of devastation, and they experience a great deal of fear and hopelessness when their loved one is abusing drugs and alcohol and unwilling to seek treatment for their addiction. There are many opinions and different stories suggesting different results for families and friends who wonder if they should try and force a loved one to go to rehab for drugs or alcohol. Is it right to make them get help? Is it effective to push them to make the decision? Will they resent me for it, or will they see it is necessary when I give them no other choice?
All of these questions are fair questions, and again I will say that depending on who you ask you might get different answers. Some families insist that they never would have been able to convince their loved one to go to treatment until they dragged them kicking and screaming, while others would suggest that individuals who have no choice will simply bide their time until they can be free to use or drink again, without actually taking their recovery seriously. So let us look at some of the elements involved.
The Law of Forced Treatment
One factor people often forget but one that must be taken into consideration is that forcing someone into treatment, especially dependent on age, may not even be an option depending on where you live. Each state has different laws that outline the steps that can be taken towards getting a loved one into drug or alcohol rehab or even therapy. In many places, involuntary treatment is considered a violation of civil liberties, and the only way for the addict or alcoholic to reach recovery is for them to seek help on their own.
There have been some state legislations put into effect in attempt to regulate and enforce treatment for involuntary addicts. Some of these cases include:
The case of Addington vs. Texas– a trial that has made it more difficult for families to seek forced rehab, after an abundance of involuntary admissions in the 1960's.
The Florida Marchman Act– to aid families in getting their loved ones substance abuse treatment who refuse to seek voluntary help, the Florida Marchman act is a piece of legislation put forth to assist in involuntary commitment to treatment. This does require some assessment and the individual does have to meet certain standards in order to qualify for this kind of action.
So before trying to force someone into treatment, be aware of the laws in your area and how they protect you rights, and the rights of your loved one.
Specific Elements for Situations
The next important part of considering whether or not to try and force a loved on into treatment is examining your personal situation and the state of the individual to try and determine if it would even be effective. Every addict and alcoholic has a different experience, and often times a different attitude toward treatment, so it is important to evaluate what this specific situation calls for.
Some elements of each situation to consider include:
Can they admit to addiction, or even talk about it?
Forcing rehab on an addict who is openly admitting to having a problem and speaking with you about it will probably not be necessary given the correct approach to the situation. Instead, try to sit down and discuss honestly and open their substance abuse, and offer to help them with treatment.
Would an intervention help?
Seeking the guidance and expertise of an intervention specialist can also curb the need to 'force' someone into rehab. These are professionals who are trained counselors and psychologists, that specialize in helping you and your family confront the person struggling with addiction and convince them to get help, without pushing them too far.
Is 'Tough Love' the only way?
Resentment and anger can crop up for those who are forced to go to rehab. People who do not want help or refuse to believe they need it may purposefully act out or become defiant with their treatment process because they feel as if they are manipulated. Some people think that 'tough love' is the only way to make someone change, but actually 'tough love' can be hurtful and even dangerously counter-productive when pushed too far. This should always be the last resort.
Will it Work without Willingness?
Here is the bigger question that a lot of people are curious about. Will rehab work if the person is not willing to change? If your loved one refuses to admit that they have a problem, or if they are just too defiant that they do not have any desire or willingness to work towards rehabilitation will treatment be effective? Even this side of the argument has differences of opinions and some relate their own experiences differently.
It should be noted that if you force a loved one into treatment, it will be an uphill struggle. Treatment for substance abuse and addiction is a battle all its own, so when someone is fighting against treatment and they feel trapped or blackmailed into going, then truly accomplishing anything is difficult to achieve. Someone who refuses to appreciate or get involved in their program will be unable to really walk away from it with anything.
On the other hand, if someone is put into the position where they have no choice but to be involved, they may eventually come around. They may learn new things about drugs and alcohol and the disease of addiction that opens their eyes to the reality of their affliction, and inspires them with a health fear or new hope to change. Personally, I know I had no intentions of getting clean and sober, I was just taking a vacation out of pure desperation. One of my favorite sayings is that recovery is not for people who want it, or for people who need it, but for people who DO IT. Once given the opportunity had presented itself to take some action and I did so, everything changed, but I did need some degree of willingness to take that first step. Forced treatment should be very well thought out, if done at all. Though it is not typically the best method because it is not as effective, it may be necessary if someone is constantly putting themselves or others in danger.
Being combative can corrupt any possibility of healing, but detoxification may provide a window of clarity. Self-awareness is the best way. Consider using 'power' and not 'force'. By empowering you loved one with support, education, and giving them options and trust may give them much needed inspiration to make the change themselves. The best outcome of rehab comes when the addict or alcoholic has an open mind and perspective, so it can be out with the old and in with the new free and empowered life. If you or someone you love is struggling with substance abuse or addiction, please call toll-free 1-800-951-6135