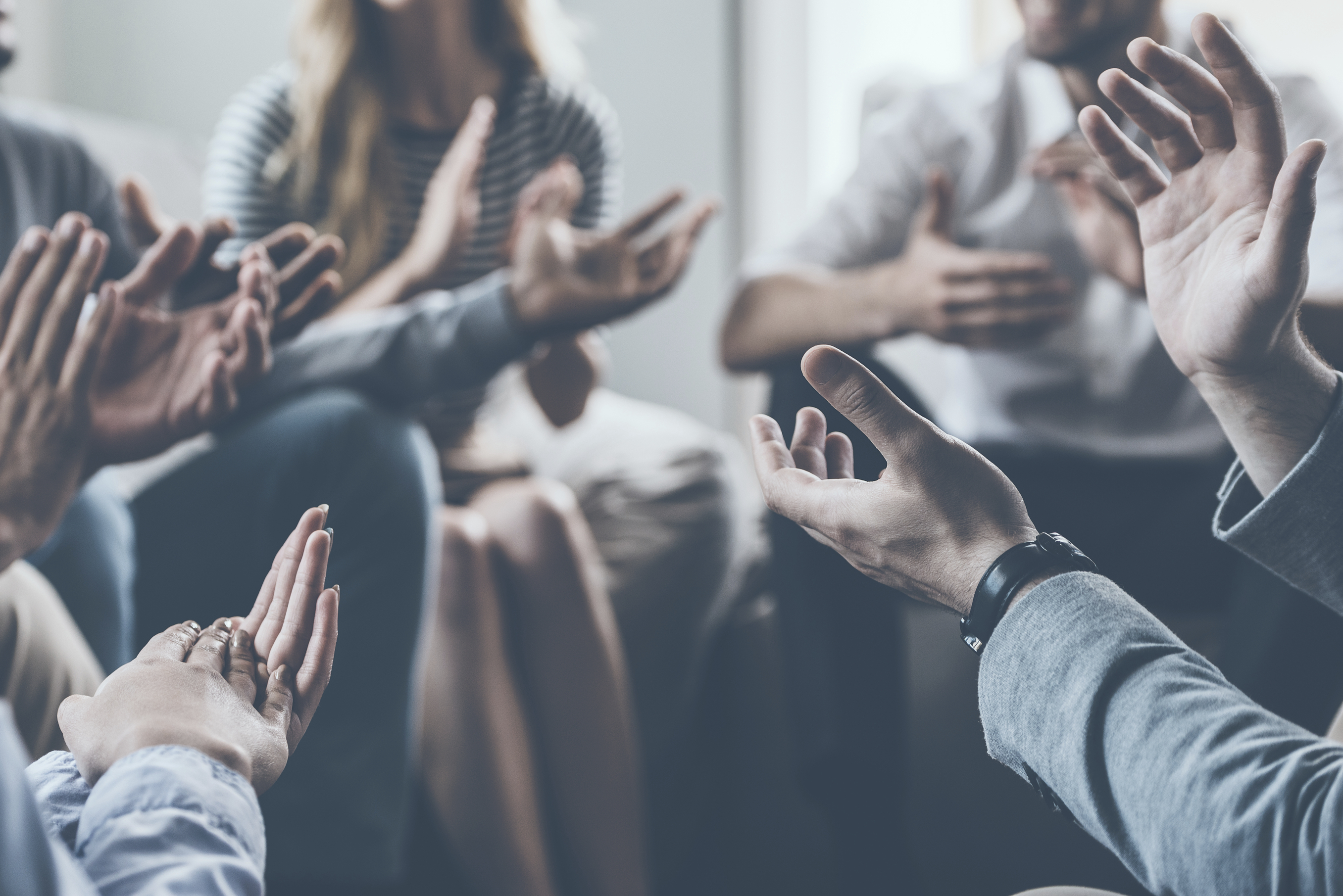 Author: Justin Mckibben
First thing is first- I whole-heartedly admit that I'm about as close to perfect as I am to finding a million dollars in Spanish doubloons… on Mars. I have no business being judgmental… yet, here we are! Not to say I judge everyone (out loud), but it is a natural inclination as a breathing person to form opinions based on assumptions. When it comes to clichés in recovery, I am especially picky.
It's weird though, because even saying that clichés drive me crazy, I cannot in good conscience suggest that I myself do not use them. Some are just too catchy to pass up for that 'right place, right time' moment. Sometimes I cringe even after I say it, or preface it with "as much as I hate clichés…" in some lame attempt to sound more original than the last person I heard say it.
Needless to say, clichés in the rooms of 12 Step Fellowships of recovery are so popular because they make so much sense. Curse you logic! Metaphors and idioms are a useful tool of language, and in recovery our clichés can drive home a life-or-death ideal with subtle and subliminal accuracy.
So, as much as I hate to admit I like them, here are my 4 favorite recovery clichés.
"Not matter where I go, there I am"
This one seems pretty obvious, and the first time I heard it I didn't understand. Still, coming out of a fog of drugs and drinking I thought, "thanks, Confucius!"
However, the longer I looked at it in early recovery the sentence made a lot more sense. I had spent a lot of time in active addiction trying to change my circumstances and outcomes by changing my surroundings. I tried different people, places and parties but found the same demoralization every single time. But I cannot out-run my problems! I have to let them teach my about myself and change from there.
It was in recovery when I started facing my personal flaws and patterns of destructive behavior that I realized it wasn't about a location or other people. I discovered that it meant if I could not change my mind, I would only understand the world from an alcoholic perspective. No matter what place I'm in physically, I am still me and that is what I have to develop for my life to be any better.
"Everyone got the manual for life but me"
This is probably the one that I related to most in early recovery. Despite not having spent much time in the rooms, as soon as I heard this it made sense. My whole life had felt like a misinformed trial run. Any minute I was expecting a director to step in and call a cut to let me start over with a better script.
When I heard it at a 12 Step meeting I was instantly relieved to know I was not the only one who lived like that. It was an incredible catharsis to finally be given the gift of knowing I wasn't the only one who has next to nothing figured out!
Thankfully, knowing this gave me some freedom to allow myself some mistakes while figuring out sobriety, and life.
"Comparing my insides to your outsides"
I actually have a lot of love for this one. It goes hand in hand with the last one on the list, but I like to single this aspect out an elaborate on it. When I was early in recovery I was constantly focused on the way people appeared to be. I didn't put any energy into trying to understand what they may be going through or what they had to overcome to get there. I essentially assumed that anyone who had cleaned up nice was feeling good all the time.
This kind of thinking puts us in a position to be relentlessly critical of our own growth. We try to compare the struggles we are going through to someone who may look like they have their life together. It's easy to think all these healthy and happy people could never understand your pain if you don't even consider their insides too.
After a few years I know that even when someone looks pristine, they can be on the verge of falling to pieces. I've seen that guy. I've even been that guy. Sometimes I still am that guy. Recovery continues to teach me the book truly can't be judged by the cover. If you won't bother to skim the story, don't make a synopsis.
"The first step is the only step you have to do 100%"
The first step can draw a line in the sand that the sense of self isn't willing to cross. There is so much ego, fear and stigma in the way people are afraid to find out what it means to stand on the other side.  Admitting to being an alcoholic/addict frightens some because it means they have to commit to an image they don't fully understand. That goes hand in hand with the second part of step one- admitting that life has become unmanageable.
I love this cliché because of the undeniable truth behind it. It lets me know I may fall short with other tasks when working the 12 steps. In recovery, I may try honestly and thoroughly to rid myself of character defects or resentments, but if I fail to do so perfectly am I doomed? This cliché tells me no.
As long as I am willing to admit that I am who I am; that once I start drinking or using I cannot stop; that running my life on my rules of ego, fear and self-will run riot will not serve my sobriety… I have an opportunity for a better life. As long as I keep in mind that there is work to be done, I have a chance to do the work. This cliché tells me that even when I forget my other responsibilities, if I can remember this first step I have hope. I fall short all the time. Luckily, I was given the perspective that I'm allowed to.
So when I judge you for using every cliché in the "recycled insight" catalog, we both have to accept that we aren't perfect anyway.
The 12 Steps are a guideline for how to live life as a better person. It's about being a positive contribution and growing as an individual. In these fellowships we hear clichés, and many of them are like everything else in 12 Step Fellowships- taught from experience. For many, part of the experience begins with effective treatment. If you or someone you love is struggling from substance abuse or addiction, we're here to help, 24/7.