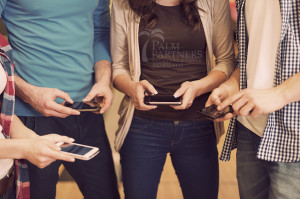 Author: Justin Mckibben
The word compulsion is a noun, and the definition of compulsion has three main categories:
The act of compelling; constraint; coercion.
The state or condition of being compelled.
A strong, usually irresistible impulse to perform an act, especially one that is irrational or contrary to one's will
So In short form, compulsions are the things that we feel most compelled, or that we feel are most necessary, to do in order to keep on an even keel. Our compulsions can be simple rituals that we develop over time that are healthy patterns, or they can become obsessive and harmful habits.
So here we are going to discuss some of the 6 most common compulsions of people in recovery, because it is safe to say that we as addicts and alcoholics are pretty good at creating harmful habits and getting ourselves stuck in a loop of dependence on a questionable practice.
Chain-smoking
Drugs and alcohol typically go hand-in-hand with smoking cigarettes. Many people in recovery know that when drinking and using drug a decent majority get used to smoking more. Some people who are not smokers will pick up smoking just to replace the habitual behavior, but either way it is common that addicts and alcoholics smoke more when they stop using drugs and alcohol, especially in early recovery.
Now with the invention of electronic cigarettes it seems people are making a slight shift, but despite the popularity and the debated 'health benefits' of switching to electronic cigarettes there is still a fair amount of individuals in recovery who make a habit of using their gadgets too frequently, and it becomes a compulsion to use it everywhere at all times because it currently is more acceptable.
Eating
A lot of us addicts and alcoholics don't eat much when we are using and drinking excessively. I know I was personally on a very strict diet of drugs and liquor for a long time, with brief moments of actual food included. So when we start taking steps toward recovery in treatment, or even outside of treatment in sobriety we become more and more indulgent in our appetite for food.
While this can be a positive thing when we are nourishing ourselves for the first time in a long time when eating healthy, we can also do serious damage by binge-eating or just creating patterns focused around especially unhealthy foods.
Eating compulsion can become especially dangerous for addicts and alcoholics while struggling with self-image and self-control because we run the risk of developing an actual eating-disorder. In recovery it is important that we know the necessity of moderation with a common compulsive behavior like eating.
Collecting
A pretty common compulsion, especially for people with OCD (obsessive compulsive disorder) is to start up massive collections. These collections can be material objects, significant memories, or even people. In recovery people can quickly start up collections compulsively to try and fill some kind of emptiness of time and energy in their day to day, or just because they believe adding these things will add value to their new life without drugs or alcohol.
Collecting relationships is not necessarily a bad thing as long as these a genuine connections, but when people begin to view other people as objects in their collection it puts a gap between real human connection and just self-seeking surface- friendships.
Hoarding can become a problem too because as we take on too much material possessions to fill our lives, someone in recovery could easily waste time and energy focused on objects that they have no real use for other than to sustain their urges.
Energy Drinks
Energy drinks can be something that are useful once in a while, maybe. But they do come with plenty of their own health risks. Some energy drinks are more harmful than others, but drinking energy drinks at an alarming rate is pretty common in recovery as a compulsion we almost completely overlook.
Energy drinks in many ways will substitute how people used to drink alcohol once they are in recovery. This change is often subconscious and people do not realize the way they are making the exchange. But if you pay close enough attention, energy drinks are consumed on a massive scale when sober people are out and about, not to mention throughout the day when they are trying to stay active and awake.
This compulsion creates its own brand of dependence, and some have debated that energy drinks and even coffee should be considered mind and mood altering substances that are not to be taken lightly.
Fitness
The compulsion to work out and be fit beyond belief is also pretty relevant for people in recovery. Once people take a step away from the drugs and alcohol and start noticing the changes and the state of their physical well-being, they may also become much more conscious of their appearance and athleticism.
Now while being fit and taking care of you is important, the compulsive side of this behavior to become excessive and obsessive in exercise and dieting can cause problems as well. Putting far too much focus on appearance and performance of the body is dangerous and often disastrous if there is no focus put into the mind and spirit. This is why holistic styles of treatment are great because they help set a tone for continued balance with mind, body, and spirit through growth in recovery.
Social Media
Social media gets a lot of a bad rep, and this is not going to help its case too much, so I'll just say that it is incredible the tools we have today as far as smart phones and Facebook and Twitter and every other amazing way we are able to digitally transmit information and communicate through art and music and culture like never before. This new age has ushered in so awesome stuff as far as the availability to find, educate, and connect with each other.
That being said, people in recovery have to be careful when it comes to ANY compulsion, and social media is no different. Even 'normal' people become drawn into hours of drama and speculation and away from their lives when they can't help but obsessively check their Facebook account, or can't stop taking photos of everything (in my case- myself) for social media.
As awesome as social media is, when it becomes a compulsion, like it does with so many of us without even noticing, it can start to interfere with life on the larger scale. So next time you go to update your status or tweet about your evening, be sure your taking care of your real life encounters and relationships.
 Some habits we pick up are almost as harmful to our health and relationships as the drugs and alcohol we put down in recovery. It is up to us to make sure we apply our principles and awareness to the things we still partake in and the aspects of our life we put focus on. Addiction and compulsion go hand in hand, so we need to make sure we are working toward the right direction. If you or someone you love is struggling with substance abuse or addiction, please call toll-free 1-800-951-6135