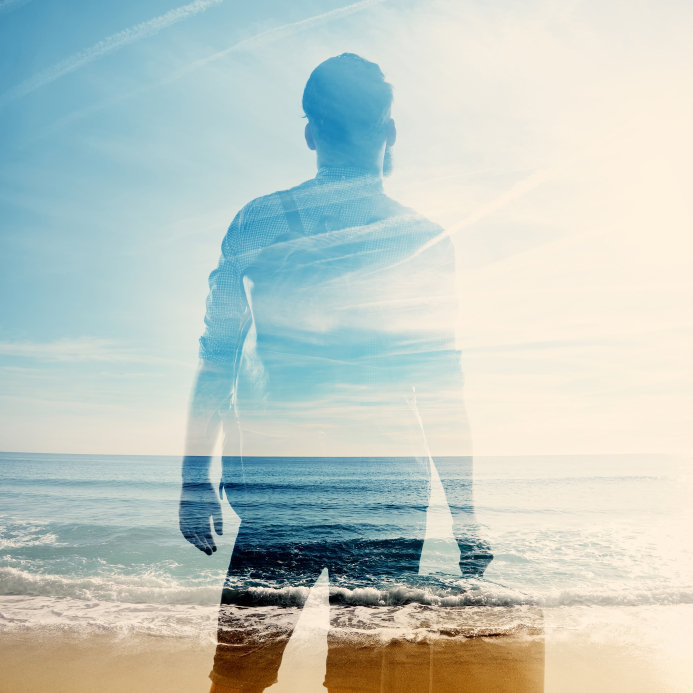 Author: Justin Mckibben
In life there are plenty of insecurities to match every extremity of unique personalities, and any of us can devise a copious collection of excuses as to why we don't achieve the goals we set for ourselves. For those of us in recovery from drugs or alcohol, we are typically experienced in creating stories of negative self-talk that gives us a way out of working on ourselves and the ambitions we set for our futures.
In life we set intentions, and it is important to believe in our capacity to fulfill them. While drugs or alcohol may have held you back with a corrosive life-style, when you get clean and sober it is essential to believe in your dreams in recovery- how else could you live a life beyond your wildest dreams?
Here are 6 reasons to believe in your dreams in recovery.
Because it's YOUR dream
Number one comes with a tone of responsibility to set the tone, because after all- it is YOUR dream, and if you don't believe in it, no one is going to believe in it for you. It is your responsibility to make that dream happen, and in recovery taking responsibility for your own life is a huge part of the process.
Our dreams for ourselves are so unique with passion and creativity that we are the only ones able to make them real; only you can make it yours.
Because addicts and alcoholics are ambitious
I don't know about you, but I have never met an addict or alcoholic (or living human being for that matter) who didn't possess some level of ambition. Addicts and alcoholics are very ambitious people; even though while using we may not have been ambitious about the right things. We often make things work for us in some of the direst circumstances and we sacrifice for what we want- THAT is ambition.
In recovery that ambition can be utilized toward the things that actually matter to us. When you believe in your dreams in recovery it will add meaning to your life and make your efforts mean even more to you.
Your dream shapes your future
After-all, our future is a product of our actions and how we play into our roles we have assigned for ourselves in life. Our behaviors are based on our belief systems. Our dreams are what the future is made of and history shows us that. Every invention or innovation was once a dream; every artwork and relationship.
In recovery we may live one day at a time, but we are allowed to have hope for our future. Believing in your dreams in recovery means knowing that we have the opportunity to help create a future better than the life we've known, for us and others.
A dream can save your life
In recovery from drugs or alcohol, we see that we are in a life-or-death fight that could all depend at some point on how we justify fighting in the first place. A dream give us purpose, and when days seem darkest we can look toward the dream like a light at the end of the tunnel… we may not be there yet, but if you believe in your dreams in recovery you can give yourself a reason to keep fighting.
So many people are too lost in thoughts of hopelessness and futility, the addict is no stranger to this feeling and often times it feeds our addiction. Having a purpose and a course of action can align us with faith again.
You deserve your dreams
Despite what a life of drugs and alcohol leads to; despite the person you may have to become in order to sustain and rationalize the kind of pain and suffering you feel or cause, you deserve your dreams! Every human being has the potential to offer something incredible and irreplaceable to the world.
To believe in your dreams in recovery you are reinforcing the new idea of the person you want to be. Believing in your dreams and knowing you deserve them helps nurture the character of the individual and cultivates the principles of who you strive to be.
And if you don't feel like you deserve them, you can tell yourself you do or you can start developing yourself into the version of you that could deserve them.
It's an amazing feeling to achieve a dream
In my own experience, when you look at yourself in active addiction you can see that you used drugs or drank alcohol because you liked the effect it produced; you liked the way it made you feel… or sometimes not feel at all. What greater feeling could there possibly be than having dreams in recovery that are imprinted on your heart… and then having them come true?!
The best thing any human being can possibly do for themselves is live into their intentions and passions in life. Knowing that what you do is meaningful and cathartic while making a contribution to the love and life of the world is the expression of your dream. No substance on this plane of existence could ever surpass the  joy of making your own dream come true.
Overall, success in recovery depends on you and how you choose to define it. How do you define your dreams and how do you see yourself working towards them in recovery? Do not let anything stop you from having a dream. Maybe your dream right now is just to get your life back. If you or someone you love is struggling with substance abuse or addiction, please call toll-free 1-800-951-6135.