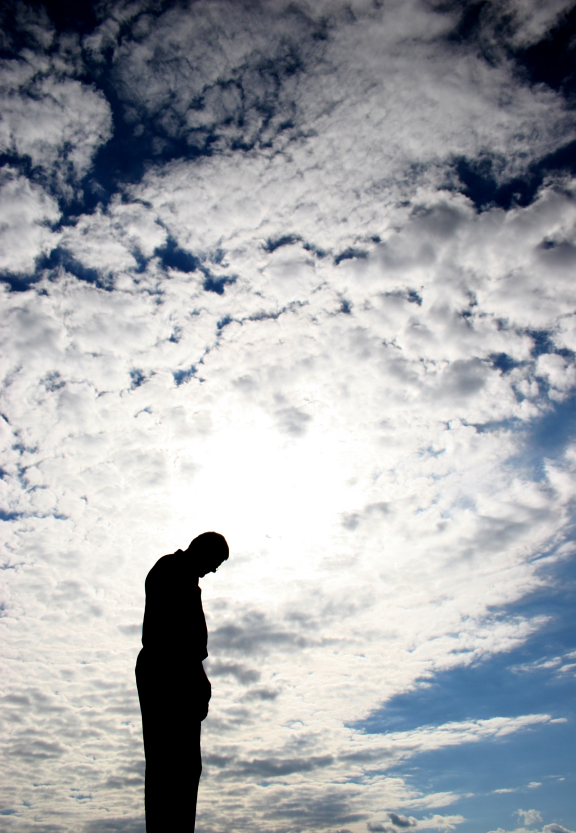 Author: Shernide Delva
Insecurity is a very common feeling in recovery. To be insecure means you are unsure and full of doubts about the future.  It means you are worried about being unable to handle the challenges that will come your way.
A person in recovery with insecurity may perceive themselves to be at risk of a relapse. Unfortunately, it is true that the rate of relapsing after recovery is very high. You may have friends or family that have returned to their addiction after recovery and feel insecure that you will not be able to achieve sobriety on your own.
The reality is that many people who attempt to give up an addiction will fail.  Even after months or years in sobriety, many will return to their self-destructive behavior. Studies suggest that approximately half of all individuals who try to get sober return to heavy use and many overdose.  The good news is that staying sober is under your control and it is up to you whether you succeed or fail.
Reasons for Feeling Insecure
Insecurity stem from a wide variety of experiences. Insecurity may come from childhood, past traumas, recent experiences of failure or rejection, loneliness, social anxiety, negative beliefs, perfectionism, or having a critical parent or partner. Insecurity may be the reason you fell into substance abuse in the first place, and furthermore, insecurity could be the reason why you are struggling to stay sober after recovery. Overall, insecurity plays a role in every aspect of our life when we try to take risk or overcome a challenge.
There are a number of reasons for why people can feel insecure in their recovery. Here are three more common reasons:
Seeing Other People Relapse: Seeing other people relapse can play a huge role in your insecurity. When people in recovery hear about statistics surrounding relapses, it can be a cause of worried. Even more concerning is seeing people you love and respect in recovery relapse. It can come as quite a shock to see someone who has strong sobriety return to substance abuse.
Another harmful source of insecurity is thinking about your past attempts to achieve sobriety that were unsuccessful. Perhaps, you believe that since you failed before, it is inevitable that you will not succeed this time. Learning to let go of these insecurities and learning how to overcome them will help increase your chance of a successful recovery.
Low Self-Esteem: Another reason for insecurity is low self-esteem. Self-esteem plays a huge role in recovery and life in general. Low self-esteem could mean that you feel that you do not "deserve" to feel happy, or you do not deserve to be in recovery. These feelings could stem from a childhood experience or from past traumas. It may be a good idea to use therapy to overcome these feelings of low self-esteem. You may wonder if you even deserve a life free from an addiction. Remember that you do deserve to free from substance abuse and these are just fears that are challenging your opportunity to live a full life around the family and friends who love you.
Denial of Addiction: After months, even years in recovery, another reason for insecurity is denial. During recovery, you may begin to feel that you are "cured" and can go back to a life using substances in moderation. Many in recovery believe if they can achieve sobriety for "x amount of time", it means you can return to those substances and be fine. In recovery, you may challenge the ideas of staying sober and feel insecure about the tools you are using in recovery. Talking about these issues with a counselor, a sponsor, or a friend in recovery can help you understand how addiction is not something that goes away and must be continually worked on.
How to Become Secure in Your Recovery
Overall, insecurity plays a huge role in whether or not you are able to succeed in recovery. The good news is that you can control your insecurity and be successful. There are many things that you can do to be more secure in your recovery such as:
Do not base your chances of sobriety on other people or statistics. Your sobriety is based by your own actions, not statistics.
Trust yourself: Your past does not determine your future. Do not base you chances of recovery on past failures.
Stick with the winners. Spend time with positive people who have aspirations,  so you feel more positive about your own future.
Keep a journal. Writing can be an excellent healing tool. Keep a gratitude journal to remind yourself what you are grateful for or write about your personal experiences and feelings so you can look back on them. Plus, it can be a great tool to read your journal to others who are struggling with issues you have overcome.
Complement Yourself. Remind yourself of your strides and achievements. Sometimes we focus too much on what we have not accomplished. Instead, focus on all that you have achieved and gained in your sobriety.
Find a Higher Power: If you do a 12 step fellowship, you may be familiar with the idea of finding a higher power. Finding a higher power has been very beneficial for those in recovery. Gaining a spiritual path may be the best way to give your life some direction.
Overall, success in recovery depends on you and only you. Do not let insecurity get in the way of your success. Get help for your addiction now. If you or someone you love is struggling with substance abuse or addiction, please call toll-free 1-800-951-6135.