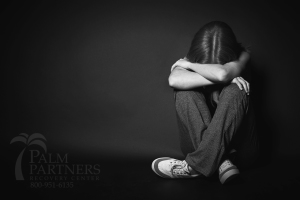 By Cheryl Steinberg
When you've been to drug and alcohol rehab 4, 5, 7, even 10 times, you might think your situation is hopeless; that you'll never "get it." It certainly might seem that way but that's just not the truth.
You often hear people in the rooms of recovery say they were a "hopeless dope-fiend," and that now they are a "dope-less hope fiend." It might get a little old but, it's a really powerful statement, especially for people who have tried to get clean and sober many times only to relapse again.
If you think you're destined to be caught up in your addiction the rest of your life, you need to keep on reading.
My experience has been that the most powerful people in 'the rooms' are those who were the most 'hopeless' of all in their active addiction: the street prostitutes, the ones in-and-out of jail or even prison, the homeless ones, the ones who had been to treatment over and over again. Any of these sound like you? Well, listen up, because these same drug addicts are just as capable of getting – and staying – clean and sober as anyone else.
Treating Addiction: Is anyone hopeless?
It's fine if you don't believe me. Just take these next examples into consideration.
There's the current national drug czar, Michael Botticelli, who is a high-ranking government official – and a recovering alcoholic. Botticelli, in his active addiction, caused a drunken driving accident and subsequently did jail time.
Then there's the ever-popular, larger-than-life celebrity we know and love: Robert Downey, Jr. Iron Man, himself, who was perhaps most hopeless of all. In his active addiction, RDJ was in and out of jail on drug-related offenses. One time, just hours after he was charged with one drug offense – possession of cocaine and heroin – the actor was arrested on a new narcotics charge when a neighbor found him passed out in her child's bed, being under the influence of heroin.
Are you a fan of Orange Is The New Black (OITNB)? Well, one of the main characters is played by Natasha Lyonne, a brilliant actress and recovering heroin addict. In the show, Lyonne's character is also in recovery from heroin and has a scar in the middle of her chest as a testament to the days of her active addiction. The story goes that, as an IV heroin user, the character had contracted a serious infection of the heart, related to her drug use, and for which she needed open heart surgery. This is not mere fiction, Lyonne's scar is real, and so is her story.
In the past, Lyonne was arrested for driving under the influence of alcohol, and on a separate occasion was charged of criminal mischief, harassment, and trespassing.
Today, Lyonne is a successful actress and an inspiration to others in recovery.
Multiple Treatment Stays Not an Indication of Failure
Just because you have been to rehab more than once – even more than 10 times – it doesn't mean that you're destined to fail. In fact, research shows that treatment in cumulative, meaning that you simply don't lose what you've learned and experienced in your past treatment programs and stints in recovery; it all adds up.
I heard a really good metaphor for this the other day. Say you eat an apple. You experience the taste and texture of this delicious, juicy apple. No one can take that experience away from you. You ate that apple and you experienced your experience. After eating the apple, it's broken down by your body's processes and its nutrients enter your bloodstream and then are absorbed by the cells in your body. You can't undo this process. The apple is now a part of you, on a cellular level. That's what going to rehab and having some time in sobriety is like – it's always with you as your past experience. You can add to it and draw upon it at any time.
It's up to you. You are not hopeless nor are you helpless.
They say that recovery isn't for those who want it; it's not even for those who need it. It's for those who do the work.
Are you seeking treatment for substance abuse or addiction? Have you been in treatment before but feel like you've failed because you can't seem to stay sober or clean? There are treatment centers whose approach is different from the rest. Call toll-free 1-800-951-6135 today to speak directly with an Addiction Specialist who can tell you about our program. We offer holistic treatments as well as spiritual nourishment to supplement your addiction treatment. These include cutting-edge techniques and technologies combined with tried-and-true methods of therapy. You are not alone. Help is available.