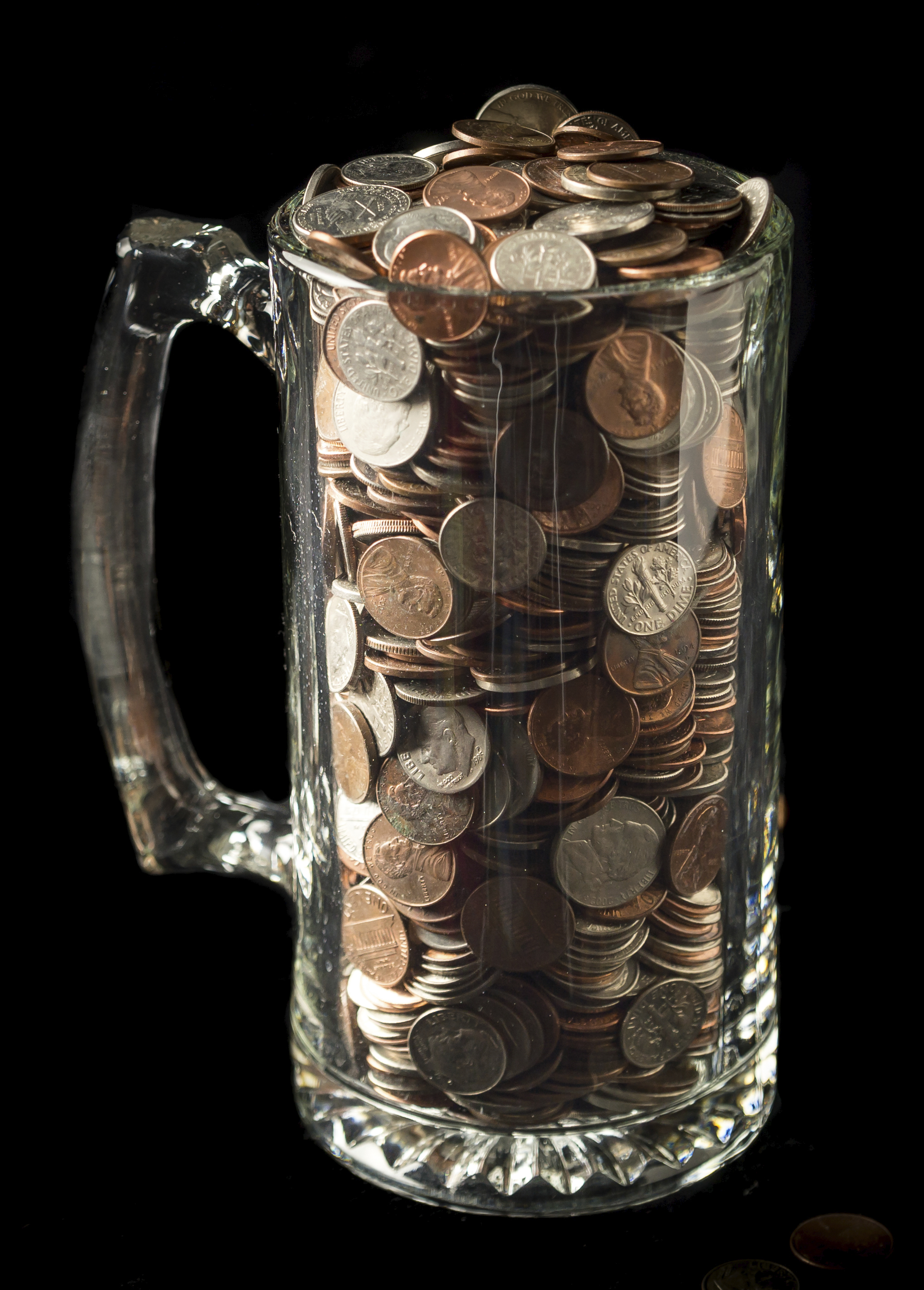 Author: Justin Mckibben
A great man once said 'cash rules everything around me,' someone else once said 'money is the root of all evil,' and regardless of how you look at it, financial stability and security is essential for most people in the world today. We worry about how to pay the bills, we balance our check books and weigh in on politics concerning the value of the dollar and the status of our deficit. Almost every idea and initiative we have as a nation comes with a big discussion over the price-tag attached to it.
So it is not surprise that there is a relative interest in what mental health issues and addiction are costing us as a country. We have new programs being introduced and mass amounts of funding going to combating drug abuse and other mental health disorders in more effective ways, so we should take notice of the cost alcohol abuse alone is having.
It seems when we put alcohol abuse and addiction in the context of money, maybe we will get some more people's attention.
Alcohol Abuse on the Economy
According to a new study released by the Centers for Disease Control and Prevention (CDC) excessive alcohol abuse continues to be a devastating drain on the economy in America, and that price has inflated for some time now. Most of these costs were due to a number of elements introduced by an increase in excessive drinking, including:
Reduced workplace productivity
Cost of treating people for health problems caused by excessive drinking
Of these costs 2 out of every 5 dollars spent of, which came out to over an estimated $100 billion, were paid by governments! So financially the government pays for about half of the problem out of pocket.
Back in 2006 excessive drinking cost the U.S. $223.5 billion, or $1.90 per drink
In 2010 excessive drinking cost the U.S. $249 billion, which averages out to $2.05 per drink
Robert Brewer, M.D., M.S.P.H., head of CDC's Alcohol Program and one of the study's authors stated:
"The increase in the costs of excessive drinking from 2006 to 2010 is concerning, particularly given the severe economic recession that occurred during these years. Effective prevention strategies can reduce excessive drinking and related costs in states and communities, but they are under used."
Binge drinking is another huge issue involved in the price of alcohol abuse in America. Binge drinking is commonly defined as:
Drinking 5 or more drinks on one occasion for men
4 or more drinks on one occasion for women
Under this definition and with the estimates of costs, binge drinking was responsible 77% of the costs created by alcohol abuse! Excessive alcohol consumption is said to be accountable for an average of 88,000 deaths annually, including 1 in 10 deaths among working-age Americans between the ages of 20 and 64.
Trying to Keep Track
Alcohol abuse has been a burden on the economy for years, and the costs we are examining here are only based on the 2010 cost estimates, 5 years old at this point, which were determined from changes in the occurrence of alcohol-related problems and the cost of paying for them since 2006.
Excessive alcohol abuse cost states and the District of Columbia a median of $3.5 billion in 2010
In North Dakota excessive alcohol abuse cost $488 million
In California alcohol abuse cost $35 billion
Washington D.C. had the highest cost per person at $1,526, compared to the national average of $807 per person
New Mexico had the highest cost per drink at $2.77 per drink, compared to the national average of $2.05 per drink
Taking that into consideration, the researchers believe the expenses and conclusions of this study still underestimates the blow to our nation's budget from excessive drinking because information on alcohol is often underreported or unavailable, and the study did not include other costs created from alcohol abuse, such as the financial repercussions of harms attributed to alcohol related incidences.
So when we look at this big picture, alcohol abuse and alcoholism are racking up a major tab in our countries coin. As a nation we are doling out billions upon billions of government expenses to keep address issues related to alcohol abuse, and with numbers like these it is scary to even predict what the receipts for the last 5 years will look like.
Alcohol abuse and alcohol addiction are part of a terrible and fatal illness that claims millions up billions of lives. People are dying every day from alcoholism, and many more keep on suffering with no idea how to get the help they need. But there is help, and with real help from professionals like the Palm Partners recovery plan there is real change. If you or someone you love is struggling with substance abuse or addiction, please call toll-free 1-800-951-6135