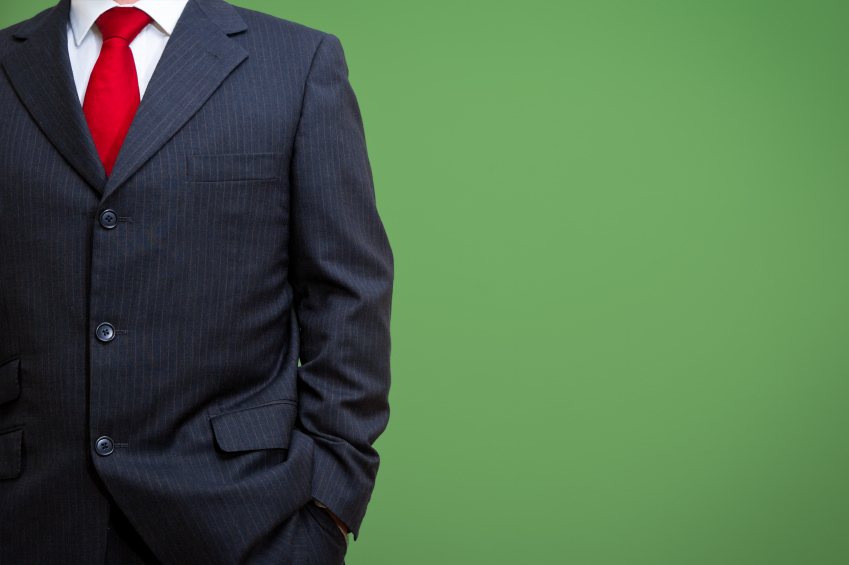 Author: Justin Mckibben
If you're asking me, which no one was but I'll say it anyway, John Oliver is THE MAN! I have always been a big fan of this style of current political news-eque comedy shows, such as the infamous Daily Show with former host John Stewart. These entertainers are actually some pretty smart people, and they make a lot of sense in how they poke fun of the nonsense of the world with satire and parodies of current affairs and failed policies, while driving home some serious points about injustice and a need for consciousness in the current climate of our culture.
These kinds of shows expose us to the ridiculously backwards practices of politics, and prove that in many cases the truth is stranger than fiction.
John Oliver is one of the best in this business in my opinion, because he is strikingly well-informed and intelligent with his arguments and examinations of a vast variety of issues concerning Americans today, and on Last Week Tonight this past Sunday he jumped into another highly controversial but increasingly important issue relevant to our society today- mental health.
With mental health disorders and addiction being such a huge issue facing the nation, this is a conversation we desperately need to have.
The Stigma
The first thing John Oliver talked about was the language we use in America to discuss mental illness, especially with it being such a touchy topic, and how stigma dominates the language in ways we don't always notice is right under our noses. He shows a clip where Dr. Harold Schwartz, Chief Psychiatrist at Hartford Hospital when Schwartz notes that stigma is a very huge issue with mental health and it is directly connected to the words we use to describe the mentally ill.
Oliver points out how even on television our 'TV doctor personalities' use some language that is full of demeaning and offensively stigmatic words to label mentally ill people. Oliver shows a clip of Dr. Oz using the words "normal or nuts" to describe behaviors, and another clip showing Dr. Phil saying to someone,
"Completely insane people go outside, suck on a rock and bark at the moon"
Seriously? Is that your official diagnosis, Dr. Phil?
This kind of blatantly offensive comment is just the example of how mental illness is made light of or even made fun of in the media, which counter-productively takes away from the efforts to inform people about the realities of mental health disorders.
Violence in the Media
John Oliver then goes to point out how annoyed he was that it seems the only time mental health is taken seriously in the media and discussed is in the aftermath of a mass shooting, especially since millions of people suffer from severe mental illnesses every year. He states:
"The aftermath of a mass shooting might actually be the worst time to talk about mental health because for the record, the vast majority of mentally ill people are nonviolent and the vast majority of gun violence is committed by non-mentally-ill people. In fact, mentally ill people are far likelier to be the victims of violence rather than the perpetrators."
This goes on to highlight the point that to only discuss mental health disorders when something like the recent tragedy in Oregon happens is devastatingly misleading, and that in fact statistically:
2013- estimated 43.8 million adults in America had a mental health disorder
Estimated 10.0 million suffer from a serious mental health disorder each year
This shows that the population struggling with mental health disorders has been grossly misrepresented in the media. Oliver stated:
"That's almost as many people as live in Greece, and most of us know a lot more about Greece than we do about our mental health system."
So pushing the mental health conversation to the front only when there is some violent attack and making it about mental health and not gun control or anything else is misrepresenting the problem and the people that face it.
History of Treatment
In the 1960's Oliver noted President John F. Kennedy signing legislation to eliminate the use of custodial asylums and replace them with therapeutic mental health centers, but yet in modern day America 55 years later our mental health care system is broken.
A few years ago the report by AP found that,
"…nearly 125,000 young and middle-aged adults with serious mental illness lived in U.S. nursing homes…"
An even more horrific reality was something referred to as 'greyhound therapy' in some states where Oliver reported facilities would discharge severely ill patients too soon, and then supply them with a one-way bus ticket out of town, literally shipping an untreated person with a mental health disorder off to be someone else's concern.
But still, it gets worse.
Oliver shows a report on screen citing the National Alliance on Mental Illness, Treatment Advocacy Center that states that 2 million mentally ill people in America go to state and federal prisons every year!
That is 10 times the amount of people in actual psychiatric treatment who have a mental health disorder locked up in an overcrowded and exhausted prison system! Our answer thus far has been using the criminal justice system to treat the mentally ill, and it has been extremely expensive and ineffective for the problem as a whole.
New Plans
In the episode, there are also some more effective and positive methods pointed out as well, including crisis intervention branches of law enforcement and assertive community treatment programs in many states that are losing funding even though statistically they essentially pay for themselves, with many designed for many different levels of mental health disorders.
Many of these programs have a great potential to make a huge difference, especially in changing the face of mental health disorders and the stigma in the public eye, while innovating the way it is treated in America.
Oliver closed this segment of the show with a powerful statement in which he called out politicians by showing footage of several GOP presidential candidates talking about the need to improve mental health care since the terrible incident in Oregon, to which his response was pretty spot-on:
"Fine — do it then. Because if we're going to constantly use mentally ill people to dodge conversations about gun control, then the very least we owe them is a f—— plan."
He's absolutely right, it's time for more solutions and less stereotyping and scapegoating!
Substance abuse and addiction are commonly considered an extension of the world of mental health disorders, and with the opiate epidemic in America reaching sky-scraping heights and the reoccurring topic of mental health disorders being brought to the attention of the media, it would seem like John Oliver is trying to help us see a lot of enormous problems with an issue far too many people don't fully comprehend.
Stigma holds us back from growing, violence and misrepresenting the issue does a great injustice to progress, and proper and effective treatment must become a priority if things are ever to change.
The right treatment can save lives, and if someone is willing to seek out the help they need, there are always people ready to help. If you or someone you love is struggling, please call toll-free 1-800-951-6135