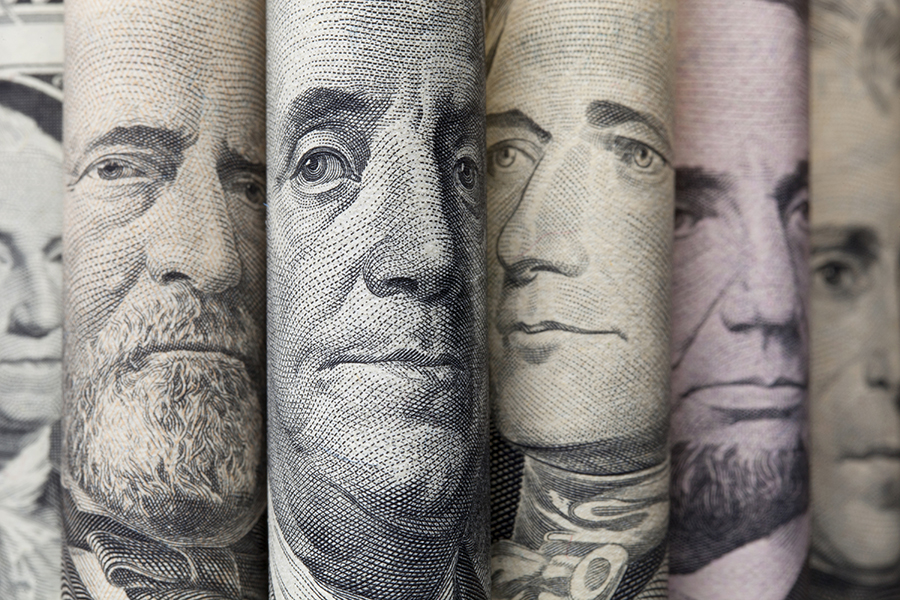 Author: Justin Mckibben
I want to talk about an announcement truly significant as a deviation from the United States' decades long War on Drugs, which has time and time again been referred to as a failed endeavor of epic proportions.
The president himself has questioned the efficiency of several policies, the nation seems divided at times, and now may have taken a drastic shift in general opinion on how to best handle the mounting drug issue in America.
So when House lawmakers voted Tuesday to strip $23 million from the budget of a besieged Drug Enforcement Administration (DEA) in favor of committing those funds toward a new agenda focused on awareness and intervention rather than aggressive pursuit and prosecution, it was an enormous alteration. Let me clarify, the House of Representatives chose to take money from the DEA and put that money toward other programs, so how is this changing the game?
Moving the Moneys
The money which once coursed through the veins of a forceful and antagonistic DEA strategy will now be transfused into the heart of the nation's community initiatives. Some of the outlets the cash-flow will now be diverted to include:
Community outreach programs
Fighting police abuse
Ending the DEA's controversial bulk data collection programs
Lawmakers took to a simplistic voice-voting system, and the 'I''s had it! A tally of 4 amendments were approved for the fiscal year 2016 Commerce, Justice and Science appropriations bill that would cut into the DEA's deep pockets.
The outcome isn't as surprising to some, as the DEA has been catching a lot of heat lately for a number of scandals, including:
AllegedDEA-linked killings in Honduras in 2012
Allegations of using National Security Agency resources to spy on U.S. citizens and thencovering it up
Secretly trackingbillions of Americans' international phone calls without warrants for decades and the using confidential informants
Not to mention the huge "sex-party" scandal that was gaining a lot of media attention, this was also said to be organized and funded using federal tax-payer dollars to purchase prostitutes.
New Amendments
Amendment 1
Democratic Representative Joaquin Castro from Texas offered the first amendment moving $10 million from the agency's salaries and expenses to the Department of Justice's body camera program. Castro said,
"These additional resources will help increase law enforcement accountability, mend police-community relations, and improve the safety of cities and towns across America,"
In light of all the recent tragedies and controversies surrounding police shootings and accusations of police brutality, many suggest this shows that politics are moving in a direction of trying to acknowledge the issue and address the problem.
Amendment 2
Tennessee Democratic Representative Steve Cohen moved for $4 million from the DEA budget to be used to increase funding for rape testing kits. On the House floor, Representative Cohen described trauma imposed upon victims of rape as
"compounded when they know that they're assailants roam free and critical evidence remains untested."
At face value this is another awesome ideal, promoting the decision to not only acknowledge but to address rape culture in America, and raise awareness while fighting to properly identify and imprison those committing such horrendous crimes.
Amendment 3
A Democrat from California, Representative Ted Lieu offered an amendment that would allocate a whopping $9 million, taking directly from the DEA's cannabis reduction and eradication program and assign the money toward initiatives aimed at helping victims of:
Domestic abuse
Child abuse
Sexual assault
Lieu stated in an interview:
"We need to focus our resources where they are actually needed: standing up for children who have been victims of abuse and assault, not spending taxpayer dollars on going after people who grow marijuana plants in states that have legalized marijuana,"
The man does have a very good point. Especially considering thus far the federal government for the most part seems to be taking a hands-off approach with state marijuana laws, and in support of the idea that fighting drug abuse addiction starts at home with proper education and support for traumatized youths who are speculated to be at an elevated risk of using harmful substances.
Amendment 4
Finally the 4th amendment on the list came from Representative Jared Polis, the Democrat from Colorado. This measure was designed to prevent the DEA and Department of Justice (DOJ) from using federal funds to engage in bulk collection of Americans' communications records.
But wait… there's MORE! The day after these 4 amendments were approved lawmakers also passed a number of other amendments to the same funding bill aimed at stunting DOJ's and DEA's ability to interfere with state-legal medical marijuana and industrial hemp operations. With legal marijuana quickly gaining ground, the amount of money it would cost to keep going with back and forth battles over these arrests would undoubtly drain the bankroll.
What isn't surprising… the DEA declined to comment on the amendment votes.
So with all this money being taken away from procedures and policies that have been scrutinized as invasive and ineffective to ultimately be handed over to programs fashioned to distribute tax-payer money toward helping address public health and community issues, one can only wonder if this is one of the immense deviations we have been waiting for that would take us off the beaten path of drug wars and spy-games, leading us to a more socially conscious and forward-moving society.
Some may fear taking money from the DEA is taking the muscle out of the fight against the overdose epidemic, and this has yet to be proven true or false. I personally believe that the future of our country begins with our families and our communities, and that no real permanent change to these persistent problems can be obtained without resilience and support in our homes, and without compassion in our hearts, which is what these programs seem to be aimed at accomplishing.
The War on Drugs is changing, and the nation is turning toward more progressive and positive changes, and that includes offering more treatment for drug addiction. There is always light at the end of the tunnel, and this week it may have just got a little brighter for everyone. If you or someone you love is struggling with substance abuse or addiction, please call toll-free 1-800-951-6135