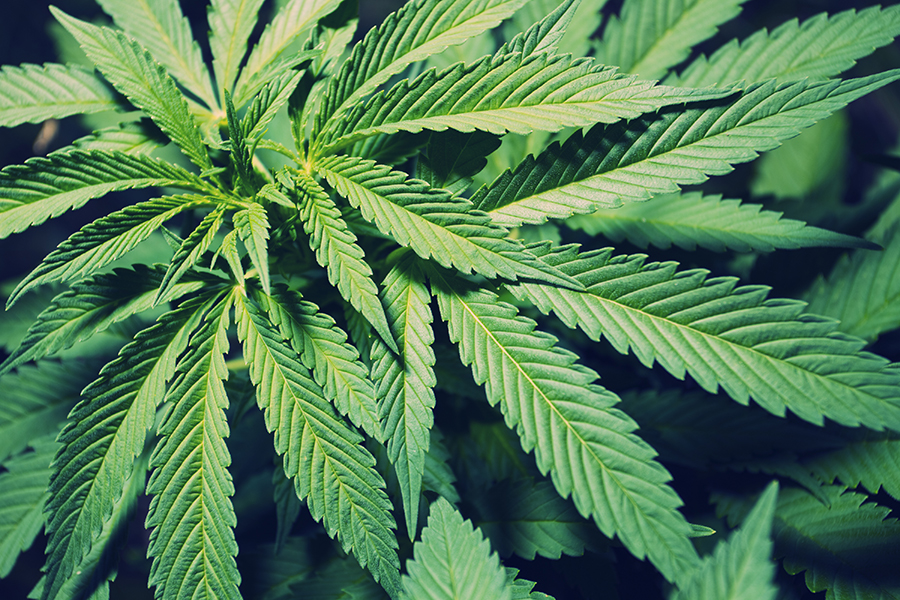 Author: Justin Mckibben
November 2014 was a big month for the marijuana reform movement with midterm election that set the tone for the reshaping of pot policies in America. A handful of states took the opportunity to push for legislation allowing recreational marijuana use, and others saw their voters getting closer and closer to putting similar laws into action. Now it is starting to look as if 2016 could be a big year for pot policy reform as well, especially since according to recent survey results being released the majority of voters in three crucial swing states support legalizing marijuana, a point that could put the issue on the table in the next presidential election.
Reform Reminder
So far marijuana reform has taken some pretty big leaps and bounds when it comes to legalization. Oregon, Alaska and Washington, D.C. passed legislation that would legalize recreational use of marijuana, along with possession for anyone 21 and over, and even allowing individuals to grow marijuana themselves.
Other states such as Indiana are still pushing for medical marijuana reform, and the new U.S. Surgeon General Vivek Murthy recently gave an interview with a television news program during which he openly expressed his support for the medical marijuana movement.
The American Academy of Pediatrics (AAP) has also suggested reclassifying marijuana to a Schedule II drug so that research on the medicinal benefits of cannabis could be researched. Marijuana is currently a Schedule I drug, making it prohibited from being used for medical research. So with all this reform, is it possible that marijuana will soon be rescheduled, and then maybe re-evaluated by more states for its usefulness?
Recent Survey Says
The Quinnipiac University Swing State Poll was released this week by Quinnipiac University, and it shows voters at a 5-1 margin in support of pot policy reform.
55% of voters in Florida
52% of voters in Ohio
51% of voters in Pennsylvania
Those are the voters in favor of allowing adults to legally possess small amounts of marijuana for personal use, and that is just on the recreational side of the argument. Support for medical marijuana was even higher. In those same states the support for marijuana to be used for medical purpose is:
84% of voters in Florida
84% of voters in Ohio
88% of voters in Pennsylvania
Strangely enough, while this is a great deal of support for passing laws allowing the use of marijuana, not too many of the citizens polled said they would be using.
17% of Florida voters say they "definitely" or "probably" would use it
81% of Florida voters say they "probably" or "definitely" would not use it
14% of Ohio voters say they "definitely" or "probably would use it
84% of Ohio voters say "definitely" or "probably" not use it
15% of Pennsylvania voters say they are likely to try
83% of Pennsylvania voters say no
Some people are already ahead of the game on this one. Florida and Pennsylvania both already have pending bills to legalize marijuana in the upcoming year, and in Ohio the Ohio Rights Group (ORG) is an organization that is trying to get marijuana legalized in Ohio that has currently gathered over one hundred thousand signatures for a petition to get marijuana legalization on the ballot for next year. However the cause needs 385,000 to get it on the Ohio ballot.
What is so important about these states? Well again we are wondering what weight this topic will have on the next presidential election, and because since 1960 no candidate has won the presidential race without taking at least two of these three states.
Drug Climate Change
So far it doesn't seem like the weed wars are quite yet over, but marijuana reform doesn't seem to be going away anytime soon either. Medical marijuana is now legal in 23 states, recreational marijuana is legal in 3, and both are legal in Washington, D.C.
Democratic Presidential frontrunner Hillary Clinton was previously opposed to marijuana legalization, but has changed her tune in recent years. She has said in the last year,
"I'm a big believer in acquiring evidence. And I think we should see what kind of results we get, both from medical marijuana and from recreational marijuana before we make any far-reaching conclusions."
Other surveys have shown that more than 58% of Americans want the consumption of the drug legalized and many activists feel, and marijuana activists expect a huge turnout of young people at the polls, and with nearly 70% of 18- to 29-year-old Americans in support of the legalization of marijuana. So while some are worried about Hillary's conviction and commitment to the marijuana cause, they have faith in the American people showing up in support of legalization.
So with the possibility of big change coming, and the distant hint that some think marijuana will be legal on a national level, what does that mean to the men and women who still suffer from addiction and drug abuse? Does that mean more temptation, or could it possibly mean less stigma for drug users and more access to drug treatment? Only time will tell it seems.
A drug is a drug. Marijuana is a drug, and alcohol is a drug. Legal or not, they have the ability to impact lives in a way that creates unhealthy habits and can ultimately grow into more serious and life-threatening addictions. But no matter what the drug, there is help. If you or someone you love is struggling with substance abuse or addiction, please call toll-free 1-800-951-6135