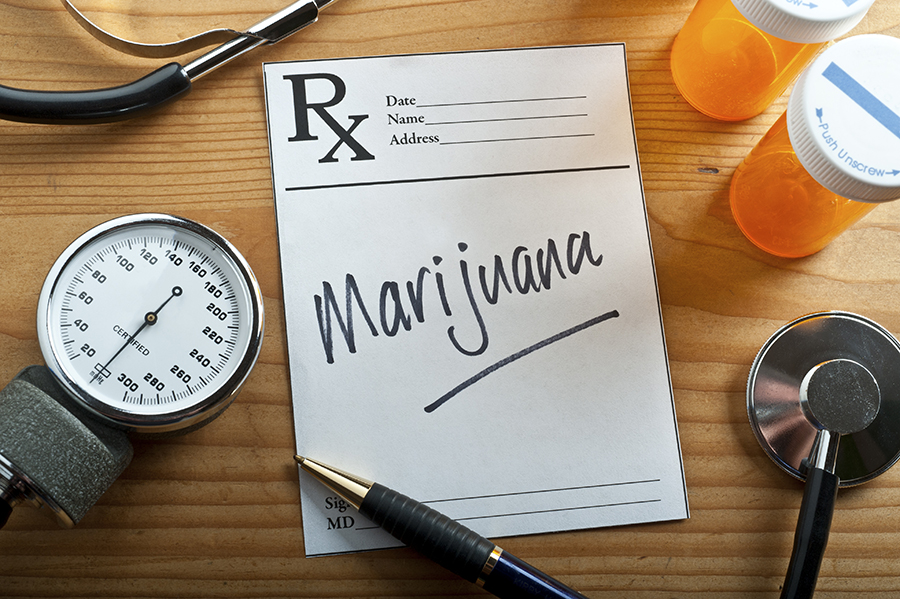 Author: Justin Mckibben
Medical marijuana has been making some huge strides in the past year, in fact marijuana policy in general is experiencing a lot of reform across the country. To date there are twenty-three states that have effectively legalized medical marijuana, as of the midterms more states have begun to devise and revise strategies for marijuana reforms, and Indiana could be next to pass medical marijuana into law.
A state senator based out of Portage has announced plans to introduce a bill that will make medicinal use of cannabis in the state a reality. With so many changes coming, this may be the beginning of a trend that is sure to sweep the Midwest.
Senator Tallian Trying Again at Reform
Democratic Senator Karen Tallian stated that the proposed bill will be designed for the call to the state government to allow people with specific health problems to be allowed use of medical marijuana, and she said this bill will actually be introduced at the upcoming legislative session.
Senator Tallian has become an active advocate for legalized medical weed for the state of Indiana in recent years, and introduced multiple bills in attempts to push for decriminalizing the possession of small amounts of marijuana. Unfortunately she does not have a great track record, as all her previously proposed bill have failed to grow into fruition.
However, she does believe Congress' recent decision to bar the Justice Department from using federal money to prosecute medical marijuana patients or distributors who are following state law has made a definite shift in the political climate. Some would suggest that with Congress moving to protect state laws and local businesses from federal prosecutions there is more incentive to get involved in the pot industry and possible stimulate the state economy without it being a wasted effort.
Tallian admitted she was trying something different, but is confident that there will be support from the citizens stating,
"I think there is a huge segment of the population that thinks this is okay and the general public is much farther ahead than the legislature on this issue."
While there are those who suspect this bill may be too much too soon, Senator Tallian says her efforts to create change around how marijuana is handled in the state come from a more personal place.
She recalled a high school friend who was arrested for marijuana possession after graduating high school. According to Tallian the friend of hers did everything the courts required her to complete, but because of the charge on her criminal record, the young woman's dream of being a teacher was lost forever. Tallian perists that she is hoping to inspire even more reform that will help others avoid suffering the consequences of a small mistake in high school that will deprive them of their future,
"I'm tired of that stuff. I'm an attorney. I'm tired of going to court and seeing one kid after another pleading guilty to a misdemeanor, which can stay on their records."
Tallian is also fairly optimistic that this new bill will satisfy the Republican-controlled legislature. The bill has been written out to more specifically defined and list approved medical conditions for medical marijuana so that conservatives might be confident the law won't be abused.
Is Indiana Too Conservative?
Even though the bill Tallian is presenting for consideration may be more structured, experts suspect that Indiana remains too conservative of a demographic to approve even a strictly controlled marijuana bill. One of those sceptics is director of the Mike Downs Center for Indiana Politics at Indiana University-Purdue University Fort Wayne named Andy Downs who said,
"It's still a long shot. In spite of our rugged individualism, I don't anticipate us being too early on that process. We are one of two states that doesn't allow Sunday alcohol sales. There are certain things that we accept as the way we operate and don't accept changes just because others have."
While the bill sounds like a decent plan in theory, there is a fair amount of evidence that seems to support Andy Downs' opinion on the matter. Most states are working towards decreasing the penalties associated with marijuana, but somehow Indiana Governor Mike Pence recently approved a measure to impose even stricter laws on low-level pot offenders!
Some reports speculate this Midwestern war on marijuana is due to a large percentage of Governor Pence's campaign finances have been coming from a private prison company called GEO Group. In fact, before GEO agreed to build a 2,500-bed prison facility near Indianapolis, the state was required to sign a contract guaranteeing 90 percent of the beds would remain full.
Given the differences in opinion, it must be one of those matters where it isn't over until it's over. While many insist that marijuana reform is on its way to changing the nation, others are still holding fast to the belief that society just isn't ready. While Indiana is believed by many to be one of the last prohibition states that will be left standing, others are pulling for the long shot.
Regardless of the legal status of any drug, for any addict a drug is a drug, and they are all dangerous. While people push and pull marijuana laws in all directions, one thing is certain. No politician or expert gets to vote on whether or not your life become unmanageable from an addiction, but there are plenty of experts ready to help you get your life back. If you or someone you love is struggling with substance abuse or addiction, please call toll-free 1-800-951-6135