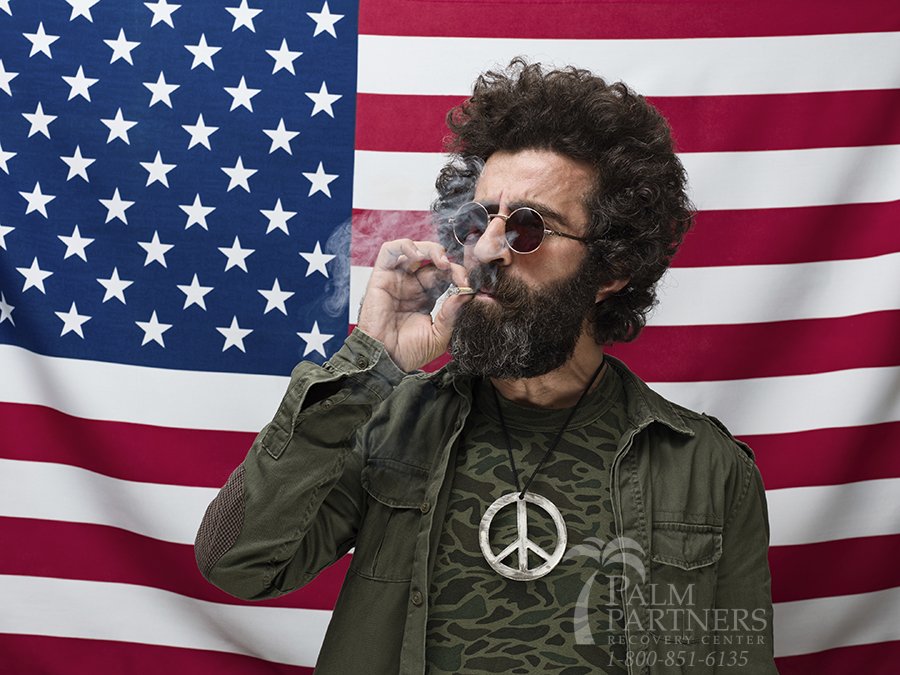 Author: Justin Mckibben
The past couple years has proven to be a period of real reforms being made, especially involving how marijuana is viewed on a public level and how marijuana laws are going to be shaped in America.
With so many pushing for marijuana legalization based on the fact that cannabis can be used in numerous ways as a source of treatment to those suffering from a variety of serious health conditions, it is no wonder that now the United States Congress is now considering providing medical marijuana benefits for veterans of the armed forces.
The Veterans Equal Access Act
The Veterans Equal Access Act was created by the Democratic representative Earl Blumenauer from Oregon and Dana Rohrabacher, who is the Republican representative from California. The Veterans Equal Access Act is designed to challenge the current Department of Veteran Affairs' (VA) policy in regards to marijuana. The current law actually forbids doctors from consulting about medical marijuana use or prescribing it as a treatment for veterans, even in states where it has been legalized.
Both Republicans and Democrats alike are coming together in what many may see as a surprising and unlikely alliance to work collaboratively on new legislation that would allow medical marijuana access from Department of Veteran Affairs' doctors for those struggling with stress and anxiety disorders, which are not uncommon among individuals who have served in active duty.
Earl Blumenauer said in a statement that over 20% of the 2.8 million American veterans who served in Iraq and Afghanistan suffer from PTSD and depression, both of which are very real issues. Blumenauer also noted that the rate of opioid overdose deaths among American VA patients is double the national average! So many argue that marijuana for veterans would be better at any rate.
In his statement, Rep. Blumernauer said,
"We should be allowing these wounded warriors access to the medicine that will help them survive and thrive, including medical marijuana, not treating them like criminals and forcing them into the shadows,"
Presently the use of marijuana for medical use has been legalized in 23 states in the country, but the federal government still classifies it as a Schedule I drug, meaning it has no accepted medical use, as well as an abundant potential for abuse.
However in light of the recent changes in the economic climate, and considering the results of the midterms this month, Blumenauer and many others have little doubt that this policy will change very soon. Ironically, the classification of marijuana has the opposite effect of its intent, and many say it had lead veterans to substances that are far more harmful and addictive.
Changing Treatment Tactics
As far as that argument, there is no arguing really. Other dangerous medications are handed out to the veterans at alarming rates, and many American soldiers get addicted to their medications, and studies have shown that prescription painkillers are statistically causing more deaths than anything else in America!
Representative Blumenauer shared his concerns with this growing problem, and related to how a true acknowledgement of marijuana's medicinal qualities could help many people,
"It forces veterans into the black market to self-medicate. It prevents doctors from giving their best and honest advice and recommendations. And it pushes both doctors and their patients toward drugs that are potentially more harmful and more addictive. It's insane, and it has to stop."
VA doctors may not be able to prescribe marijuana, but they've had little issue doling out prescription painkillers. On average, servicemen and women are prescribed narcotic painkillers three times more often than their civilian counterparts. Many of these drugs are often either mis-prescribed or overprescribed.
Dr. Richard Friedman, Director of the Psychopharmacology Clinic at Weill Cornell Medical College weighed in about the growing concern with prescription drug abuse with military veterans and stated,
"They're using psych drugs off label—way, way, way off label. They are not using them to treat the major disorders for which these drugs are designed…they had unprecedented levels of stress in a group of otherwise healthy people…I think they resorted to psychopharmacology as a means to keep people in active duty."
So it is with great hope that supporters continue to push forward with the hope that in the future there will be new, more effective and less dangerous alternatives offered to the service men and women who have already sacrificed so much for their country, so that they can be treated for their ailments without taking on too many risks.
While these cannabis alternatives may be considered a safer medicinal method for many of these problems, there is still the possibility of substance abuse and addiction. As with drugs and alcohol of any form, marijuana still presents a risk to addicts, so hopefully these renovations in the area of marijuana regulation will be met with careful consideration.
Marijuana reform may be presenting some new treatment for veterans, but for people struggling with drug addiction, it is still dangerous. Recovery is always possible, and there are always those who want to help. If you or someone you love is struggling with substance abuse or addiction, please call toll-free 1-800-951-6135