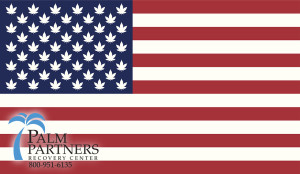 It is honestly refreshing to see so many changes being made recently to the countries policies on tougher issues; history truly is made every day. And a historic legislation was passed by U.S. Congress late this past Thursday that prevents the Drug Enforcement Administration from carrying out any raids, arrest, or prosecutions of patients using medical marijuana, this takes affect by no longer allowing the law enforcement agencies under the Justice Department to consume federal dollars in efforts to enforce federal marijuana laws in states that have legalized the use of medicinal marijuana.
Advocates for Innovation
The amendment which was originally introduced by Representative Dana Rohrabacher was pushed through with a resounding 219-189 vote. The bipartisan-backed amendment was openly sponsored by Representatives from several states including Texas, Michigan, Tennessee and Nevada along with members such as Earl Blumenauer, Barbara Lee, and Tom McClintock of California. Paul Broun Democratic Rep of Georgia and Jared Polis of Colorado also stood in support of the bill, which altogether established support from a record-high 49 Republicans as well as 170 Democrats.
In a press release Representative Farr said "This vote showed that Congress is ready to rethink how we treat medical marijuana patients in this country,"
The New Amendment
Representative Sam Farr pointed out during the same press release that states with medical marijuana laws are now the majority, and no longer outnumbered in the debate for creating a new system recognizing the drug in medical terms. It was explained that the new amendment gives states the right to determine their own laws for medical marijuana use; free of the fear that federal government would step in and enforce law against it. The hope is that is this will provide patients with the comfort knowing they will have safe access to the medical care legal in their state without the fear of federal prosecution.
Advocates for medicinal marijuana said it appears Congress is finally ready to end the war on drugs that is burning through money on something that is a complete waste to the average American. Another great change is that federal tax dollars will no longer be wasted arresting patients who are seriously ill and who use medical marijuana. It will also avoid the cost of investigating and prosecuting those who provide to them with medicinal marijuana. It is believed to be a huge victory for patients nation-wide struggling with serious health issues.
The Senate and DEA
At this time the Senate has yet to pass its account of the legislation, but there is little doubt that the Senate, currently controlled by the Democratic Party, would put down the bill. However the law is still clear that until the Senate passes its version the federal government can continue to prosecute medical marijuana patients. Are the days of pot prohibition coming to a complete end?
One concern held by some advocates is that on the same day the House voted to restrict DEA spending in states that have legalized medical marijuana or the production of hemp, the House also approved a budget of $35 million more than what the agency itself has requested in its initial spending plan. While the budget increase for the DEA should not have any effect on the new protections granted to patients and hemp production in a handful of states that have legislation protecting medical marijuana patients, there is still a hint of concern that by accounting for additional funds to the DEA is Congress is not entirely ready to end the war on drugs? Many still hold out hope that this new piece of legislation will only be a catalyst for a wave of reforms to create a better system of law built around the medicinal marijuana industry.
If you or someone you love is struggling with substance abuse and addiction, please call toll-free 1-800-951-6135