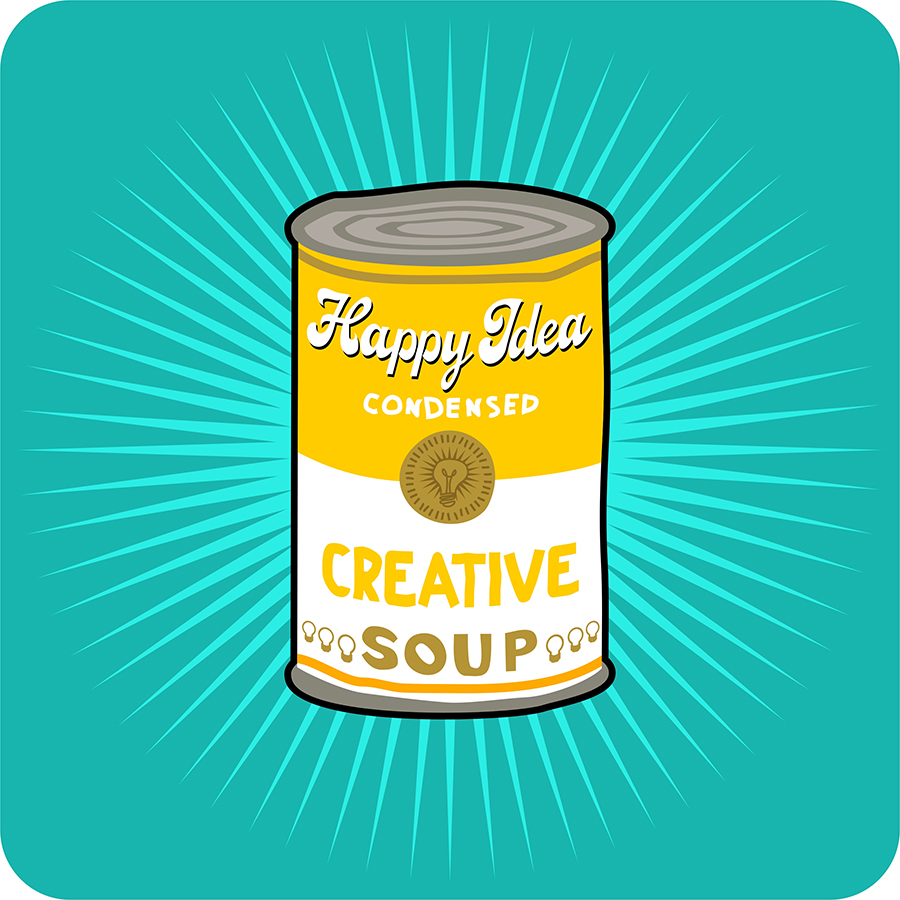 By Cheryl Steinberg
I am a firm believer in having a creative outlet in sobriety to support my program of recovery. In fact, I think, as human beings, it's part of our very nature to be creative in some way, shape, or form. And, so, it's not an exclusive thing to recovery; however, it seems to make perhaps an even bigger difference for those of us recovering from drug addiction.
After all, recovery is about thriving, not just surviving. I see a lot of people who are racking up the sober time, which is awesome. But that's about all they have going for them. This is our second (and maybe third, fourth…seventh) chance at life. Make it great.
Well, this writer came across a little article that talks about the importance of creativity in the role of cultivating happiness. And who doesn't want to be happy? (rhetorical question)
So, what makes us happy? Studies show that giving away money seems to help with feeling happy. But, besides giving to charities – and for those of us who may not be able to give as much as we'd like if at all (#WorkingPoor), what's left?
Those of us in recovery already know of a way to be happy AND help others – all for free: service.
OK, so far, we have 1.) giving to charity and 2.) doing service work.
Well, newly published research suggests yet another free way to cultivate your own happiness:  Engaging in a creative activity.
Study: The Relationship Between Creativity and Happiness
In a study of college students conducted by a research team led by Paul Silvia of the University of North Carolina-Greensboro writes in the journal Psychology of Aesthetics, Creativity, and the Arts, "people who reported feeling happy and active were more likely to be doing something creative at the time."
Furthermore, the researchers found that you don't even have to be good at whatever the medium (i.e. painting, writing, poetry) in order to reap the emotional rewards. So, even if your pursuits in creativity and your finished products are "frivolous, amateurish or weird," the research says "the creative process that yielded them appears important to positive psychological development."
The study was conducted over a week's time and involved 79 students at the University of North Carolina-Greensboro. All participants first filled out a detailed survey that was designed to identify their basic personality traits, and reporting "how often they engage in everyday creativity" such as "writing a poem, drawing a picture, making a recipe."
Next, the participants received phone calls eight times a day for the next seven days. Each time, they were asked the question "Are you doing something creative?" The subjects were then asked to describe their emotional state in that moment. Specifically, they were asked to report the extent to which they were experiencing a range of feelings, including happy, sad, anxious, angry, and restless.
"We found that the frequency of doing something creative was quite high—around 22 percent," Silvia and his colleagues report. What's more, when participants were caught in the act of being creative, "they reported feeling significantly happier and more active" than at other reports.
Creativity and Happiness: Why Having a Creative Outlet Is Good for Your Recovery
Overall, the study provides evidence supporting Dr. Ruth Richards' theory of the psychological value of "everyday creativity." Richards, the researchers note, wrote that day-to-day creativity "is both a cause and consequence of positive development.
The takeaway: "Engaging in creative pursuits allows people to explore their identities, form new relationships, cultivate competence, and reflect critically on the world," they write. "In turn, the new knowledge, self-insight, and relationships serve as sources of strength and resilience."
And these are all important aspects of building a strong foundation in sobriety and, therefore, a strong program of recovery.
When someone is caught up in the cycle of substance dependence or addiction, it's practically impossible to see the light at the end of the tunnel. There's no time for fun, creativity, love, or happiness. But life doesn't have to be that way for you. Not anymore.
If you or someone you love is struggling with substance abuse or addiction, help is available 24/7! Please call toll-free 1-800-951-6135 to speak with an Addiction Specialist today. All calls are confidential.