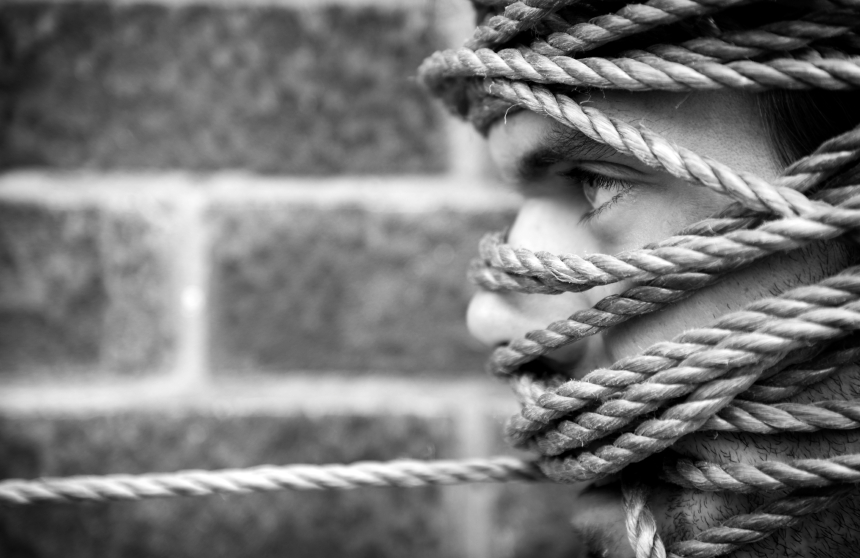 Author: Justin Mckibben
This definitely isn't the first time we have asked questions about the concept of forcing someone into alcohol or drug addiction treatment. We have examined in the past whether or not this is an effective way to address addiction and we have evaluated whether or not it is a good idea to try and force your loved ones into treatment.
While some still think that forcing someone who refuses to stop using drugs or drinking to go to treatment is the only way from saving themselves, there are still a lot of people out there who think "tough love" approaches such as this just flat out down work. A lot of people in recovery will tell you most people won't make the necessary changes in their life until they are ready and willing to make those changes, but others will tell you that a lot of people don't realize how serious the issue is and need to be hit with a strong dose of reality before it is too late.
Now the conversation has been brought up just in time for the United Nations General Assembly Special Session on the World Drug Problem (UNGASS), which hasn't met since 1998, and some new research may put this whole concept to bed once and for all. But it doesn't just say that forced treatment is ineffective, but goes as far as to say it can be a violation of human rights.
Compulsory Addiction Treatment
Compulsory Addiction Treatment, also sometimes referred to as Involuntary Addiction Treatment, refers to the mandatory enrollment of people into drug treatment programs, typically forced inpatient treatment.
This method of treatment is still used today, and in some places in the world it is used a lot more aggressively than others. Sometimes the individuals forced into compulsory addiction treatment are not even necessarily drug-dependent.
Now there is of course a big difference between compulsory addiction treatment and coerced addiction treatment, which is when individuals are given an ultimatum to either attend an addiction treatment facility of serve jail time. Drug courts often court order this kind of treatment, but it is still an option and not forced onto someone who doesn't want it.
New Study Stats Do Not Satisfy
When the International Centre for Science in Drug Policy (ICSDP) introduced its recent research to the UNGASS they showed their studies had found that compulsory addiction treatment does NOT seem to have any real benefits, and after treatment compulsory addiction treatment does not reduce:
Drug use
Arrests
Incarceration
In a press release given after the findings of the study were announced it was stated:
"This consistent with growing calls from experts to replace the use of compulsory treatment with voluntary, evidence-based, and human rights compliant health and social services to address drug dependence,"
The study's principal investigator from ICSDP, Dr. Dan Werb stated:
"The evidence clearly indicates that forcibly enrolling individuals does not result in sustained, positive outcomes."
Dr. Werb explained that this new investigation raises serious questions about the growing dependence on compulsory approaches to drug addiction, particularly in places like:
Southeast Asia
Latin America
Australia
The researchers thoroughly studied and revised current scientific literature available in order to assess the efficacy of compulsory addiction treatment, and in doing so they claim to have two key discoveries concerning compulsory addiction treatment.
Compulsory addiction treatment is less effective than non-compulsory methods at promoting long-term abstention or reducing criminal recidivism
Compulsory addiction treatment actually has negative impacts on drug use after treatment, as well as on arrests or incarcerations, compared to voluntary methods.
Human Rights Violations
When it gets down to this part, I think back to an article I wrote about forced addiction treatment in Guatemala where a team of head-hunters would be dispatched by families members to wrangle and addict and drag them off to a dingy crowded building to detox in huddles like cages animals at the slaughterhouse… So for me it wasn't too much of a surprise when the investigators of this recent study said there is strong evidence of human rights violations in compulsory addiction treatment programs, including torture and other forms of punishment for drug dependent individuals.
Mr. Rick Lines, executive director of Harm Reduction International, made his own statement condemning the conduct of some compulsory addiction treatment centers, stating:
"The routine use of physical violence, sexual abuse, and forced labor in compulsory treatment centers seriously undermines the human rights of detainees,"
The center I wrote about in Guatemala actively forced internees to clean the floors or to work at night as forms of punishment. The treatment plan consisted only of chores, religion and sometimes violence, and individuals were often tied up in the streets and brought there to be kept behind barred windows for months or years at a time.
The team who put out this recent study recommended that evidence-based methods of treatment should be implemented as they have been found to reduce drug use and repeated criminal offenses after treatment. The more humane, compassionate and public health-oriented addiction treatment archetype will be front and center at this year's UNGASS, and hopefully even more progress will be made in revolutionizing treatment of addiction on a global scale.
Forcing someone into treatment may seem like a last resort for a lot of families frantically trying to stop the ones they love from causing more havoc or hurting themselves, but usually the solution lies in working together to make a choice for change.
As the stigma of addiction fades away and the worlds of science, psychology and politics grow a better understanding of addiction our world changes and how we treat those who suffer changes. Effective and holistic addiction treatment saves lives with compassionate and personalized treatment, and Palm Partners believes in providing the incredible treatment to help create change for life. If you or someone you love is struggling with substance abuse or addiction, call toll-free 1-800-951-6135