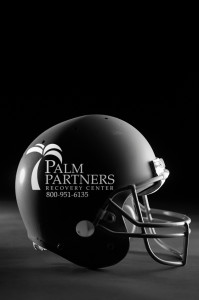 Author: Justin Mckibben
So tonight the first NFL game is kicking off to begin the season, and already the scales are tipping and screwing everything up! A few players who have been busted recently for abusing drugs have just RUINED those oh so important Fantasy Football picks for a lot of us, and just demolished some score-boards. They haven't even played one down, are you kidding me?!
Seriously guys, how is it that just as soon as the line-up is drafted and we have stacked our Fantasy Football teams with star athletes and fan favorites, some-body takes something they shouldn't and throws our whole online strategies out the window?! Be prepared to grab your 'handcuffs' and switch around your reserve roster.
Thanks a lot Wes Welker!
The Denver Broncos announced this past Tuesday night that wide receiver Wes Welker would miss the first four games of the season after allegedly violating the league's policy on performance-enhancing drugs. Reports pegged Welker's positive test to ecstasy laced with amphetamine that Welker had supposedly taken during a now-infamous trip to the Kentucky Derby.
Welker said in an email to the Denver Post he would NEVER knowingly take a performance enhancing drug and called the NFL's drug-testing process "clearly flawed."
"I have never been concerned with the leagues performance enhancing or drug abuse policies because under no scenario would they ever apply to me, but I now know, that (drug-policy procedures) are clearly flawed, and I will do everything in my power to ensure they are corrected, so other individuals and teams aren't negatively affected so rashly like this."
Welker was reportedly enraged specifically pertaining to the report of him taking Molly, one of the many street names for MDMA. When Welker took the time to comment on these reports, he made a clearly furious statement,
"I wouldn't have any idea where to get a Molly or what a Molly is. That's a joke. I don't do marijuana, I don't do drugs. I don't do any drugs."
The only good news for anyone holding out hope of Welker being somewhat useful to the future of their roster is that he will be getting four full weeks to recover from his third concussion in three months. Let us hope for the Broncos sake Emmanuel Sanders and Cody Latimer will step up in Welker's absence, but if they didn't make  your fantasy line-up it wouldn't make a dent.
Maybe next year Josh Gordon… or not!
Another first-string player who has just devastated the whole game-plan is Josh Gordon, an extremely talented 23-year-old wide receiver for the Cleveland Browns who led the NFL last season with 1,646 yards receiving despite being banned from the first two games for a failed drug test. It was already his second known violation as a pro, and Gordon said he had inadvertently taken codeine contained in a prescription cough syrup. Obviously anyone picking him up was playing with fire.
Cleveland Browns owner Jimmy Haslam stated that the team has vowed to do all it can to help and support Gordon. During training camp, Haslam said the team never even considered cutting Gordon. The Browns knew the risk they were taking, and so did any of us in selecting Gordon for our Fantasy Football league during the 2012 supplemental draft. The Browns had forfeited a second-round pick to obtain the speedy 6-foot-3, 225-pounder who already failed at least three drug tests in college for marijuana abuse. So we probably should have seen this coming.
The Browns learned last Wednesday the 24th of August that Josh Gordon's indefinite suspension by the NFL has held up against his appeal, and he will miss at least 16 games for another violation of the league's substance abuse policy for testing positive for marijuana. As a repeat drug offender, Gordon stepped up to fight these charges, and is now considering suing the NFL. Surprisingly as a result of this and other controversy currently posed against the NFL for their drug testing, some considerations are being made in regards to reforming the threshold for certain substances, and taking others off of the Performance Enhancing Drug (PED) list like amphetamines.
The fact remains that if Gordon was part of your draft, you're going to need to take a second look at your bench, because he won't be scoring any points for your Fantasy Football stats anytime too soon, but he may score a couple with those fighting for reform.
These are just a couple of the recently popular sports dramas that have unraveled the past month, showing how drugs are killing our dreams and every chance of victory over the online Fantasy Football league for many faithful fans.  At the end of the day, what we are left with is the crippling anxiety of trying to replace those players with equally as awesome athletes before the first kick-off renders our teams useless. I only hope that these changes and court cases involving these suspensions are dealt with as quick and effectively as possible, or heaven help us, and our ADP standings.
Regardless of what team you play for, or how you feel about the NFL drug testing policy, it's easy to see how substance abuse affects more than the addict or alcoholic. Drug abuse in any form has the capacity to harm more than just individual, and often times that harm stretches farther than we realize. This article may be poking fun at that idea, but that truth of the pain in addiction is no joke. If you or someone you love is struggling with substance abuse or addiction, please call toll-free 1-800-951-6135