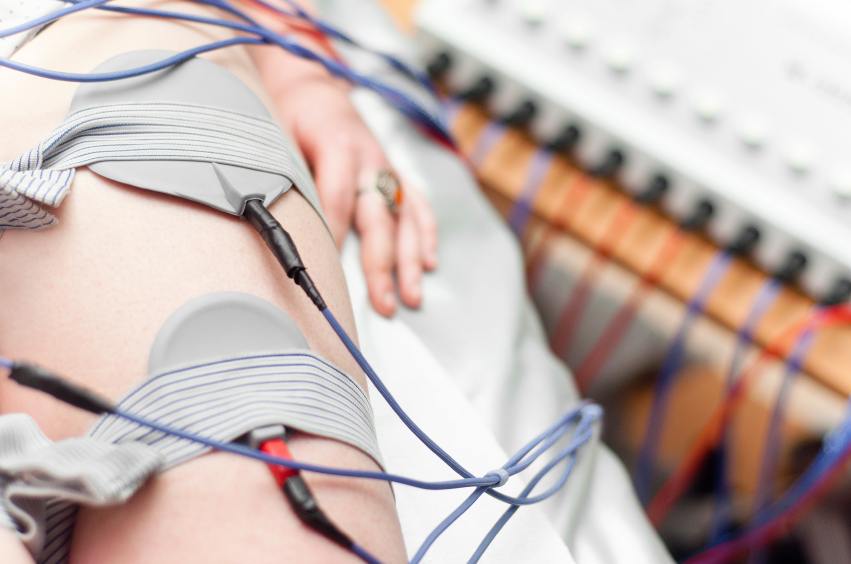 Author: Shernide Delva
Could an electric patch help treat, and even cure PTSD symptoms? Apparently so, and today we will explore how.
Recent research has found that an electric patch could actually help treat PTSD. The research was presented at several scholarly conferences and published in the journal Neuromodulation: Technology at the Neural Interface. The research revealed that trigeminal nerve stimulation holds promise for treating chronic PTSD.
Trigeminal nerve stimulation (TNS) is a form of neuromodulation treatment that uses external energy sources to make subtle changes in the brain's electrical wiring. This is done using devices that are either implemented into the body or more commonly accessed through external equipment.
"Most patients with PTSD do get some benefit from existing treatments, but the great majority still have symptoms and suffer for years from those symptoms," said Leuchter, who is also a staff psychiatrist at the VA Greater Los Angeles Healthcare System. "This could be a breakthrough for patients who have not been helped adequately by existing treatments."
TNS has already been used for conditions such as epilepsy and depression. Now, TNS treatment for PTSD is showing immense promise. The first part of the study was conducted with civilian volunteers. However, scientists are now recruiting military veterans in the next phase of their research.
Using a patch, TNS harnesses currents from a 9-volt battery to power a patch that is placed on the user's forehead. While the person sleeps, the patch sends a continual low-level current to the cranial nerves that run through the forehead. These currents are able to send signals to parts of the brain that help regulate mood, behavior and cognition.
Some specific areas of the brain targeted are the amygdala and medial prefrontal cortex, as well as the autonomic nervous system. Research shows that abnormal activity in these areas is the cause for PTSD. Therefore, TNS is meant to re-energize and heal these parts of the brain that are behaving irregularly.
"The chance to have an impact on debilitating diseases with this elegant and simple technology is very satisfying," said Dr. Ian Cook, the study's lead author.
Cook co-invented TNS at UCLA. Now, he is the chief medical officer at Los Angeles-based Neurosignma Inc., the company that  is licensing the technology and funding the research. For now, Neurosigma has been marketing the technology overseas and in the future, hopes to make TNS treatments available in the United States.
PTSD affects approximately 3.5 percent of the U.S population. PTSD is relatively new terminology and the condition has been called a host of other names, more commonly combat stress syndrome or shellshock. PTSD can affect anyone but is extremely common to veterans. An estimated 17 percent of active military personnel experience symptoms and 30 percent of veterans from Iraq have had symptoms of PTSD.
For this particular study, researchers recruited people with chronic PTSD and severe depression who were already being treated with psychotherapy, medication or both. The study subjects conducted their treatments wearing the patch for eight hours each night. After the study, the subjects were asked to complete a questionnaire.
The results were shocking. The severity of participant's PTSD symptoms dropped by an average of more than 30 percent! Those with depression saw symptoms drop by more than 50 percent. In addition, one-quarter of the subjects with PTSD went completely into remission. The subjects said they felt able to participate more in their daily activities. The goal is to use these results to enter the next phase of the study. The more evident of efficacy, the better chance for this treatment option to be available to those who need it.
Next, the researchers will study 74 veterans who have served in the military since 9/11. Half will receive real treatment and half will be given a fake TNS patch. At the end, subjects who were using the fake patch will have the option of undergoing treatment with a real TNS patch which is great.  Overall, the results from this study will help TNS treatment work toward gaining credibility in the mass markets.
"PTSD is one of the invisible wounds of war," Cook stated. "The scars are inside but they can be just as debilitating as visible scars. So it's tremendous to be working on a contribution that could improve the lives of so many brave and courageous people who have made sacrifices for the good of our country."
TNS treatment has been shown to be effective in treating drug-resistant epilepsy and treatment-resistant depression. As the treatment becomes more credible scientifically, the future shows promise for TNS to be a widely used treatment for PTSD. Those with mental health issues need to have better treatment options before they fall into unhealthy "solutions" like a full blown addiction. Addiction ins PTSD and depression sufferers is incredibly common.
If you are struggling, it is so important to get professional treatment. You never know what new innovation in technology and medicine could help successfully treat your condition. If you or someone you love is struggling with substance abuse or addiction, please call toll-free 1-800-951-6135.