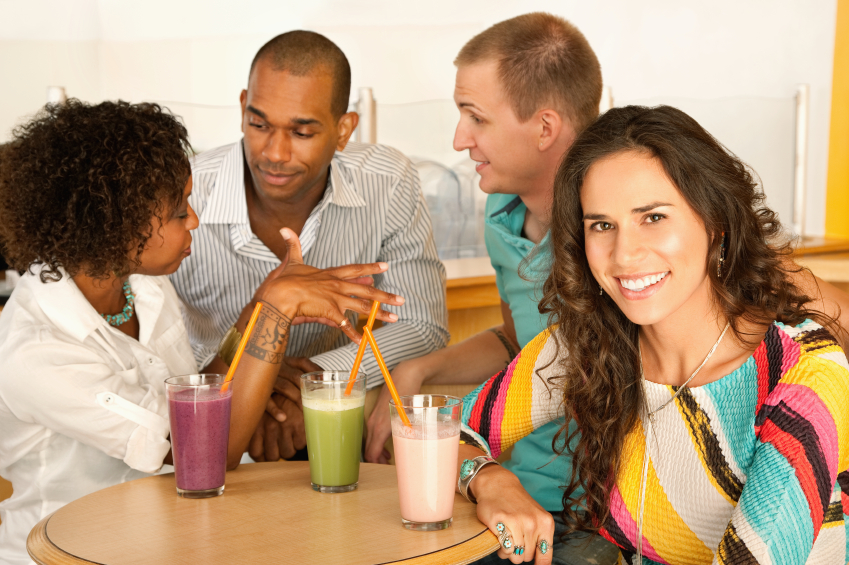 Author: Shernide Delva
In areas where bar crawls were once a standard weekend ritual, a new trend is taking over, and it does not seem to be stopping anytime soon. The trend is sober juice crawls, and millennials are flocking all over the country to celebrate. All this non-alcoholic fun has resulted in researchers pondering, is sober becoming the new drunk?
Juice crawls are only one of many booze-free events in the US catering towards millennials who want to ditch the booze for clarity. New York is a prime location for Juice Crawls. At one crawl in the big apple, participants forego alcohol shots in favor for juice shots with names like "Dr. Feelgood" and "Kalefornia."
The Guardian highlighted this trend by visiting a monthly juice crawl event where participants hop from different shops and sample 19 flavors of juices in a 2 oz. plastic cup.  This event is just one of many that have popped up in major US cities to cater to the millennials who are now saying no to alcohol.
The people who go to these events are not all recovering addicts. In fact, it is quite the contrary. These juice crawl groups are full of people who would rather engage in mindfulness activities and indulge in healthy juices then wake up with a hangover. While in the past, cutting booze would have been a significant social change, now events like these are more mainstream.
In addition to these crawls, there are now sober day races, alcohol-free bars, boozeless dinner, and alcohol-free dance parties. There is even a sober social network and a dating app for sober people that became so popular, it temporarily shut down.
In these tough economic times, many millennials are opting to stay away from alcohol. A recent study on millennials in five countries found that 75% of those surveyed drink in moderation when they go out at night.
Auzeen Saedi is a clinical psychologist that spends lots of time with younger patients. She mentioned in an article the biggest fear millennials have about the future is fear:
"I think the pressures are higher because [young] people see that even if you have a great degree, that does not guarantee you a job by any means."
All of this uncertainty is due to the financial strains millennials have observed the past few years, and understanding that nothing is guaranteed upon graduation. Fortunately, mindfulness and yoga have become extremely trendy, and millennials often use these activities for stress-relief.
"Right now there are all these yogi Instagram celebrities with millions of followers … and they're not drinking beer, they're drinking juice," she says. "Mindfulness, in a way, is the new church."
Spirituality is becoming a big practice among millennials. Many are opting for meditation retreats to connect to something higher. The great thing about these retreats is that they reduce stress, and allow the ability to go on vacation with a purpose without fear of being intoxicated. The trend has saturated social media. On Instagram, there are celebrities with millions of follows. They are not drinking beer. They are not promoting the drunken party life. They are exercising, meditating and drinking juice.
Of course, not everyone loves this trend.  Ross Haenfler became a straight-edge punk in the late 80s and was part of a group that embraced drug and alcohol in favor of political activism. Haenfler believes these new sober groups need to have a bigger message that fights more significant issues such as consumerism, homophobia, and racism. Otherwise, he questions the motive behind it all and whether or not people are participating in it due to the sudden popularity.
Overall, the clean healthy living movement is full of those who rather opt for glowing skin and yoga classes than party like it's 1999. For most, it is far from a political movement.  But regardless of the reasons people do it, more and more people are finding sober outings a more enjoyable experience for the mind, body, and soul than boozing up all night ever was.
The culture of drinking is changing, and more and more people would rather socialize through healthy activities than using drugs and alcohol as a conversation starter. If you are struggling, remember there is life after recovery. It is up to you to discover what that looks like. If you or someone you love is struggling with substance abuse or addiction, please call toll-free 1-800-951-6135.