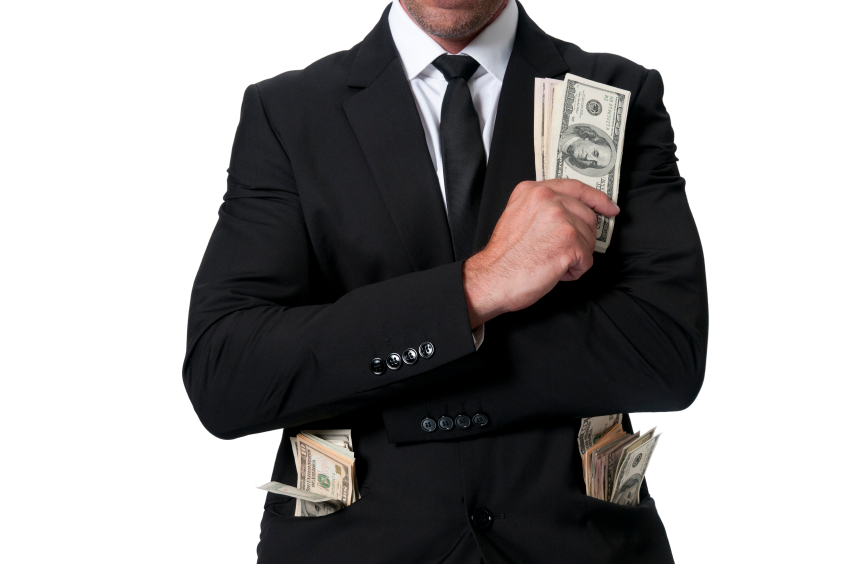 Author: Justin Mckibben
This is a disturbing example of how Big Pharma companies and those in charge of them are taking advantage of the system. In my personal opinion, it kind of shows us where we are at as far as allowing drug companies to take hostage the ones who desperately need their medications.
Martin Shkreli is a 32 year old former hedge fund manager turned pharmaceutical businessman who is the founder and chief executive of Turing Pharmaceuticals, and according to recent reports that have been all over the internet the past few days, he is getting a lot of bad attention after he purchased the rights to a 62-year-old drug used for treating life-threatening parasitic infections… and then raised the price overnight… by 5,500%!!
Dominating Daraprim
Shkreli purchased the rights to Daraprim, a medication used for treating toxoplasmosis — a cunning parasitic infection that often causes serious or even fatal problems for infants or people with compromised immune systems like patients battling AIDS or cancer.
He bought Daraprim for $55 million on the same day that Turing announced it had raised $90 million from Shkreli and other investors in its first round of financing! Now he has admitted that it barely cost anything to produce Daraprim, but claims that the necessary increase in price also has to do with various other aspects of marketing, distribution and FDA costs, but does that really make sense?
To put this in perspective, this is a medication that sold for slightly over $1 a tablet several years ago. Now of course with most medications the prices have increased as the rights to the drug have been passed from one pharmaceutical company to another, but never has that increase been th devastating and newsworthy increase since Shkreli acquired it from $13.50 per tablet to $750.
For a bottle of 30 pills, it used to cost $450… now, it will cost around $22,500! This once commonly utilized treatment will now register hundreds of thousands of dollars for the millions of people who need it, and the sickening part is that Shkreli doesn't see anything wrong with it.
Sounds familiar… like another ridiculous price problem I wrote about last week with Naloxone companies. I think we are starting to see a serious problem with patterns in Big Pharma.
Shkreli's Side of the Story
According to Shkreli, his company will use the money it earns through this drastic price spike in order to develop better treatments for toxoplasmosis, with fewer side effects. Shkreli claimed,
"This isn't the greedy drug company trying to gouge patients, it is us trying to stay in business,"
Many argue that this makes no sense, but Shkreli is saying that many patients use the drug for far less than a year, so basically what I hear is the company needs to squeeze as much as they can out of each sick and suffering patient?
Shrkeli also defends his marketing strategy by saying this new price is more akin to other drugs used for rare diseases.
Shkreli Scandals
This is not the first time Shkreli has found himself in the depths of a scandal for his strategies in the area of medications and their price changes. He has been accused in the past with previous ventures of urging the FDA to not approve certain drugs made by companies whose stock he was shorting.
Shkreli also worked to form Retrophin back in 2011, which also acquired old drugs and immediately raised their prices. Retrophin's board fired Shkreli a year ago and has filed a complaint in Federal District Court, sueing Shkreli for $65 million in damages last month for his actions, claiming he used Retrophin like his own private Big Pharma piggy-bank, burning through $3 million in personal assets even as he dismantled the company from within.
In a joint letter from the Infectious Diseases Society of America and the HIV Medicine Association, the organizations described this recent and incredibly high spike in drug price as
"unjustifiable for the medically vulnerable patient population"
 "unsustainable for the health care system."
Currently Shkreli is justifying the companies decision to raise the prices by insisting the company has implemented protocols for co-pay assistance programs to help eliminate costs, as well as expanding the free drug program to help patients. As someone who has worked in the past with prescription assistance companies, I can say from experience these companies and their prescription assistance programs can be notoriously tricky to enroll in and get approved for.
Shkreli has also stated that half of their produced medication they are giving away for $1, and that the company is adamant about providing the medication to those who cannot afford it through various prescription assistance programs.
His claim goes on to state the companies aim is to put this drug, which is life-saving BUT toxic, out of business by giving a serious incentive for the development of a new treatment. So wait… you raise prices to force people to find alternatives? Why is that any better than allowing them what little help they can have while looking for it?
So he says he's raising prices, to turn a profit, and so that his company can put the money into 3 or 4 new drugs they are currently trying to develop to replace Daraprim. Shkreli has also cited that there are various drug companies out there raising prices who are NOT putting money into research and development, and he thinks the spotlight on him is unfair scrutiny.
Really? Well when a generic drug is making plenty of money at $13 a pill, and you skyrocket it for "research and development" while pushing for big profits, people are going to notice, and they won't take kindly to your logic.
Let's just pretend his reasoning sounds as if it could be somewhat (and I mean this in the loosest possible way) logical, even though it is grossly insensitive and utterly lacking in compassion… even if he could somehow come up with a more reasonable explanation as to why he and his company have jacked the price of an important AIDS medication up so high, still the guys track record leaves more than a few eye-brows raised as to whether or not any explanation he offers could even be trusted… especially with any kind of million dollar operation this vital to public health care.
Big Pharma has seen more than enough scandals in the past year to know that people are starting to pay a lot more attention to their every unsavory action, and with this move gaining the media momentum in such an unattractive way, drug companies desperately need to be on their best behavior. Big Pharma needs to stop contributing to problems, and contribute more to solutions. If you or someone you love is struggling with substance abuse or addiction, please call toll-free 1-800-951-6135