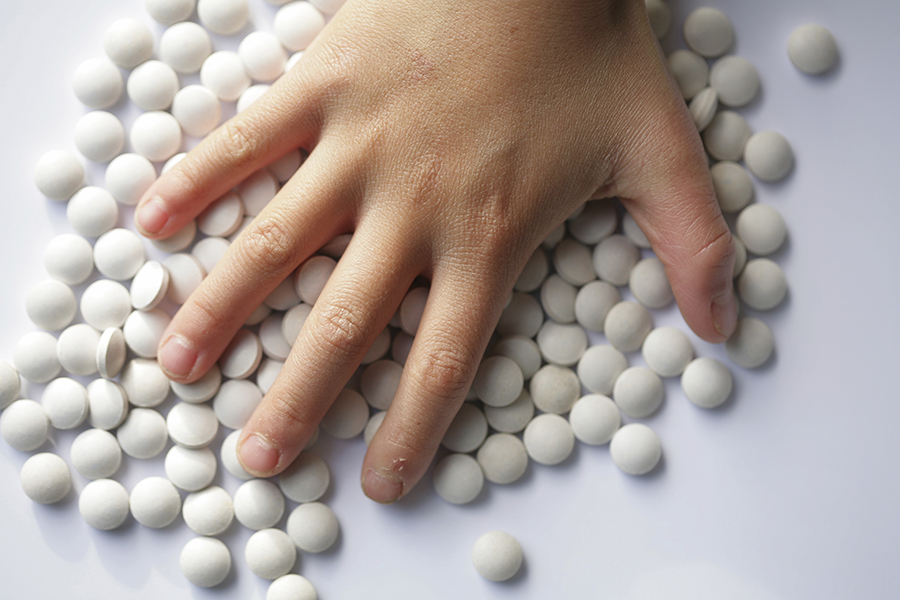 Author: Justin Mckibben
In case you haven't already heard, there is a fair amount of outrage sparking controversy about the powerful prescription opiate OxyContin having been recently approved by the FDA to treat people as young as 11 years old.
In the presence of the opiate epidemic that has steadily increased over the last few years we have seen prescription painkillers linked to spikes in heroin abuse and addiction across the nation, which has done nothing less than amount to an outbreak of overdose deaths and devastation in communities everywhere.
So why in a million years, knowing the dangers of abuse and seeing the connection between opiate medications and heroin addiction, would anyone think it was even close to a good idea to allow OxyContin to be prescribed to kids and adolescence?!
The FDA Way
This past week the Food and Drug Administration (FDA) approved the infamously intoxicating and highly addictive painkiller OxyContin to treat pain described as "severe enough to require daily, around-the-clock, long term opioid treatment," for children ages 11 to 16.
Following the announcement there have been outcries and adverse reactions ringing out to express severe concern. Scott Hadland, an expert in adolescent medicine and substance abuse treatment stated to reporters,
"Among adolescents who are prescribed OxyContin, a small but significant number are going to become addicted,"
This claim does not seem at all far-fetched, and according to Hadland there are plenty of studies to show that nearly 1 in 25 high school seniors have abused OxyContin at some point already, so what issues will this kind of new leeway create?
Purdue Pharma Painkiller Scandals
The manufacturers of OxyContin, Purdue Pharma, have already been the subject of a serious health-risk scandal before. Back in 2007 the Big Pharma giant had to pay out $635 million in criminal fines after pleading guilty to false marketing charges after scores of reports had been pouring in of patients becoming addicted to this potent pain medication.
In May of 2007 the company and three executives plead guilty in a federal court to misleading regulators, doctors, and patients about OxyContin's risk of abuse and addiction.
Initially the company contended that OxyContin posed a lower threat of abuse and addiction to patients than do traditional, shorter-acting painkillers like Percocet or Vicodin because of its time-release formulation. This claim quickly created the cornerstone of the most aggressive marketing campaign ever undertaken by a pharmaceutical company for a narcotic painkiller.
Purdue Pharma was relentless in their attempts to push the product to doctors and healthcare providers. Just a few years after the drug's introduction in 1996, annual sales reached $1 billion.
But it was not too long before users discovered that chewing an OxyContin tablets being abused in various ways could produce a high as powerful as heroin, and by the year 2000 parts of the United States began to see skyrocketing rates of addiction and crime related to use of the drug.
So a company that leached billions and billions of dollars off of a lie was able to say 'we're sorry' and pay a fraction of their profits, while sales were still skyrocketing, and just walk away?!
Man, it must be nice to be a corporate drug kingpin.
Helping Create a Heroin Epidemic
Currently, Purdue Pharma is ensnared in a suit filed by the Commonwealth of Kentucky, which claims OxyContin has made a vast contribution to the heroin epidemic that has desolated the state.
This claim is not unfounded, as according to the Center for Behavioral Health Statistics and Quality, 4 out of 5 new heroin users stated they started on painkillers before switching to heroin.
For a while there, prescription painkillers were public enemy number one in terms of drug overdose in America, and OxyContin and other opiates were the primary suspects in most cases. Pill mills helped feed the growing demand for these narcotic medications on the streets, and then many addicts say they turned to heroin for a cheaper and stronger high.
It has been estimated that the heroin epidemic still has yet to reach its peak, and states all over the nation have had to resort to emergency measures in order to combat the surge of overdoses and deaths.
Health Care for Kids
Despite these protestations, doctors who treat children with terminal cancer and other conditions marked by chronic pain insist that OxyContin will improve the quality of life for many of their patients. According to some doctors, children in pain could get a lot of benefit from these powerful pain medications.
Dr. Chris Feudtner, who directs the Department of Medical Ethics at the Children's Hospital of Philadelphia, has spoken openly about his support of this drug, and the potentiality of opioid addiction in children claiming,
"Children rarely get 'hooked' on these medications the way that adults can."
One thing about the FDA approval is that it is expected to make it safer in the long run for children in dire need of pain management. The reality is that doctors have already been prescribing OxyContin and other powerful painkillers to children when deemed necessary.
The problem then was that these doctors were using adult clinical trials to guide their decisions. The new hope they have is with this FDA approval new pediatric data can be collected to provide health care practitioners with more specific information they need to prescribe OxyContin safely to children and adolescence.
OK, so maybe there is a slight bright side to this thing, since when you consider the fact doctors have been giving OxyContin to kids for a long time already, it only makes sense that more information be available to them about the effects. If it's already happening, you might as well let it be supported with data.
BUT… that being said, this still sounds like a pretty terrible concept. Sure, no one wants kids to suffer, but with a medication like this there is a great deal of potential for suffering of another kind. Addiction is no joke, and as a former opiate addict I can personally say there is plenty of pain to go around when you're addicted to prescription painkillers.
Is this FDA approval a necessary evil? Or are there better ways to address chronic pain for young people? Regardless of what side you're on, there is no denying the evidence that we have to keep a close eye on OxyContin and Purdue Pharma from here on out.
For all those who are struggling with prescription painkillers, or even abusing other drugs or medications, there is a massive community of recovery all over the country to help you get the care you need. Treatment for prescription painkiller abuse can be the first and most important step, so be sure to step up. If you or someone you love is struggling with substance abuse or addiction, please call toll-free 1-800-951-6135