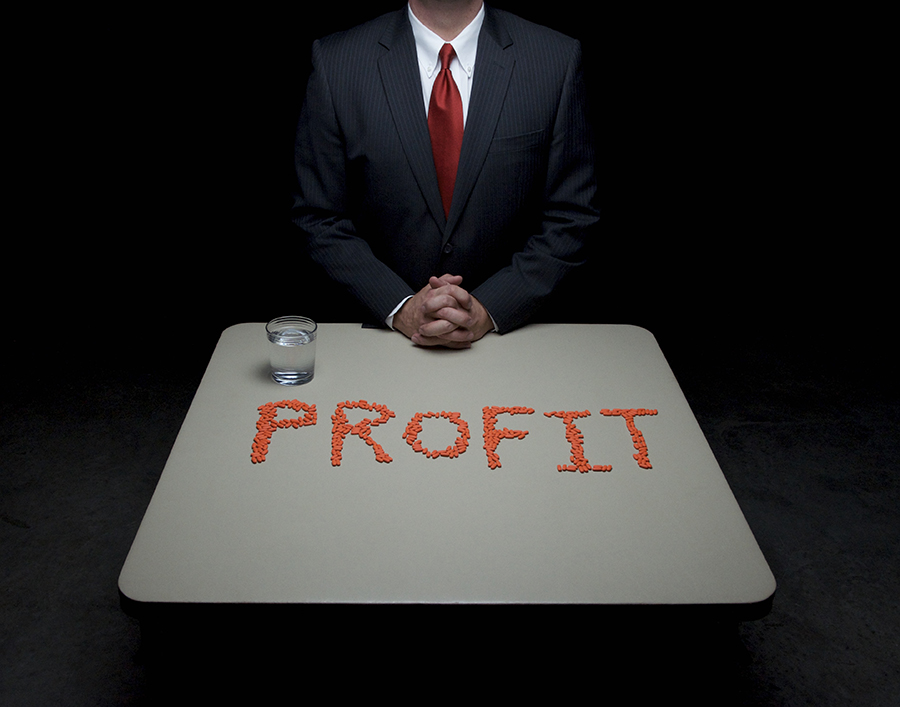 Author: Justin Mckibben
For a while now there have been officials waging war on Big Pharma's pricing policies. Now we see the fight taking on different meaning as congressional leaders shift their focus to a powerful and life-saving drug that police departments and other emergency services use to treat heroin overdoses. So why is Big Pharma holding it for ransom?
Recently we have seen a change in the way law enforcement agencies have chosen to combat drug abuse, and the heroin overdose antidote is part of that growing support for harm reduction strategies. But now the big concern is that the recent price inflation could put the future of city and state distribution programs in jeopardy.
The Money in the Medicine
Naloxone, a generic drug that's also known as Narcan, is used to reverse the effects of opioid overdoses by relieving the depression of the nervous and respiratory systems. It also helps someone who may be suffering from an overdose by suppressing symptoms of hypertension.
Data from the Centers for Disease Control and Prevention shows that naloxone access could prevent more than 20,000 deaths in the United States annually. A 2013 study found that distributing the drug could save one life for every 227 kits that are distributed. Empirical evidence has also played a part in authorities' change of heart. For example, more than 100,000 overdose reversals were reported from 188 naloxone distribution programs in the United States. In these programs, more than 53,000 people had been trained to administer the drug.
Amphaster Pharmaceuticals is the maker of the drug naloxone, and reports state that earlier this week Senator Bernie Sanders and Democratic representative Elijah Cummings made a direct attack on Amphaster in a letter questioning the justification of increasing the price of naloxone during a time when heroin overdose deaths have more than tripled within a three-year period! Sanders and Cummings wrote in their letter,
"Over the past several months, police departments, law enforcement agencies, and public health officials across the country have warned about the increasing price of naloxone, which they use to combat the scourge of heroin abuse,"
Back in April 2014, the Food and Drug Administration (FDA) approved Evzio, a user-friendly naloxone injector. But a sticker price of more than $400 a pop keeps people who most need access to the medication from affording it.
And of course in order for Big Pharma to corner the market, the price of the formula that can be injected nasally also doubled, with Amphaster Pharmaceuticals as the sole producer of the drug.
Medication Monopoly
The sad part is that price manipulation is nothing new when looking at the history of naloxone. Ever since the 1970's when the drug first came out pharmaceutical companies have frequently manipulated prices according to the demand.
Times of crisis are looked at as business opportunities it seems. In 2008 the Centers for Disease Control and Prevention declared an opioid epidemic, and the drug had cost less than $3 per dose, and the price has increased by more than $1,100 since then.
This seems to be a well thought out plan for the Pharmaceutical companies wallets, seeing as how nearly half of United States has recently passed laws granting wider access to naloxone. Now in those states doctors can prescribe naloxone to friends and family members of opioid abusers, and it's becoming available in local pharmacies. Recent legislation even removes liability from people who dole out the drug, including police officers.
How bad could it be? Well now law enforcement is struggling with naloxone price spikes of up toward 50% that threaten the potential to curb heroin addiction outbreak. Long before Sanders and Cummings wrote Amphaster Pharmaceuticals, others made efforts to change the price including:
Massachusetts Attorney General Maura Healey had inquired about the increased price during a public health emergency in the state, which seemed to be distastefully opportunistic of the company.
New York's attorney general Ed Schneiderman had taken a similar approach and secured an agreement for $6 rebate per dose to agencies in the state for a year.
But lawmakers are not satisfied with these efforts. Sanders and Cummings called on Amphaster in their letter to make across-the-board price changes and subsidies similar to what was done for New York consumers, citing its potential to save lives and noting the rapid price increase as contributing to a serious public health crisis.
The criticism the pharmaceutical companies are experiencing for this monopoly isn't brand new either. Once before advocates suggested taking the new approach a step further by distributing naloxone over the counter, even before the naloxone price had skyrocketed, foreseeing that failing to do so would further marginalize heroin addicts.
State officials and citizens want to see community groups get the access they need to a drug that during a critical stage of the fight against heroin abuse could mean the changing of the tides, and could mean the difference between life and death for countless addicts. So how far will Big Pharma go to keep the supply limited when death by drugs is what creates the demand?
Now the question is what more can be done to free the nation from the choke-hold that Big Pharma currently has on the overdose antidote the nation most desperately needs. Not everyone gets the treatment they need, but you can. If you or someone you love is struggling with substance abuse or addiction, please call toll-free 1-800-951-6135