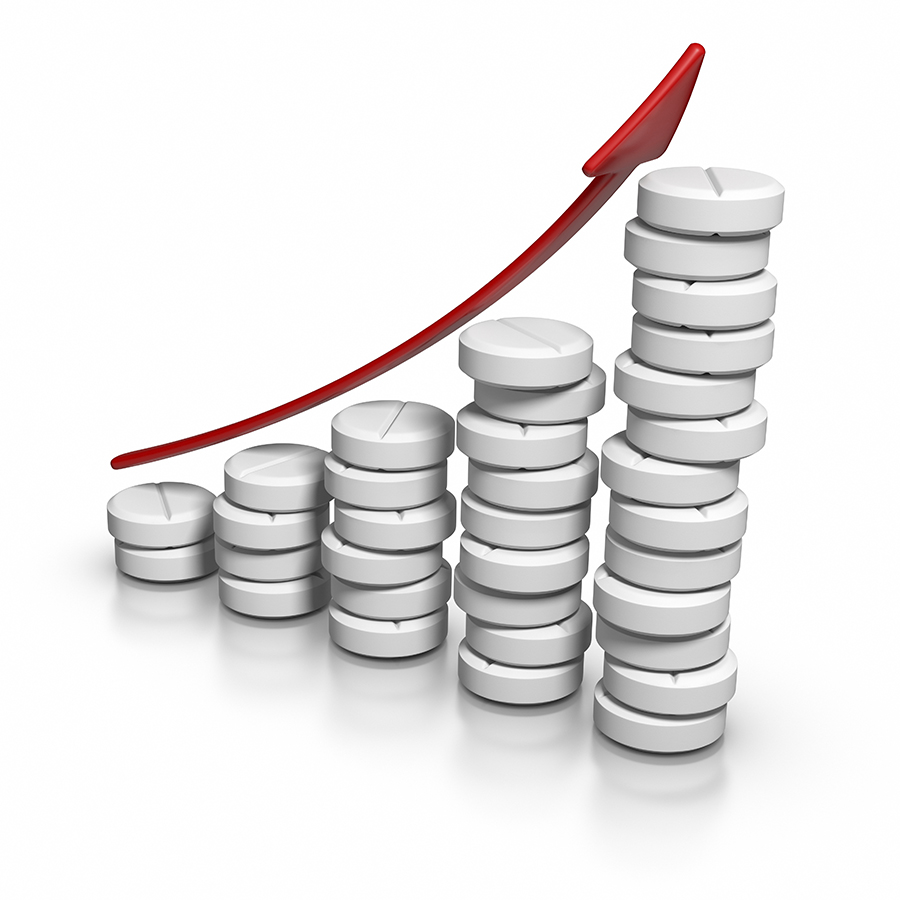 Author: Justin Mckibben
It can be said that the major public health campaign to curb opiate use and abuse has had some success in reducing the number of people who take potentially addictive narcotic painkillers. So the efforts and accomplishments of those trying to raise awareness of the opiate epidemic have not gone unnoticed.
That being said, the opiate epidemic is still a thing. The reality is opiate use is still a big deal because even though less patients are prescribed, those who are prescribed the drugs are getting prescribed more of these medications, and are being given them for a longer period of time. This combined with the role opiates play in accidental deaths in America makes for a very real issue.
Study Statistics
In a recent study nearly half the people who took painkillers for over 30 days in the first year of the survey were still using them 3 years later, which researches say is a sign of potential abuse.
The pharmacy claims of 6.8 million Americans who filled at least one prescription for an opiate medication between 2009 and 2013 were examined for the data collected in this study. Opioids are some of the most commonly used drugs including:
Codeine
Morphine
Oxycodone
Hydrocodone
The report that was released this past Tuesday by the pharmacy benefits manager Express Scripts, found that:
Nearly 60% of patients taking the painkillers to treat long-term conditions were also being prescribed muscle relaxants or anti-anxiety drugs that could cause dangerous reactions.
The senior vice president at Express Scripts Dr. Glen Stettin stated,
"Not only are more people using these medications chronically, they are using them at higher doses than we would necessarily expect. And they are using them in combinations for which there isn't a lot of clinical justification."
Dangers of Opiate Abuse and Overdose
In case you did not know, I reported in a recent article that overdoses involving prescription drugs are actually the leading cause of accidental death in the United States of America! According to the federal Centers for Disease Control and Prevention:
Opiate painkillers play a role in about 70% of accidental deaths attributed to overdoses involving prescription drugs
Opiate overdoses led to 16,000 deaths in 2012
So one major concern with the growing statistic of longer term use and over-prescribed amounts of these medications is the greatly increased risk of overdose, and the statistics already show that accidental death in many ways is not uncommonly linked to opiate abuse or addiction.
Dangers of Mixing Medications
With few exceptions, patients who are taking an opioid painkiller should not be prescribed other drugs with a sedative effect because of a risk that the combined drugs could slow down the respiratory system. The recent study found:
Nearly 1/3 of patients were prescribed an opioid and a benzodiazepine in the same month
Around the same percentage were prescribed a muscle relaxant and an opioid at the same time
27% were taking more than one opioid at a time, another hazardous combination
Given the information by the patients saying many of them were prescribed by different doctors, and filled prescriptions at different pharmacies, the data suggests a fair amount of doctor shopping and a need for stricter regulations on medication.
Long Term Problems
The drop in prescriptions of opiate medications is a great sign of change. However it is disturbing that doctors are continuing to give opioids to many patients for long time frames of treatment. Most experts now believe that while helpful in treating pain from injuries and surgery, opioids should be discontinued as quickly as possible.
The Express Scripts study found that a large percentage of patients who took an opiate medication for 30 days or more continued to use the drug long term. While some doctors insist medications should be provided that work around the clock, the data determined that about half of those patients were taking short-acting opioids.
While many experts say it is a relief to know that less people are actually being handed out prescriptions for these kinds of medications, it is still fearful to know that many people who are prescribed them are still being given larger quantities for longer extensions of time. Several doctors insist that opiates should not be considered a long-term solution for those in pain, and that there is still plenty to be done to raise awareness about the dangers of prolonged opiate dependence.
Opiate addiction, be it prescription medication or illicit narcotics such as heroin, is one disease that has had a pretty intense impact on the world. The past few years have been especially eye-opening for many as to the realities of this addiction. Hopefully as regulations change and studies continue to monitor the changes in the circumstances, we will find few people suffering and dying from this terrible illness. If you or someone you love is struggling with substance abuse or addiction, please call toll-free 1-800-951-6135.