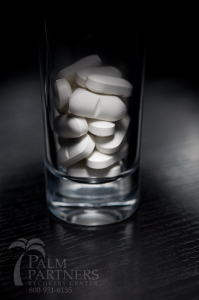 Author: Justin Mckibben
Drug abuse and addiction is pretty well known as a deadly issue that stands on its own, and it may seem more obvious that mixing different dangerous narcotics can be a serious mistake, but one thing that may not seem so obvious is how mixing some powerful substances that are not as commonly considered to be as dangerous can be the difference between life and death. Here we will discuss two substances that sometimes fly under the radar, and how taking them in combination can be fatal.
Alcohol is a Drug
First we will get it out of the way and say what needs to be said and recognized. Alcohol is a drug. Many do not acknowledge it as such because it is legal and very publicly accepted. Although people are made aware of the dangers of excessive drinking, or drunk driving, they may not understand the severity of how destructive alcohol can be. Addiction to alcohol, or alcoholism, is a disease that plagues so many people around the world, and still the substance is viewed in society as a social lubricant and a way to take the edge of with a quick buzz, but let us not forget how this substance kills so many people all on its own.
Different Painkillers
Painkillers have quickly gained some notoriety for being addictive and deadly, and with recent reforms and regulations regarding prescription and distribution of these narcotic medications, we have seen entire drug empires topple like the infamous 'pill mills' and we have been exposed to the effects that drugs like OxyContin, OxyCodone and other opiates have on addicts. So there is no mystery as to the disastrous potential of prescription painkillers which also includes the medications:
Morphine
Fentanyl
Hydrocodone
Codeine
Methadone
According to the Centers for Disease Control and Prevention (CDC), nearly three out of four prescription drug overdoses are caused by some kind of opioid painkillers. Drug overdose rates in the United States have more than tripled since 1990, showing a horrifying 300% increase in sales of these prescription painkillers.
Fatal Mix
Non-medical use of prescription painkillers has developed into what some have labeled an epidemic, and no matter how you look at it, it is happening far too frequently in today's society at large. Prescription drugs are safe when taken as directed, but all drugs can trigger side effects. Drugs like OxyCodone come with a minute margin for error. OxyCodone is a central nervous system depressant and when taken with alcohol can slow a person's breathing to the point that it stops, which can quickly turn into an untimely death.
Painkillers and alcohol together are perhaps the worst to mix of drugs, because both slow breathing by different mechanisms and inhibit the coughing reflex, creating a collaborative effect that can kill by stopping breathing completely. Drinking alcohol drastically increases the depressive and inhibitory effects that opiates and other narcotic painkillers have on the central nervous system, and their effects can be synergistic, which means that their combined effects can be greater than the sum of their individual effects would suggest. The chemical interactions between ethanol in alcohol and both long and short-acting opioids are dangerously unpredictable. The more common health risks include:
Respiratory failure
Severe headache/migraine
Organ malfunction
Cardiac arrest
Memory loss
Hallucinations
Coma
Death
In addition to the immediate physical dangers, the mixture of alcohol and opiates can also critically affect judgment and motor skills and cause cognitive impairment. Many fail to realize the perils that are associated with simultaneous ingestion of painkillers and alcohol. The extensive explosion of prescription painkiller abuse in combination with the nation-wide struggle for those suffering with alcoholism has made the combination of opiates and drinking one of the fastest-growing addiction problems in the country, with massive amounts of overdose related deaths.
Once people get hooked on prescription painkillers, it is fairly easy for them to stay addicted. Additionally, drinking can dramatically increase the general urge for opioids, making the possibility of addiction even more prevalent. Opiate medications in particular, are increasingly popular and extremely addictive when abused. Because of this, the likelihood of an addict to mix alcohol with a painkiller becomes more and more significant, and the dangers are only magnified.
The blend of prescription painkillers and alcohol is beyond hazardous, but it tends to happen more often than one would think, and typically people do not understand the risks they are taking to relax and unwind. When addiction is present, and the long-term effects of either drug are taken into consideration, the outcome can be shattering. If you or someone you love is struggling with substance abuse or addiction, please call toll-free 1-800-951-6135