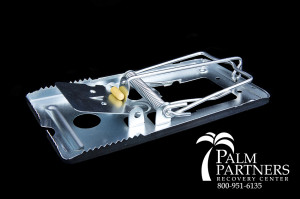 Marketing for prescription painkillers can be helpful to those who need it, but a deadly trap for those who abuse it. Recently the city of Chicago filed a lawsuit against some Big Pharmaceutical empires for the wrongful marketing of powerful and dangerous pain-killers. The lawsuit reportedly claims five pharmaceutical manufacturers have been irresponsibly marketing the use of highly addictive pain medications to lure consumers with incomplete information, and Chicago wants to hold them accountable for turning residents into addicts and substance abusers, which is apparently costing local government and law enforcement millions of dollars, while simultaneously tearing the community apart.
Mayor of Chicago says "Enough is Enough!"
Mayor Rahm Emanuel of Chicago announced that the City of Chicago had filed the lawsuit in Illinois State Court for knowingly and aggressively marketed these drugs as rarely addictive, while flaunting benefits that lacked sufficient scientific proof in order to promote their profits, while concealing serious health risks. This strategy was indeed reported to be very successful.  In fact, the sale of opioids such as OxyContin has actually quadrupled between the year 1999 and 2010. To put this a little more into perspective, is is estimated enough prescription pain-killers were prescribed in 2010 alone to medicate every American adult, around the clock, for one whole month.
"For years, Big Pharma has deceived the public about the true risks and benefits of highly potent and highly addictive painkillers in order to expand their customer base and increase their bottom line. This has led to a dramatic rise in drug addiction, overdose and diversion in communities across the nation, and Chicago is not immune to this epidemic," Mayor Emanuel went on to say that it is time for these prescription manufacturers to be held responsible for their deceptive marketing and irresponsible distribution of these medications, and that "enough is enough" for the citizens for Chicago.
The most tragic part is that even a patient who receives a valid prescription for an opioid painkiller can quickly become addicted to these powerful drugs. Law abiding citizens are affected just as much as any other individual who is prescribed these narcotic, and some ultimately resort to heroin use because it produces the same high but is cheaper and easier to access. Studies have found that heroin use among those who misuse or abuse opioid painkillers has drastically increased, with most reporting that they abused prescription opioid medications before ever using heroin.
The Usual Suspects
Janssen Pharmaceuticals (a division of Johnson & Johnson)
The webpage for Janssen's Duragesic (fentanyl) drug says that the medication "is a strong prescription pain medication for moderate to severe chronic pain that can provide long-lasting relief from persistent pain." It makes no mention on the page about use being recommended for or restricted to cancer patients.
Purdue Pharmaceutical also faced criminal and civil charges filed in the last decade by the U.S. Department of Justice over allegations of misleading the government, physicians and consumers while marketing the notoriously dangerous and highly addictive painkiller OxyContin, which is one of the primary substances sought after in most 'pill-mill' industries. Purdue Pharmaceutical eventually settled the case for $634 million.
Following the case and an outcry of distress about the abuse of OxyContin, Purdue attempted to develop a new version of this powerful medication that was supposed to reduce the rate of abuse by limiting the capacity for it to be misused in ways such as crushing the pills and snorting them.
Other company's involved in the civil case include:
Actavis
Endo Health Solutions Inc.
Cephalon Inc. (part of Teva Pharmaceutical Industries).
Taking Action
Manning the helm along side the city in its litigation is Cohen Milstein Sellers & Toll. This law firm based out of Washington, D.C. is also representing two California counties, Orange and Santa Clara, in their crusade regarding a similar legal battle. The city attorney's office stated that the overuse and repeated abuse of opioid-based painkillers such as Oxycodone has cost Chicago an estimated $10 million over the past seven years. Officials are determined to blame the drug makers and marketers for improperly soliciting their products to consumers with non-cancer chronic pain. The city of Chicago officials state they have no intention to ban the drugs entirely, but they do intend to send a message to Big Pharma and any other industry that the citizens of Chicago will not be taken advantage of.
 If you or someone you love is struggling with substance abuse or addiction, please call toll-free 1-800-951-6135