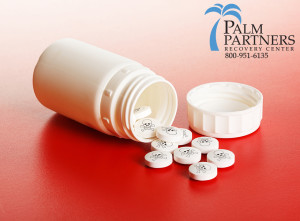 Long term effects of Vicodin abuse include serious and often irreversible liver damage. Acetaminophen found in Vicodin or other hydrocodone medications in higher-than-recommended doses can cause this liver damage. Because Vicodin contains acetaminophen, long term abuse of Vicodin increases the risk of liver damage, disease, and failure especially when taken in high daily doses.
Another one of the long term effects of Vicodin abuse can be in direct relation to the method a person uses to take the drug. Some people who abuse Vicodin in order to get high will snort or inject it into the blood stream. Snorting Vicodin can result in deterioration of the nasal passageways and potential loss of the sense of smell, while injecting Vicodin into the vein can create infections and permanent scarring at injection sites.
Another list of the long term effects of Vicodin abuse includes symptoms such as:
Experience hearing loss
Increased risk for arthritis
Damage to the pleasure center
Depression
Anxiety
Paranoia
Psychosis
Mood swings
Feeling irritable or anxious
In severe cases they may begin to experience delusions or hallucinations
Long term effects of Vicodin abuse create other complications if the individual ever decides to stop taking the drug. Vicodin is a powerful drug that is extremely easy to become physically dependent on. If someone becomes physically addicted to Vicodin, they typically will end up experiencing all the long term effects of Vicodin abuse that are associated with general drug addiction. This entails problems with relationships, work, money, school, or the law. All of these issues are external elements of life that are greatly impacted in a negative way based on physical and mental dependency.
When a person becomes addicted to Vicodin, they will experience all types of physical withdrawal symptoms when they are not taking the drug. These harsh physical withdrawal symptoms can include:
Nausea
Vomiting
Diarrhea
Joint and muscle pain
Irritability
Anxiety
Depression
Difficulty sleeping
Difficulty concentrating.
Long term effects of Vicodin abuse also attributes to a higher tolerance for the drug and the chemical effects on the body and brain. This spike in higher tolerance means it will be required to ingest a higher dose each time in order to feel the same effects, and the higher the dose the more the long term effects of Vicodin abuse will increase the risk of long term physical and mental damages. The individual's personal body chemistry, weight, and any pre-existing conditions can also make a significant difference in how they are afflicted and how easily they develop dependence.
The scary part about the long term effects of Vicodin abuse is that the longer you continue to use the drug, the greater the dosage needs to be to receive the same high or painkilling results, and as that trend continues and the addiction exaggerates itself in the body and the mind, the odds of a person overdosing and causing long-term liver damage or even death also increases. This growing tolerance, combined with the symptoms of withdrawal and the mental anguish created by long term effects of Vicodin abuse is why it is so very imperative to get proper treatment from a qualified clinical and therapeutic staff at a treatment facility specializing in the field of addiction as quickly as possible.
If you or someone you love is struggling with substance abuse or addiction, please call toll-free 1-800-951-6135